Array Technologies, Inc (ATI) is a US-based manufacturer of single-axis tracking devices for large-scale solar farms. The company says that its latest generation of trackers – the DuraTrack HZ v3 – is one of the most durable and cost-competitive options currently available, thanks to technology design which reduces costs on both installation labour and long-term maintenance.
Array Technologies' tracking systems have been used in hundreds of utility-scale solar projects, plus countless commercial and residential systems as well, across 20 countries. With nearly 6 GW of capacity installed to date, the company is one of the largest providers of tracking systems in the world.
The company is currently looking toward Australia for opportunities as the nation's pipeline of large-scale projects expands. "Australia represents a nascent utility-scale solar market in a stable and mature business environment, making it attractive to any serious global solar company," explains Ron Corio, founder and CEO of ATI. "Our industry-leading product, DuraTrack HZ v3, is built to withstand the harshest environments with little to no maintenance thanks to our 30-year life design goals and unrelenting focus on reducing potential failure points. Solar projects in Australia will benefit from the proven reliability of our tracking product as well as its inherent ease of installation."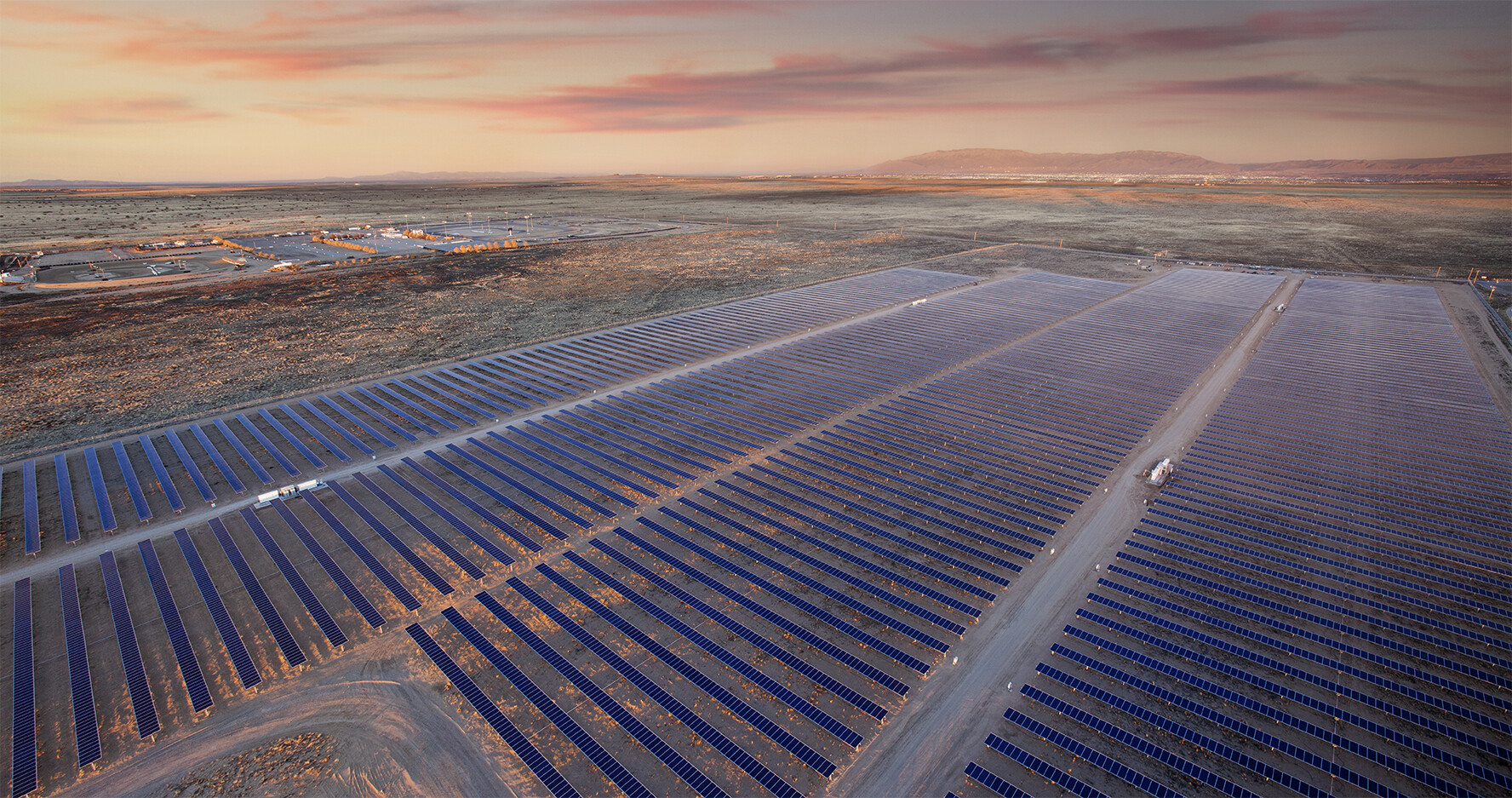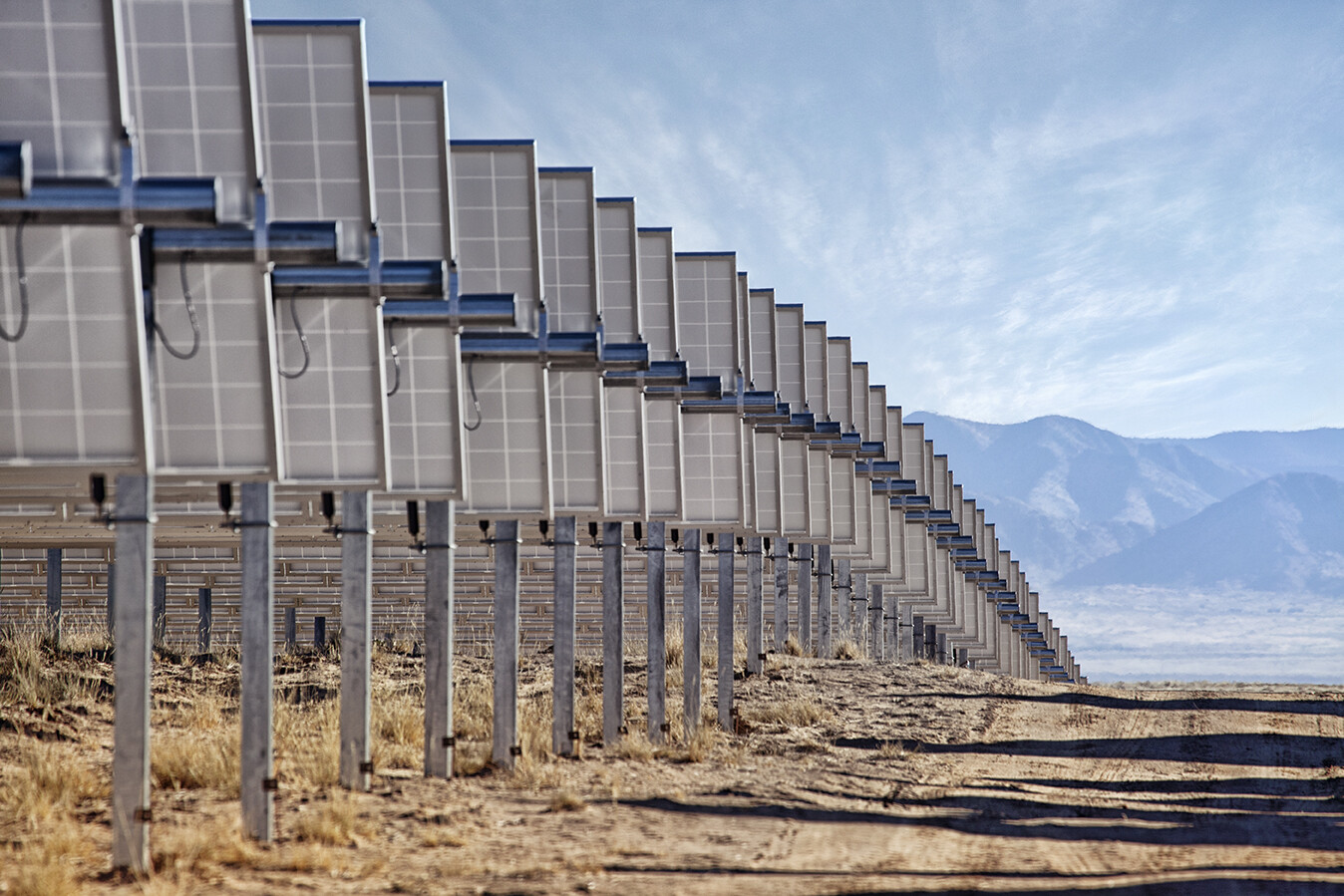 Array Technologies' HZ V3 in action at solar farm in Albuquerque, New Mexico. (Images via Array Technologies. Click to enlarge.)
Benefits of DuraTrack HZ V3 single-axis tracking sytem
The DuraTrack HZ V3 improves on previous generations of Array Technologies' products, offering the following benefits:
High Power Density

– Boost production by taking advantage of up to 6% higher tracker density compared to alternative systems. Combine reduced modules gaps of only 1/4″ (6.35mm) with zero 'dead space' for higher module density in a tight footprint.

Reliability

– Reducing the number of sensitive components has resulted in the highest operational uptime in the industry, 99.99%. Many other trackers have 166 potential failure points for every 1 in the DuraTrack HZ v3.

Smooth, efficient installation

– Each panel is installed with a single bolt for rapid deployment, and the total number of fasteners required per MW is less than half of what is required for other tracking solutions. This dramatically shortens what is ordinarily the most time-intensive step in the installation process.

No scheduled maintenance required

– The DuraTrack HZ v3 has a drivetrain that is sealed & lubricated for life, and a passive wind management system means that no uninterrupted power source (UPS) is necessary. Additionally, the unit self-calibrates each row twice daily to ensure optimal performance.

Project implementation involvement

– ATI works hand-in-glove with developers and construction companies to ensure best practices are followed, further optimising installation speed and efficiency.

Lowest Levelised Cost of Energy (LCOE) on the market

– All of the above factors combine to deliver industry-leading solar cost-competitiveness, bringing us closer to a world powered by renewable energy.
About Array Technologies, Inc
Founded in 1989, Array Technologies is the worldwide leader in tracking solutions for utility and commercial solar electric generation systems, with nearly 6 gigawatts installed across the globe. Array's innovations in solar tracking continue to provide the best levelized cost of electricity through reliable, easy to install and maintain systems. Array Technologies' solutions are engineered in the USA and shipped worldwide.
Contact ATI
Michael Corio, International Sales Specialist
Email: mcorio@arraytechinc.com
Phone: +1 505-881-7567
Top image: Array Technologies' HZ V3 at solar farm in Santa Fe, New Mexico. Image via Array Technologies.