BYD is the world's largest manufacturer of electric vehicles, and has a long history in the production of batteries for a range of other applications as well. The company's signature battery bank product is the B-Box, which is set to rival competitors on both price and quality. This article takes a look at BYD's B-Box product range and points of difference.
What is the B-Box?
The B-Box is a bar fridge-sized battery cabinet containing lithium-iron phosphate (LiFePO4) batteries from BYD. There are three versions of the B-Box available in Australia:
Basic B-Box: A battery cabinet which contains 2.5 – 10kWh of storage capacity. (Download a spec sheet – PDF.)
B-Box 12.8: A slightly larger battery cabinet with a set capacity of 12.8kWh. (Download a spec sheet – PDF.)
B-Box H: A stackable, high-voltage version of the B-Box with a capacity range of 6.25 – 11.25kWh. (Download a spec sheet – PDF.)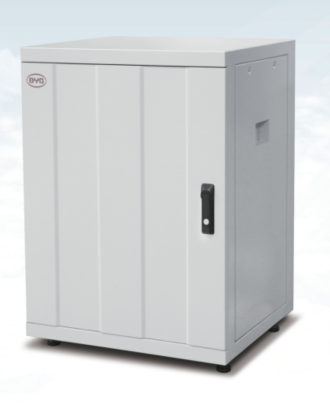 BYD's B-Box (2.5 – 10kWh of storage capacity)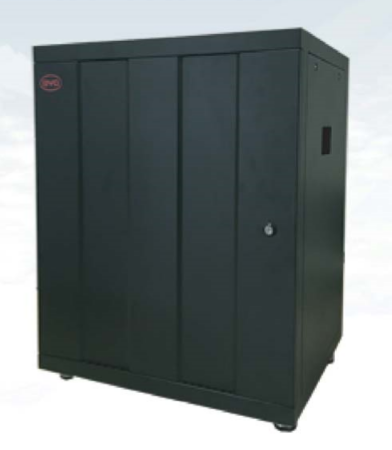 BYD's B-Box 12.8 (12.8kWh of storage capacity)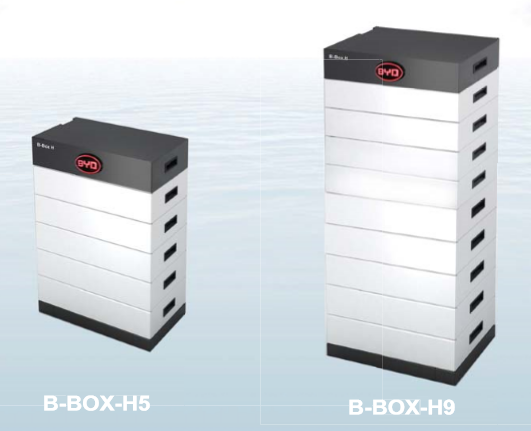 BYD's B-Box H (6.25 – 11.25kWh of storage capacity)
B-Box features and specifications
A wide range of available capacity sizes means that it is easy to 'right size' the battery bank to suit a range of needs and budgets. Additionally, multiple units may be strung together where large amounts of capacity are required.
B-Box and B-Box H are easily expandable for future growth.
High cycle life and 10-year warranty.
High usable capacity, with depth of discharge (DoD) of 96%.
High round-trip storage efficiency at up to 97%.
High output power ratings.
Made by one of the largest rechargable battery manufacturers in the world, with 14GWh of production capacity.
Compatible with SMA Sunny Island and GoodWe inverters (with more to come).
Suitable for single & 3-phase on-grid or off-grid applications.
Established after-sales and logistic channels in Australia.
Other battery storage products by BYD
Mini ES – A 3kWh battery storage device for households on or off the grid.
Large-scale energy storage systems (ESS) for applications ranging from wind and large-scale solar farm storage & smoothing.
About BYD
BYD's size, reputation and experience help to make the B-Box a potentially attractive option for anyone considering batteries for home energy storage. In addition to having more electric vehicles in operation than any other company, BYD has provided batteries for electronics giants like Samsung, LG and Huawei etc.
With over 220,000 people employed by BYD globally, they have dedicated research & development facilities for their key manufacturing segments: transportation, renewable and consumer electronics. BYD has 30 production plants around the world. The company claims a 50% share of the a specific market for energy storage systems in US, and says that it is the only company to cover the entire energy value chain – from solar panels to battery storage to electrified transportation and LED lighting. Pure electric taxis and buses using BYD batteries have been operating in mainland China for over six years, and there are over 240 cities globally that have footprints of BYD electric buses.
Contact BYD
Amy Ren, Country Manager (Battery applications)
Email: amy.ren@byd.com
Phone: +86-186-6628-6605
© 2016 Solar Choice Pty Ltd