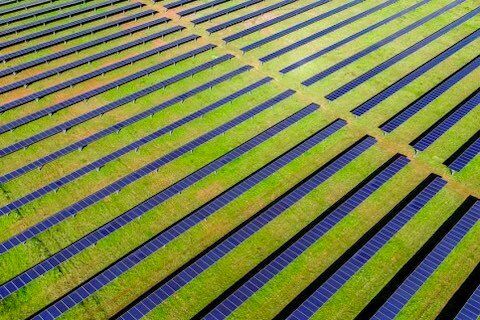 A new report has warned that the global Covid-19 pandemic could hit large-scale solar and wind energy markets of countries like Australia particularly hard, as investment slows, and unfavorable exchange rates lead to soaring equipment prices.
Norway-based Rystad Energy all but wiped its own projections for global solar and wind energy capacity growth in 2020, and its forecasts for 2021 have also been cut by around 10 per cent in anticipation of a Coronavirus triggered slowdown.
Rystad said a bigger impact could be felt in countries where the currency has declined sharply against the US dollar, including Australia, where capital costs could rise by more than one third.
"The full extent of the impact of Covid-19 on the renewable energy market is just beginning to reveal itself," said the report authored by senior vice president Gero Farruggio.
The report said while initial concerns focused on possible mass production shutdowns and supply chain bottlenecks in China, they had now shifted to concerns on the demand side, and hits to the value of projects already under development.
"Developers already appear to have cooled on orders that were otherwise imminent," Feruggio said. "Work will continue on these projects. However, the key determiner of success will be the process of grid connection."
"We feel it is now unlikely that Australia will see a standalone wind farm reaching financial close in 2020," Farruggio said.