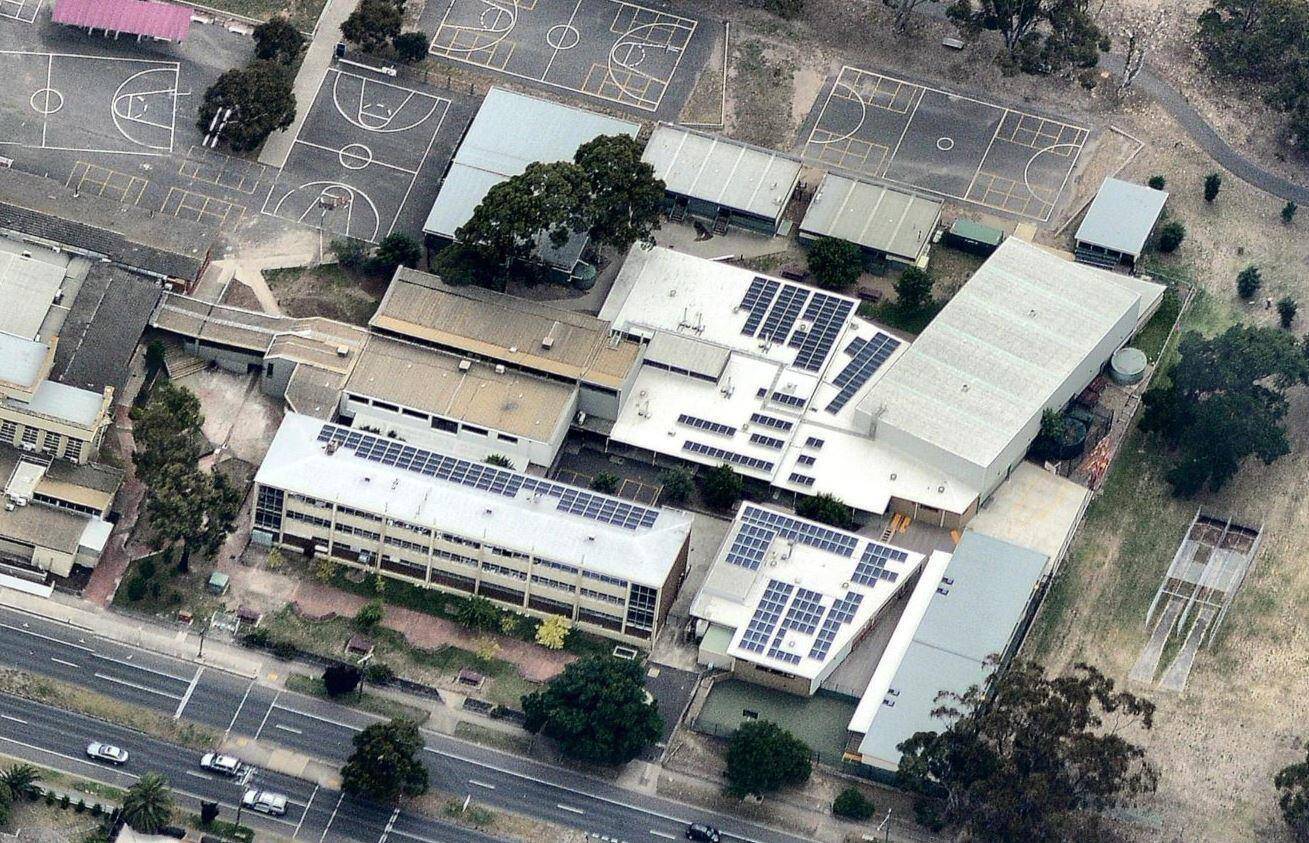 Geelong, located just west of Melbourne, is a good place for installing a solar PV system. Additionally, with electricity rates rising, the price of solar PV falling, and up-front rebates available through the Federal Solar Credits scheme, now is a great time to find the best solar power deals in Geelong.
Advantages of having a solar power system in Geelong
Benefitting financially from Geelong's sun irradiance
Geelong rooftops see an annual average around 3.7 hours of sun per day at a typical level of efficiency. In the below table we have calculated (peak hours x kW system size) the output of some typical residential solar system sizes.
Approx daily solar PV system yields in Geelong

(Popular system sizes, at 85% efficiency)

Solar system size 

Average daily system output* (kilowatt-hours)
1.5kW
5.6kWh
2kW
7.4kWh
3kW
11.1kWh
4kW
14.8kWh
5kW
18.5kWh
7kW
25.9kWh
10kW
37.0kWh
* Output calculated using PVsyst software
Compare quotes from up to 7 installers in Geelong now
Power consumption vs solar PV generation
All grid-connected Geelong residents may benefit from having a solar PV system installed in two ways:
– Avoiding purchase of electricity from the power grid/electricity retailers by consuming solar power as it is generated ("self-consumption"). For this to work, the premises with the system must be occupied, or the appliances scheduled to run during the daytime hours when the system is producing power. When solar power is self-consumed, its value to the user is effectively equivalent to that of electricity from the grid.
– Earning a Feed-in Tariff for surplus energy exported back to the grid – if the system is approved for export by the local Distributed Network Service Provider (DNSP) then exported energy can be sold at a minimum of 9.9c per kWh as per the mandatory minimum in Victoria. Some retailers are offering better feed-in-tariff rates.  
In order to optimise the ROI for your solar panel investment, you must first understand how much power your home or business uses on a daily basis. Energy use depends on the number of occupants and energy usage patterns. However, as a basic example, the average 3-person home uses an annual average of about 20kWh per day. The average home's electricity consumption will be mostly offset by the output from a 5kW solar power system. As feed in tariffs are generally lower than your electricity rates, oversizing your solar panel system to your daytime energy use will result in lowering your return on investment.
Up-front State and Federal Government Solar Rebates for Geelong
The next step in finding the best solar PV system deals in Geelong is educate yourself about your eligibility for Federal and State incentive schemes. Victorian residents are eligible for both a Federal government 'rebate' and Victoria's Solar Incentive Scheme.
The amount of the Solar Rebate available to someone who has a solar PV system installed is based on the number of sun-hours that the installation location can be expected to receive. Under the Federal Government's Solar Credit Scheme, households are granted Renwable Energy Certificates (RECs, also known as Small-scale Technology Certificates or STCs). How many STCs are granted depends on location, system size, and the certificate price agreed on between the customer and solar installer. STC prices rise and fall with supply and demand, but  solar installation companies can set a rate in deals with individual customers during negotiations. (STC prices are disclosed in Solar Choice's Solar Quote Comparison sheets.)
* Estimates taken from Greenbank on 30 March 2020 – it is a live market so prices are always changing05
Solar Victoria is the body the state government has setup manage the delivery of the Victorian Government's Solar Home Program – which offers an additional rebate to the federal program to eligible households. If eligible, your rebate could be as high as $1,888 for solar panels and $4,838 for solar batteries. This rebate is in addition to the federal solar rebate, taking eligible Victorians into a 'no brainer' decision to go solar.
Solar Panels Geelong – an affordable investment
Solar Choice has been tracking price trends in Australia's capital cities since 2012 in our monthly Solar PV Price Index. The chart below tracks average solar system prices in Australia from August 2012 to 2020. Average prices for Melbourne are represented by the light blue line. (Note that all prices are in dollars-per-watt ($/W) format to make it easy to compare pricing across system sizes.)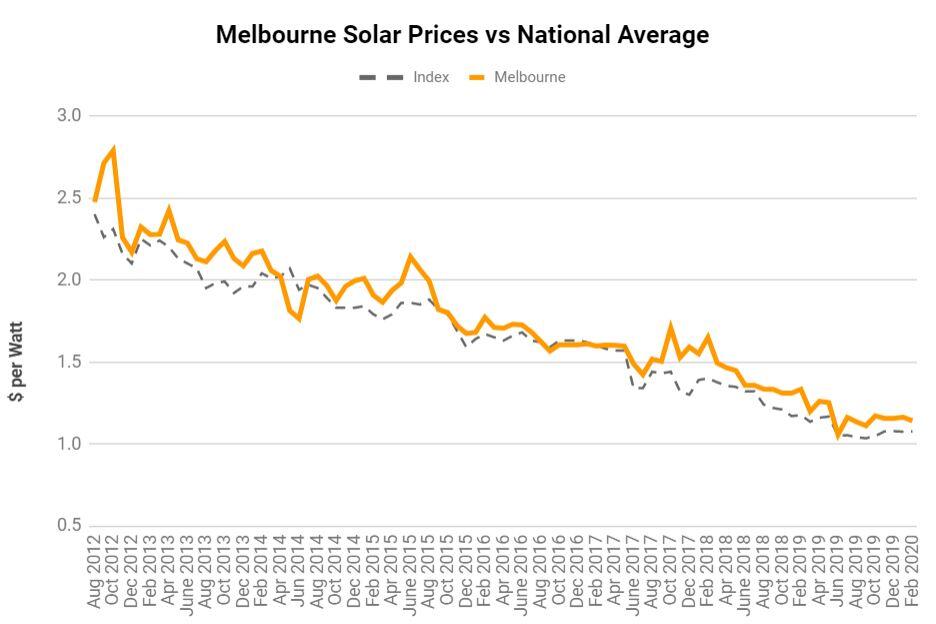 Finding the best Solar Power Deal in Geelong
Solar Choice has spent the last 12 years refining a curated list of Australia's top performing installers. We pre-vet installers based on the qualifications required in Victoria and ask each customer for feedback post-install. Talk to us to get advice impartially from expert consultants.
Compare quotes from up to 7 pre-vetted installers Geelong now.
Since 2008 our knowledge and sophisticated software has allowed over 300,000 Australian households and businesses to make a well-informed choice on their solar & battery installer.
© 2020 Solar Choice Pty Ltd 

Latest posts by Jeff Sykes
(see all)