Rooftop solar has passed another major milestone in Australia, with two million homes and businesses – or 20 per cent of all homes – having installed their own power source.
Clean Energy Regulator general manager Michelle Crosbie says the new milestone has cemented Australia's position as a world leader in rooftop solar PV investment.
The new data from the CER, which includes all solar PV systems sized between 0-100kW, features increased uptake by small businesses, where installations have nearly double to 16,596 this year from 9,663 in total in 2017.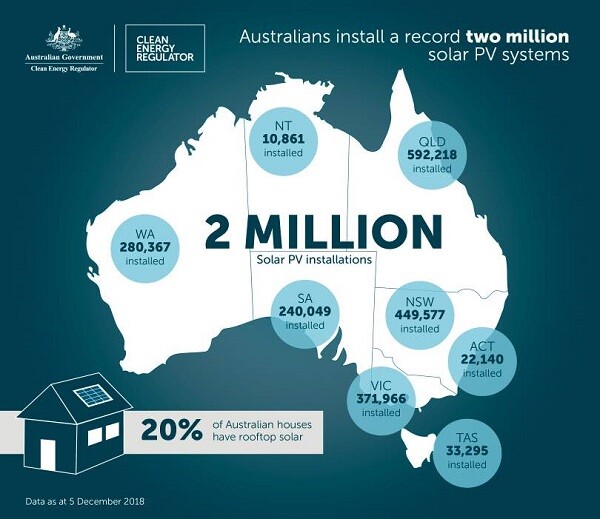 Overall, Queensland leads with 592,218 installations, followed by New South Wales 449,577 and Victoria with 371,966.
"Annually, 13.3 million megawatt hours of electricity is produced or displaced under the Small-scale Renewable Energy Scheme with 73 per cent generated by solar PV installations," Crosbie said.
The following chart shows a state-by-state breakdown of where the distributed solar has been installed.

Latest posts by Giles Parkinson
(see all)