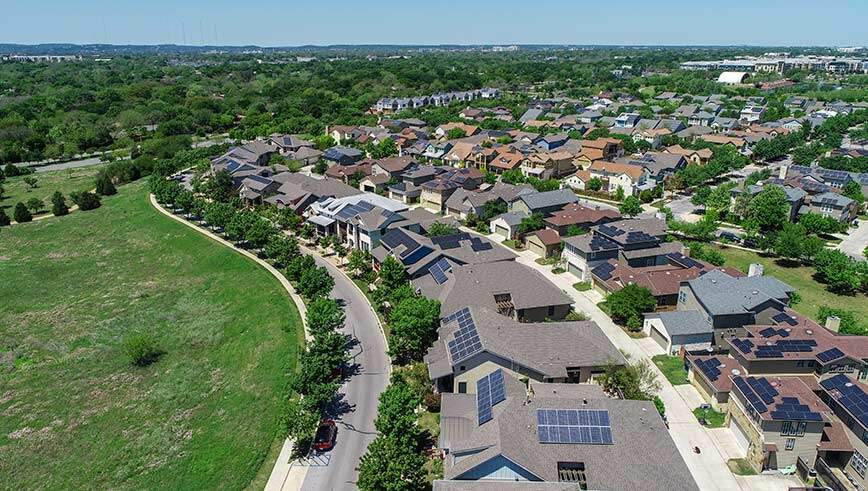 Home solar and battery storage systems came to the rescue of the South Australian grid during a period of record minimum demand in October of late year, keeping the lights on and the grid stable.
The achievement was highlighted by the Australian Energy Market Operator following the release of its latest Knowledge Sharing Report on virtual power plants – aggregated and intelligently controlled distributed energy resources currently mostly made up of rooftop PV and home batteries.
"Our third knowledge sharing report showed that VPPs assisted in elevating the South Australian operational demand by approximately 5MW during the record minimum demand period on 11 October 2020, which reduced the severity of the event," said the AEMO's chief member services officer, Violette Mouchaileh.
The rapid decline of minimum operational (grid) demand, driven by huge uptake of solar, has been highlighted as a key concern for AEMO, presenting near-term operational and planning challenges for sustaining a reliable and secure grid, first and foremost in South Australia.
VPPs – which will ultimately include hot water systems, electric vehicles and other behind-the-meter loads and technologies – have been listed as one of the key tools to help solve this problem, offering services such as increased PV controllability, load flexibility, storage, and load shifting.
Backed by funding from the Australian Renewable Energy Agency, AEMO currently has a total of seven VPP participants taking part in its VPP Demonstrations program, with more than 5,000 consumers located in multiple states with varying DER technologies.
"Ongoing collaboration with industry and development of operational visibility, forecast-ability and dispatchability of VPPs will be critical to ensuring efficient integration into the power system," Mouchaileh said. "Keeping consumers informed about financial, environmental and societal benefits is encouraged to maintain high levels of satisfaction."