With lifespans of 25+ years, installing a solar PV system is something that most people will only ever do once. This makes it imperative to ensure that the components used in your installation are of high quality, dependable, and that the company has credibility, staying power and offers good warranties. Sourcing good product should go well beyond simply looking at spec sheets and comparing the rated efficiencies of different solar modules. What questions should you ask the maker of your solar panels?
Questions to ask your solar panel maker
The following list of questions was compiled to assist those who are considering going solar to arm themselves with the knowledge to make a good decision. It is based on a list produced by  Suntech, the world's largest manufacturer of solar PV modules, with input from Solar Choice's team of experienced Solar Energy Brokers, who have a bird's eye view of the solar market across Australia.
Disclaimer:
As the list was comprised by Suntech Solar, it goes without saying that Suntech's answers to all the questions reflect favourably on the company. Solar Choice, while recognising that Suntech is a major and well-reputed player in the solar PV module industry, does not endorse Suntech as the 'best' solar PV manufacturer in Australia or the world. Instead, we offer unbiased views and advice regarding what products are on offer in the Australian market. The following list of questions, therefore, should be taken with the understanding that they may have a slant. They are not the only questions worth asking your manufacturer, or your installer.
Q1: How long have they been manufacturing solar PV modules?
Most quality manufacturers will have a minimum of 5 years' experience producing solar panels. In the years since the beginning of Australia's incentive-driven solar power boom, the market has been flooded with panels from companies with only short histories in the industry. Make sure you ask if they have withstood the test of time.
Q2: How many megawatts (MW) of solar PV panels did they sell last year?
If a company has a production volume of 1000 megawatts (MW) or more, it has likely cleared a number of financial and production hurdles to get to this point. Generally speaking, production volumes of this size are necessary in order to attain efficiencies of scale and and establish thorough production production process competencies and testing programs.
Q3: What is the company's annual spending on research and development, and where was the technology developed?
Solar photovoltaic (PV) technology is constantly evolving, and only a company that is investing in research and development for new processes and materials will keep abreast of industry trends. Countries like Germany, the US, and Japan have reputations for excellence in technology development. A number of high-performance solar PV technologies have also come out of Australia, most notably from UNSW's Photovoltaic Centre of Excellence.
Q4: What backsheet material is used in the modules?
Backsheets are the layer material behind the solar PV cells themselves in the module. Backsheets are ordinarily comprised of three layers that are bonded together. Backsheets are a vitalal component of the PV panel, and what enables quality modules to withstand 25 years outdoors. The world's leading backsheet manufacturers include Tyco and IcoSolar.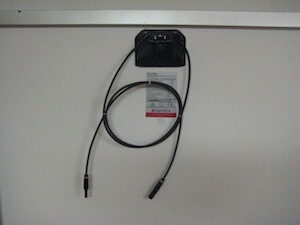 Q5: What junction box and cable connectors are used?
Junction boxes and cable connectors are a common source of module failure. These are the bIack boxes that sit on the back of the solar panel and harness the electricity that is produced. It is important to select modules that use genuine junction boxes and cable connectors from globally recognised suppliers such as Huber&Suhner, Amphenol, Multi-Contact or Tyco.
Q6: What process control techniques are used in the manufacturing process?
SPC, six sigma, Quality Function Deployment, and Design of Experiments are techniques used to ensure that modules are produced at a consistently high quality.
Q7: Are the manufacturing facilities certified to ISO 9000 and ISO 14000?
ISO 9000 is the internationally recognised quality management accreditation, and ISO 14000 is accreditation for environmental quality control.
Q8: What extended accelerated testing is conducted to test the photovoltaic modules? How is the panel's ability to withstand 25 years outdoor exposure ensured?
There are numerous gradual process and material changes that may have an effect on the lifespan of a PV module. A comprehensive and rigorous durability test program should go beyond the minimum standard IEC 61215 (International Standard: Crystalline silicon terrestrial photovoltaic (PV) modules – Design qualification and type approval). One such example would be TUV's long-term sequential test.
Q9: Do they have an office locally in Australia?
Many panel manufacturers supply modules from abroad without a local presence in Australia. This could indicate that these companies are using Australia as a dumping ground for solar panels (of which record numbers are currently being manufactured), with no long-term plans to remain operating in the country. This could indicate that any warranty on system components might be unserviceable should that company collapse or withdraw from Australia, not to mention the unavailability of customer support or troubleshooting.
Q10: Is the business an economically sustainable and responsible company?
With the solar boom of the past few years, many investors have diversified their investment portfolio to include solar system component manufacturers. Many of them have no experience in solar and run the business in an unsustainable way. What does the company do to demonstrate its commitment to performance, innovation, sustainability, and growth? Is it held solely in the sway of fickle investors, or does it have a long-term vision?

Latest posts by James Martin II
(see all)