A German project that combines rooftop solar PV, combined heat and power technology, and battery storage could be adapted and scaled up elsewhere, according to General Electric, one of the project's partners.
The commercial-scale project – launched last week – uses solar and CHP to supply the energy and heat needs of a factory owned by GE Power Conversion, and a 200kWh battery to store energy at times when energy consumption is low, but output is high.
Energy management controls are used to discharge the stored energy as necessary, either to meet demand elsewhere in the hybrid network, or to feed excess generation into the grid.
Bernhard Beck, chairman of the solar provider Belectric – which supplied the PV array for the project – said the 600kW system was the world's first to operate at 1,500 volts, thus requiring less power electronics to wire in the system, thus reducing deployment costs. There is also room to add more PV modules, if required, he said.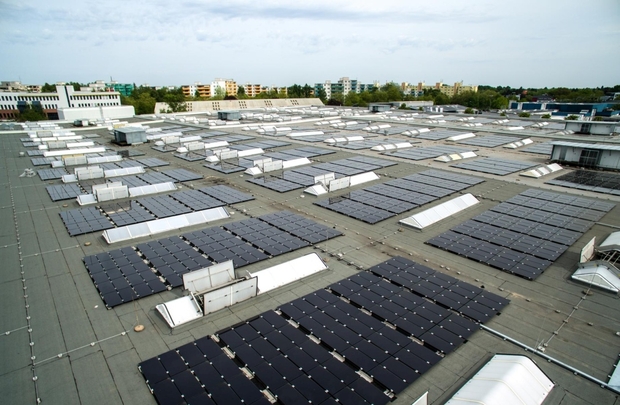 Image via GE.
According to PV Tech, CHP plants are being considered as an important and complementary part of distributed networks in Germany, alongside solar and storage.
This coincides with the growth in commercial solar sectors, especially in maturing markets like Germany.
"The consensus from Japan when PV Tech visited PV Expo in Tokyo at the end of February seemed to be that commercial (and residential) rooftops will enjoy the lion's share of attention from the industry in the next few years as grid constraints and other factors have also moved that country's PV market on from large-scale," said PV Tech.
© 2015 Solar Choice Pty Ltd

Latest posts by Giles Parkinson
(see all)