There are now as many solar panels installed in Australia as there are humans in the country, according to recent analysis from the folks at Sunwiz, Australia's leading solar market research consultancy.
"Australia's solar installers have been busy. Since 2001 they've installed over 23.2 million solar panels. This means there's now a solar panel for every man woman and child in Australia," Sunwiz chief Warwick Johnston wrote in a blog article published at the beginning of the month.
The 'one panel per capita' milestone coincides with another noteworthy moment: there are now over 1.5 million rooftop solar PV systems installed across the nation.
Australia reached the '1 million solar homes' mark back in 2013.
The news comes even as year-on-year rooftop solar installation numbers continue to decline after their incentive-driven peaks back in 2011 and 2012 – two years during which the number of new installations topped 300,000.
In comparison, only about 150,000 individual systems were installed in 2015.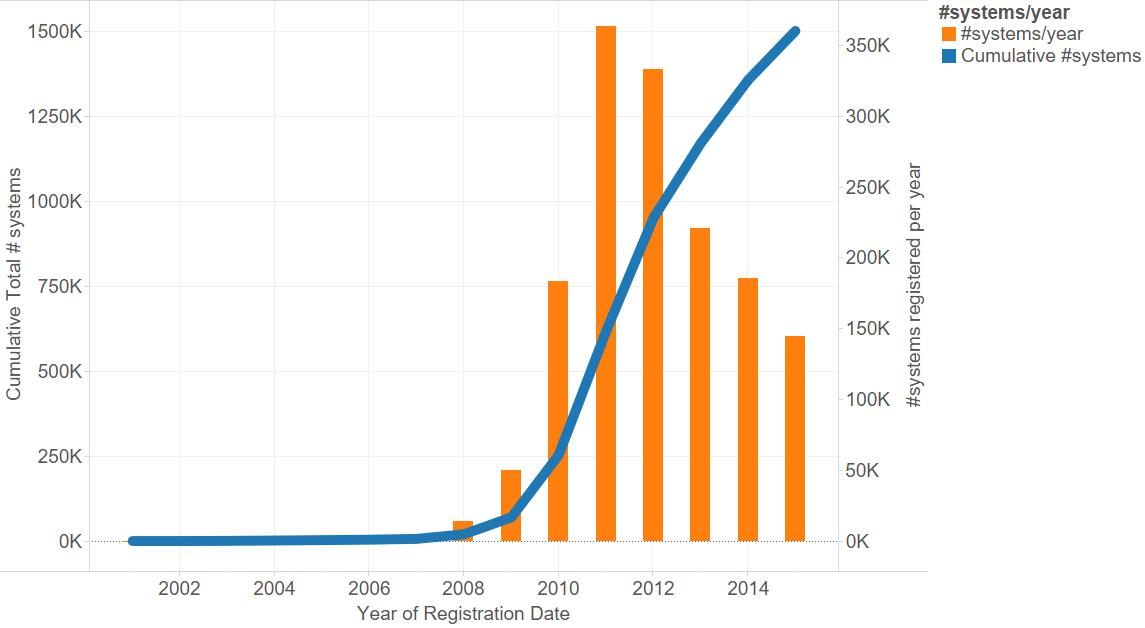 Year-on-year and cumulative solar PV installations in Australia. Image via Sunwiz.
Interestingly, however, when looking only at newly installed solar capacity (in megawatts), 2015 was not a bad year – thanks mainly to a small number of large-scale solar plants that went online this year, including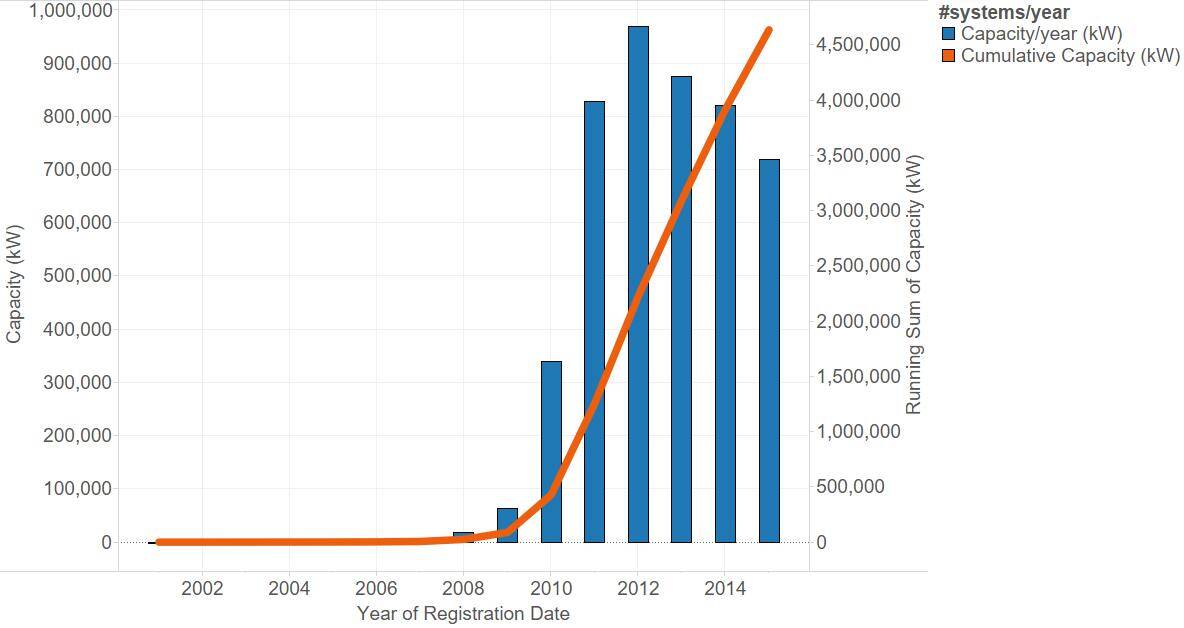 Year-on-year and cumulative solar PV capacity in Australia. Image via Sunwiz.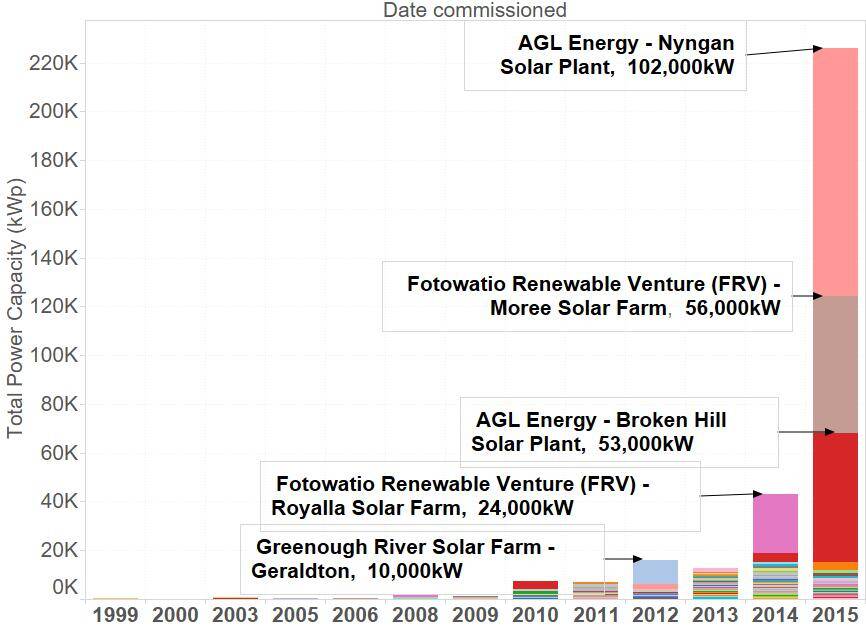 Large-scale solar capacity added by year and broken down by plant. Image via Sunwiz.
Sunwiz also recently published a breakdown of capacity installation by state.
According to their analysis, NSW was the only growth market for solar in 2015, with about 180 megawatts (MW) installed – an increase of about 10MW from 2014.
Nevertheless, Queensland remained the largest overall market, with 196MW installed ; this is in spite of a 23% drop in installed capacity compared to 2014.
Victoria was the third largest market in 2015, with 153MW installed, followed by Western Australia (95MW), South Australia (68MW), Tasmania (10MW), the Northern Territory (9MW) and the ACT (6MW).
© 2016 Solar Choice Pty Ltd