A report published today by the Climate Council had some pretty impressive stats on home battery storage uptake in Australia – you can read about that on One Step Off the Grid.
But the report also had a lot to say about the growing number of large scale energy storage projects being rolled out across the east and west coast grids.
As costs of batteries fall, and older, tried and true technologies like pumped hydro come back into play, Australia "may be on the cusp of an energy storage investment boom, "as governments, regulators and power companies work to ensure a secure, clean and increasingly affordable electricity supply, the report says.
Here's a picture of what's happening so far in the exciting large-scale energy storage market…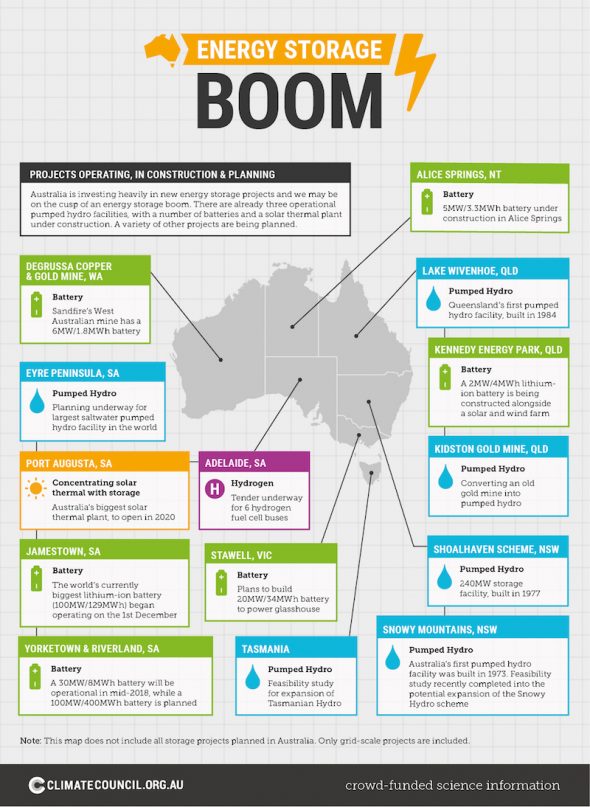 Get a free comparison of quotes from solar & battery providers in your area