Cloud Solar is offering a new twist on the 'traditional' community solar model.
Much like previous community-owned programs, the initiative offers ownership of individual panels within a larger solar farm. However, rather than using electricity bill credits as compensation, the revenue generated by panels is paid directly to investors, adding another degree of freedom to the arrangement.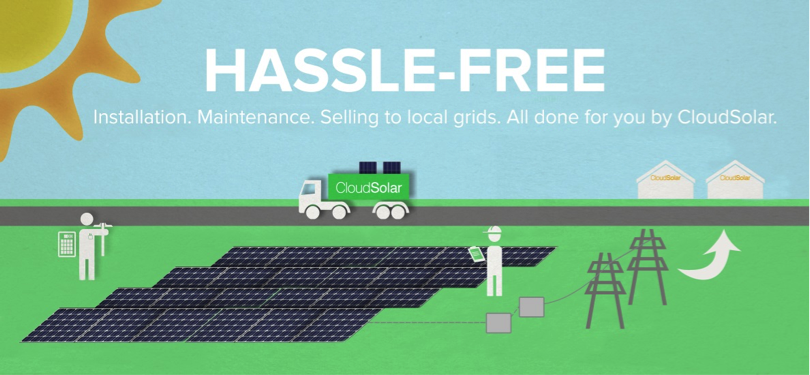 The project is currently accepting funding through Indiegogo, with plans to start construction in early 2016 on the northeast coast of the US. In theory, anyone in the world can fund part of the Cloud Solar project without having to be engaged with any local US utilities.
Cloud Solar is offering ownership packages starting at US$250, US$450 and US$650 for a quarter, half and whole solar panel, respectively. These packages are projected to correspondingly return US$562, US$1,125 and US$2,250 over the 25 year project life after factoring in all US rebates and subsidies.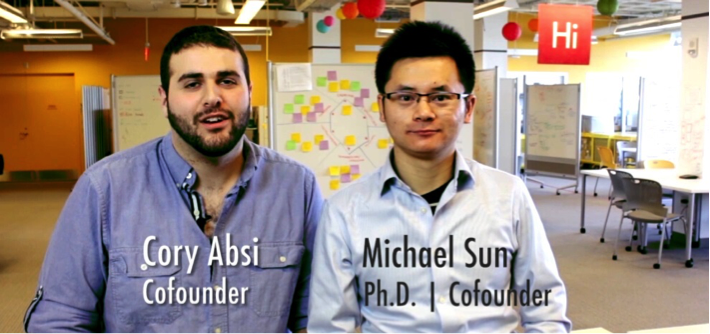 Harvard University graduates and Cloud Solar founders, Cory Absi and Michael Sun. [Image Credit: Indiegogo]
In Australia, there is an overwhelming majority of the general public who support increased deployment of renewables and solar energy – a recent study conducted by The Australia Institute reported that 80% of the public polled rank solar and wind in their top three preferred energy sources, yet we are only on par with global averages for solar energy installations.
A major limiting factor for further residential and commercial solar deployment is the available onsite roof space. Recent census figures reveal that around 60% of Australian dwellings are owner-occupied freestanding households; approximately 35% of the remaining housing market – comprising of units, townhouses, terraces and rented freestanding houses – do not have final say when it comes to approving the installation of solar panels on site. The recent growth of communal solar projects directly addresses the reality that many solar supporters do not have the necessary roof space or land available to install panels.
By sharing the financial burdens of a large solar installation, community- or crowdfunded-solar participants are able to deploy panels which can offset their own energy use, regardless of whether or not they own their own property. This is great way of getting more solar supporters directly involved in reshaping our electricity systems.
Top Image Credit: Cloud Solar
© 2015 Solar Choice Pty Ltd

Latest posts by John Rodriguez
(see all)