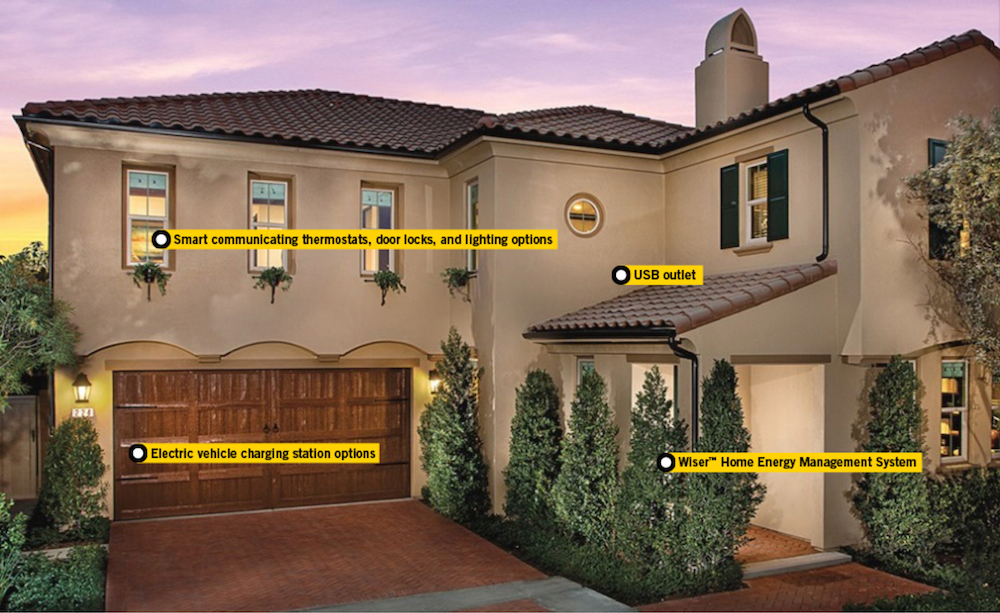 Sunpower is offering fully integrated solar PV and battery storage solutions for new energy efficient homes in Southern California, in partnership with US home builder KB Homes.
The pilot program initially aims to provide back-up electricity for homes in the event of power disruptions, citing natural disasters as a major concern. However, Sunpower has made it clear that the next step for this technology is to allow for stand-alone electricity generation which will enable independence from the electricity grid.
Ingrid Ekstrom, Sunpower spokesperson, states: "Energy storage today in the US gives homeowners the security and peace-of-mind of knowing they'll have backup power in the event of a power outage. In future, homeowners with battery storage will be able to serve household load with stored power at any time, not just during outages."
Households already using an electric vehicle (EV) effectively boost the storage capacity of the system as excess electricity can be funnelled to the EV battery bank.
The systems are also fitted with monitoring features which allow users to access their energy use statistics remotely on an online platform. This valuable information allows homeowners to better understand their electricity consumption habits and may enable ways of further reducing their electricity costs.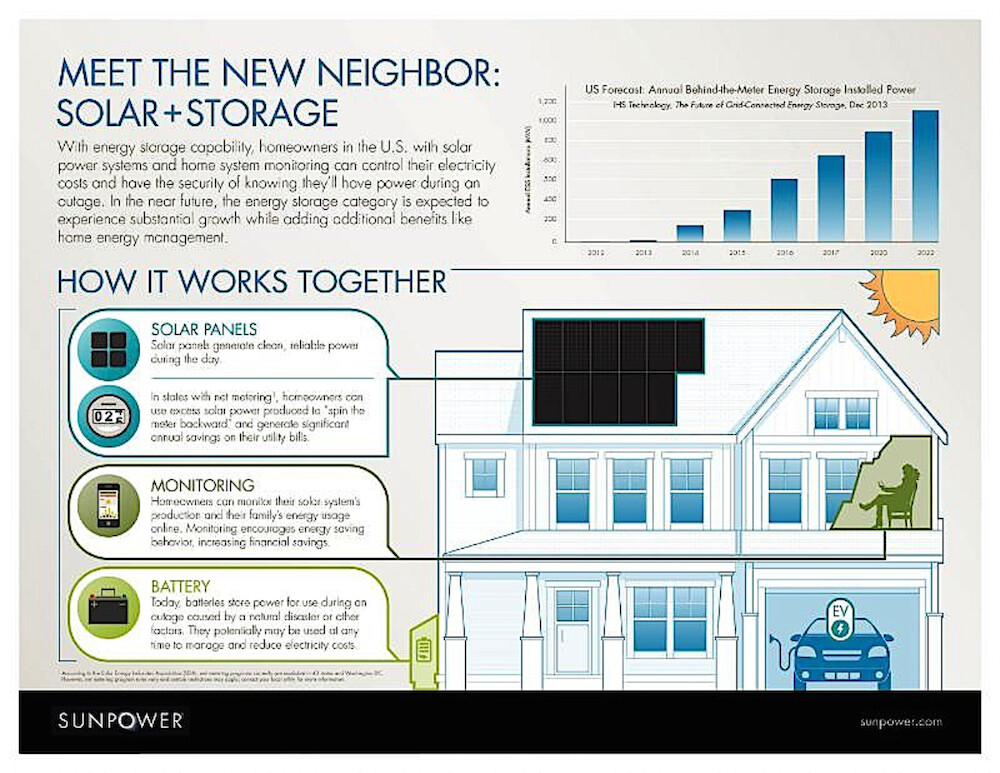 Image Credit: Sunpower
"Battery storage and energy management services are highly complementary to residential solar systems. Together, they help further reduce the monthly cost of energy, maximise value and energy security, and provide a hedge against rising utility costs," said Sunpower CEO Tom Werner. KB Homes have estimated savings of close to US$26,000 over ten years for a 1.4 kW PV and battery system fitted to their 3,654-square-foot 'Energy Star' homes, with greater savings enabled for larger installations.
Sunpower currently owns a share of Diamond Energy, an electricity retailer based in Victoria, and have released plans to trial its energy storage solutions on our shores as well as in Germany. It should come at no surprise if similar partnerships are established with some of Australia's own well-known home builders and housing developers.
The success of Sunpower's integrated storage systems will be a boost for residential PV in Australia, especially in the current political environment. Reliable and affordable energy storage solutions will help to provide the certainty needed to get consumers over the line and away from ever-increasing electricity rates.
Top Image Credit: KB Homes
© 2014 Solar Choice Pty Ltd

Latest posts by John Rodriguez
(see all)