Two separate research projects from the University of New South Wales (UNSW) and Soitec have set world records of over 40% solar cell efficiencies in the past week.
The UNSW group, in partnership with concentrated solar photovoltaics (CSP) developer RayGen, set an efficiency of 40.4% using a combination of CSP cells and custom optical bandpass filters. To top that, Soitec – in partnership with the Fraunhofer Institute for Solar Energy and CEA-Leti – set a world-beating 46% efficiency with their multi-junction CSP cell.
The major difference between the two milestones was the way in which their efficiencies were measured – the UNSW record cell was recorded in sunlight on a rooftop measurement set-up whereas the Fraunhofer ISE record cell was tested using a solar simulator inside a laboratory. The UNSW and Fraunhofer ISE cells now hold the titles of world's highest cell efficiency ever recorded in real sunlight and the world's highest cell efficiency ever recorded, respectively. No matter how you put it, both achievements are just as impressive.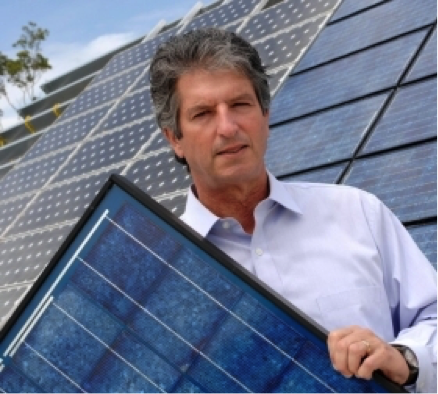 Prof. Martin Green, a representative for the record CSP cell from UNSW. (Image Credit: UNSW)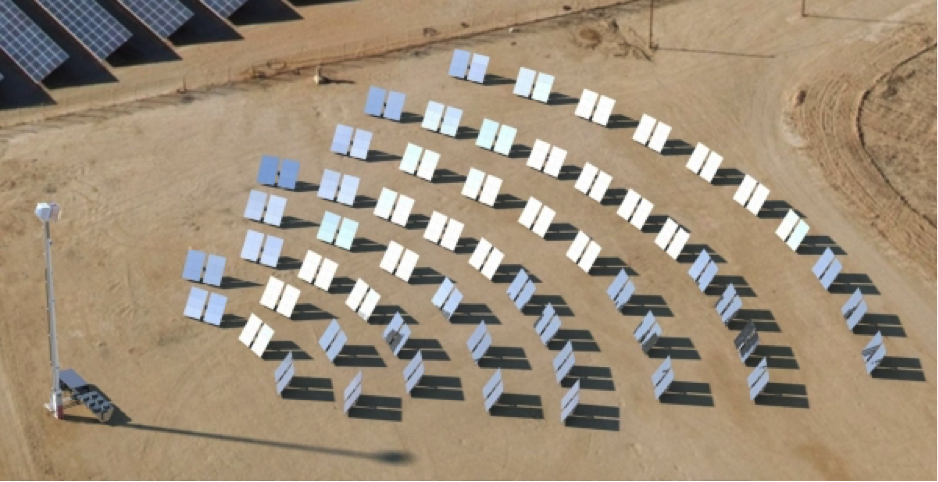 A RayGen CSP plant. (Image Credit: RayGen)
New record Soitec solar cell on a 100 mm wafer yielding approximately 500 concentrator solar cell devices. (Image Credit: Fraunhofer ISE)
RayGen has established testing and pilot facilities in Victoria and one 200kW installation in Beijing. There are two additional sites planned for China – a 1MW site in Zhangiakou set for completion in 2015/16 and a larger 10MW site in Qinghai set for completion in 2016/17. The recent successes of the UNSW/RayGen and Soitec technologies will do much to boost the deployment of their CSP technologies in more areas around the world.
When you consider that the amount of solar energy hitting the earth each day exceeds the total energy consumed worldwide by a factor of over 20,000, PV technologies which enable cell efficiencies of over 40% provide even stronger motivation to transition away from combustion and towards a solar energy society. Can any other established energy technology boast a ceiling this high? These recent advancements clearly indicate that we have a long way to go before reaching our full solar potential.
Top Image Credit: Soitec
© 2014 Solar Choice Pty Ltd

Latest posts by John Rodriguez
(see all)