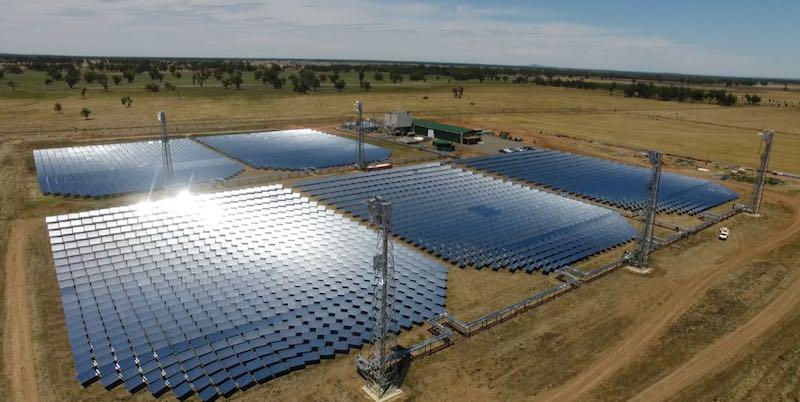 Plans to establish a major hybrid renewable and battery storage microgrid that would include novel solar thermal generation technology have gained momentum this week, with a call for expressions of interest from contractors to build the project in a remote Queensland mining hub.
The $600 million North West Queensland Hybrid Power Project, first proposed last year by thermal solar specialist Vast Solar, will trial using Vast's CST generation technology alongside a more traditional microgrid mix of solar PV, gas and battery storage, to power Mount Isa and the wider North West Minerals Province.
The project received financial backing in May from the Queensland government-owned energy giant Stanwell Energy, which agreed to foot half the bill along with Vast for a $10 million feasibility study that is now underway.
Vast Solar CEO Craig Wood said on Thursday the call for a "range of contractors" was another significant milestone for the project as it moved closer to turning soil on site and the potential staggered commencement of operations as early as 2023.
"Building the plant will require collaboration between local, regional and national experts from a range of fields, and will involve hundreds of workers from Mount Isa and the surrounding area," he said. "We're ensuring the project is developed in conjunction with local contractors and government wherever possible."
Minister de Brenni said the call out for the NWQHPP was another vote of confidence from industry that Queensland was the place to invest in the future of energy, and further demonstration of the Palaszczuk government's support for new clean energy innovation.
"That's why our publicly owned generator Stanwell is partnering with Vast Solar to develop feasibility options for electrifying the resources sector with dispatchable, low-cost, reliable clean energy," de Brenni said."It will demonstrate how renewables can provide continuous energy to power large industrial and resource businesses in the North West, because that ultimately means more Queensland jobs."