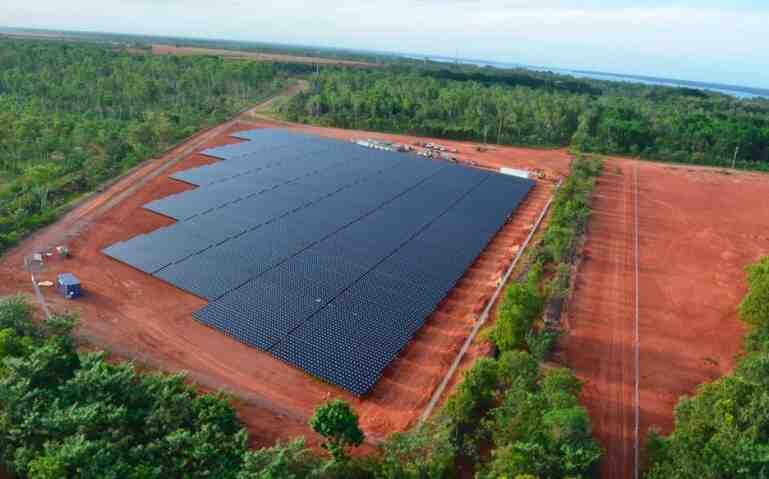 Mining giant Rio Tinto has announced plans to spend $98 million on a new 34MW solar farm at the Koodaideri mine in the Pilbara, as well as a 45MW/12MWh lithium-ion battery energy storage system.
"The 34-megawatt solar photovoltaic plant is expected to supply all of Koodaideri's electricity demand during peak solar power generation times and approximately 65 per cent of the mine's average electricity demand," the company said in a statement.
The move brings Rio Tinto in line with other iron ore majors in the Pilbara also shifting to solar and battery storage because of the lower costs and plentiful solar resource of the region.
Rio Tinto said construction of the 100,000-panel project, which is expected to be completed in 2021, marked a significant milestone for the business and an important step in reducing its carbon footprint in the region.
"We are investigating additional renewable energy options in the Pilbara, as well as other opportunities to reduce emissions across our entire global portfolio, building on the 43 per cent reduction in absolute greenhouse gas emissions since 2008," said Rio Tinto iron ore chief executive Chris Salisbury.
A spokesman for the company said the "additional renewable energy options" could include more solar, the addition of wind energy, or more battery storage. A tender for suppliers for the Koodaideri project will be held early this year.
Top Image: Solar farm at Rio Tinto's Weipa mine.