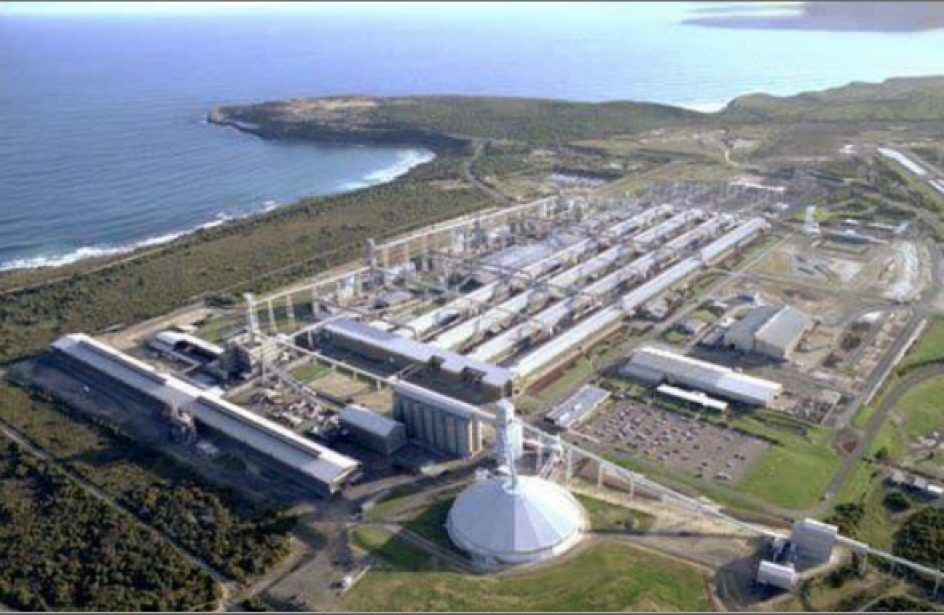 US aluminium giant Alcoa has flagged asset sales of around $1 billion, fanning fears that its huge smelter in Portland in Victoria may close, a victim of the global shift to clean and cheaper power and the end of a $240m government subsidy.
In a decision that raises fears about the future of Australia's other big smelters, Alcoa announced the asset sales, and a portfolio review, in a bid to reduce its asset base in the face of plunging metals prices.
As Alcoa CEO Roy Harvey explained, the level of emissions of certain assets would be a key part of the company's decision making, as it seeks to further reduce its carbon footprint. Already Alcoa sources 85 per cent of its energy from renewables.
The Portland facility which accounts for approximately 10% of Victoria's demand, sources its electricity from the emissions intensive Loy Yang A brown coal generator.
But the closure of Portland aluminium smelter does not fit with the fossil fuel industry's plans, either, and would have huge ramifications for the Australian grid, removing the biggest customer of brown coal.
It would also, rather ironically, accelerate the transition to clean energy that it cannot afford to wait for.
And while that's a good thing, from a carbon and climate perspective, the Victorian government and Australian Energy Market Operator will need to be on their toes and fully prepared.