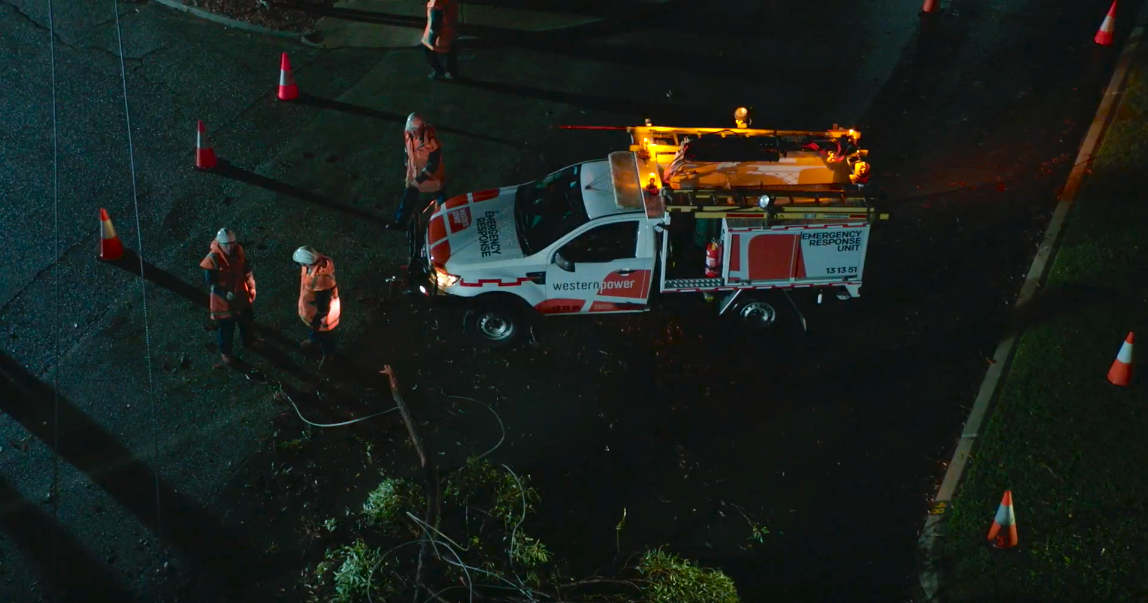 What does the "distributed" and "democratised" future of electricity look like? And how will the transition unfold given the huge sums of money already invested in the status quo? To get the clearest answer, we need to look to the state of Western Australia, and its state-owned network operators.
Western Power has worked out that it is cheaper, safer and cleaner to serve remote and regional customers with systems built around solar and battery storage, rather than via  poles and wires vulnerable to bushfires, lightning, strong winds and other mishaps.
The utility has been doing its own trials with six customers over the last two years, and found that on average the customers sources 91 per cent of their electricity from solar panels, and they avoided an 90 hours of power outages per year.
Western Power is now preparing a trial of another 60 customers, spread across its grid but says it might make sense for some 15,000 customers to be taken off the grid and given their own power system. Another 100 communities could shift to micro-grids.
"Over the past couple of years, we've been trialling a bunch of different solutions and products. It's exciting stuff, and it's showed us is that the future of our grid will really be a tale of two networks," said the company's head of strategy Peter Kerr in a recent company blog post.
Much of the grid will be more autonomous, using stand-alone power systems and microgrids to create their own renewable power. "This is a win for them – and for us. Their reliance on the grid is reduced, which means they have fewer outages, and we have less costly upgrades of infrastructure that only services a very small number of people"
The others will remain part of the "mesh" network. And here, Kerr and Western Power are underlying the importance of staying on the grid and avoiding defections.
"We need to change the perception that going off grid is actually the right thing to do …  by offering products and services that let our customers source, store, use and manage their power the way they want to. On the grid. And by keeping grid power affordable, safe and reliable."