Solar Choice Commercial has brokered a 15kW solar system for Dovecare Medical Centre in Doveton, Victoria. The project is one of a number of medical centres that Solar Choice has assisted in making an informed decision about going solar.
Dovecare's owner approached Solar Choice in early 2017 seeking a solar system to help combat the medical centre's quarterly $2,500 electricity bills.
Upon completing an indicative business case analysis of the centre's medical bills, Solar Choice's engineering team recommended a 15kW solar system as the ideal size for the clinic, given their 9am-6pm hours of operation and available roof space.
Solar Choice also presented Dovecare with an impartial comparison of quotes from a number of prominent commercial solar installers in the region.
After several months of deliberations, the client had narrowed down their choices to two options, and in the end opted for an offer put forward by one of the companies recommended by Solar Choice.
The winning system was 15.4kW of Seraphim solar panels with an SMA inverter.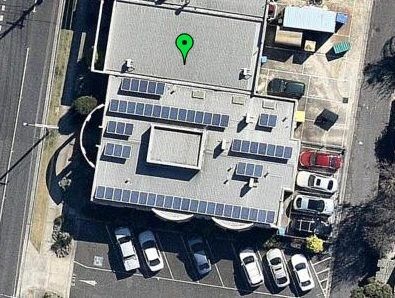 What's the typical payback period for solar on a medical practice or surgery?
According to a number of business cases that Solar Choice's team have compiled for medical centres and doctors' surgeries around the country in 2017, payback periods for solar systems typically range between 2 and 5 years, with internal rate of return (IRR) figures between 20% and 30%.
Get in touch for free, impartial analysis of potential benefits of solar for your business
Solar power is a fantastic investment for all business types in Australia. Reach out today to have a chat about solar options for your commercial premises.
Request a Free Business Case Analysis & Solar Quote Comparison
Or give us a ring on the number below to discuss your project with one of our team.