A mixed residential and retail building in the Melbourne Bayside suburb of Highett has successfully installed a shared PV system, paving the way for renters and apartment dwellers to access the benefits of solar.
The 7.2kW shared solar system was installed by Melbourne start-up Allume Energy, and is now delivering cheap PV power to five apartments, a baker, a hair salon, and an occupational therapist.
It does this via a small box called SOLSHARE, designed by Allume to work within the building's existing metering infrastructure to allow solar to be distributed and billed to individual apartments.
On the business side of the equation, the rooftop PV system is installed at no upfront cost through a 10-year "roof licence" with the landlord or the owners corporation, through Allume's financial backers, Ovida, who have a retail exemption from the Australian Energy Regulator.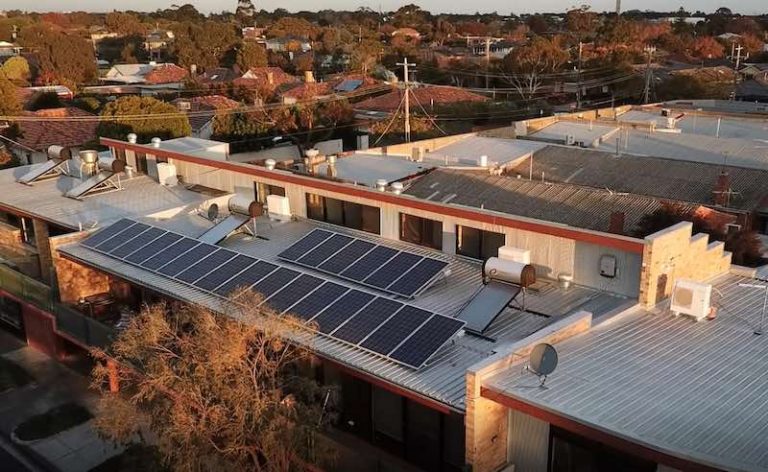 Allume's part of the transaction, like other recent offerings targeting customers traditionally "locked out" of the rooftop solar market, works on a "pay for the power, and not the panels" basis.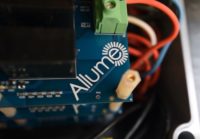 Through a power purchase agreement with the tenants, Allume charges those who opt in only for the solar electricity they use, at a locked-in rate of 30 per cent less than the retail electricity price.
Tenants – being tenants – are not locked in to the PPA, however, allowing them to terminate the agreement if they move out of the property.
Allume CEO and co-founder Cameron Knox says the young company can afford to provide this flexibility by having multiple consumers to hedge against the churn risk.
Giving the customer confidence that they "can't lose" by connecting to the solar system is key, says Knox – who acknowledges that the most difficult part of installing these shared solar projects is not technological, but human.
"The biggest challenge for us is getting all of the residents engaged," he said. "The advantage that our technology has is that not everyone has to sign up, but engaging everyone in a single building is (the goal)."