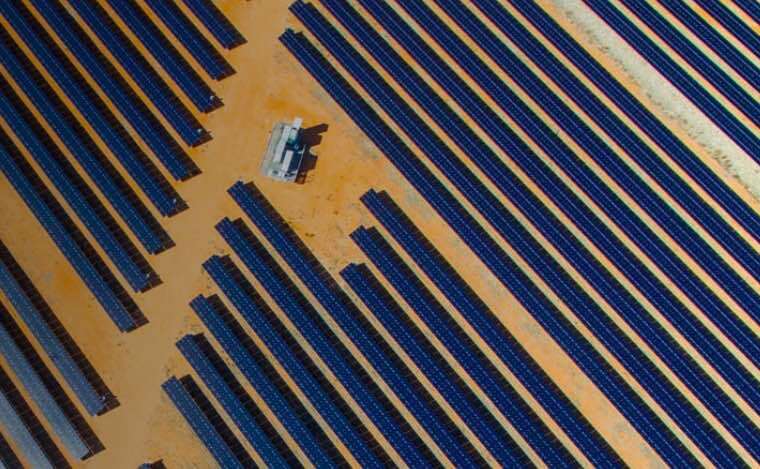 Five Victorian and New South Wales solar farms that have had their renewable energy output cut in half for more than six months could soon get a reprieve, with a new 'tuning solution' currently being tested by the national grid operator.
The solar projects – Broken Hill in NSW, and the Wemen, Karadoc, Bannerton and Gannawarra solar farms in Victoria – have had their output reduced by half since early September 2019 because of fears of "uncontrolled oscillations" from their inverters if a major transmission outage reduced system strength in the area.
The issue has been major sore point for both the Australian Energy Market Operator and the wider renewables sector, with impacts spreading well beyond the five solar farms, and threatens more than a dozen other large wind and solar projects with significant grid connection delays.
RenewEconomy understands that solar inverter supplier SMA has been seeking a long term solution to the problem by "fine-tuning" the solar farm control systems so that they follow any voltage changes like "super-glue".
Testing of the new "firm-ware" is expected to take place in the next week or two at some of the afore-mentioned solar farms, with a positive result promising to lead to the lifting of constraints, either partially or entirely by the end of the month.
"Our collaborative and transparent efforts are progressing towards managing the unprecedented technical issues impacting grid performance and operational stability in the West Murray Zone," AEMO's Alex Wonhas said in an emailed statement.