The Sunshine Coast, as the name would suggest, is one of the most ideal places in the world to install solar with over 30% of the homes in the Sunshine Coast have already made the move, according to the APVI's Solar Map. This articles is an expert guide on what you need to know before getting some solar quotes together for your home.
The Sunshine Coast can produce a lot of Solar Power
According to the Bureau of Meteorology, the Sunshine Coast receives approximately 5.2 'peak sun hours' per square meter on average per day.
That means to calculate how much energy your solar panels will produce, you need to multiply the kilowatt rating of the solar system by 5.2 and reduce by a typical solar system efficiency rate.
For example the table below provides an overview of how much energy some popular system sizes will produce based on an assumed efficiency of 75%.
Solar PV system output in Brisbane (Popular system sizes)
Solar system size (kilowatts)
Avg daily system output (kilowatt-hours)
3kW
11.7kWh
4kW
15.6kWh
5kW
19.5kWh
7kW
27.3kWh
10kW
39kWh
Compare quotes from 7 installers on the Sunshine Coast
Great! But what does this mean?
A solar panel system can save you money in 2 key ways: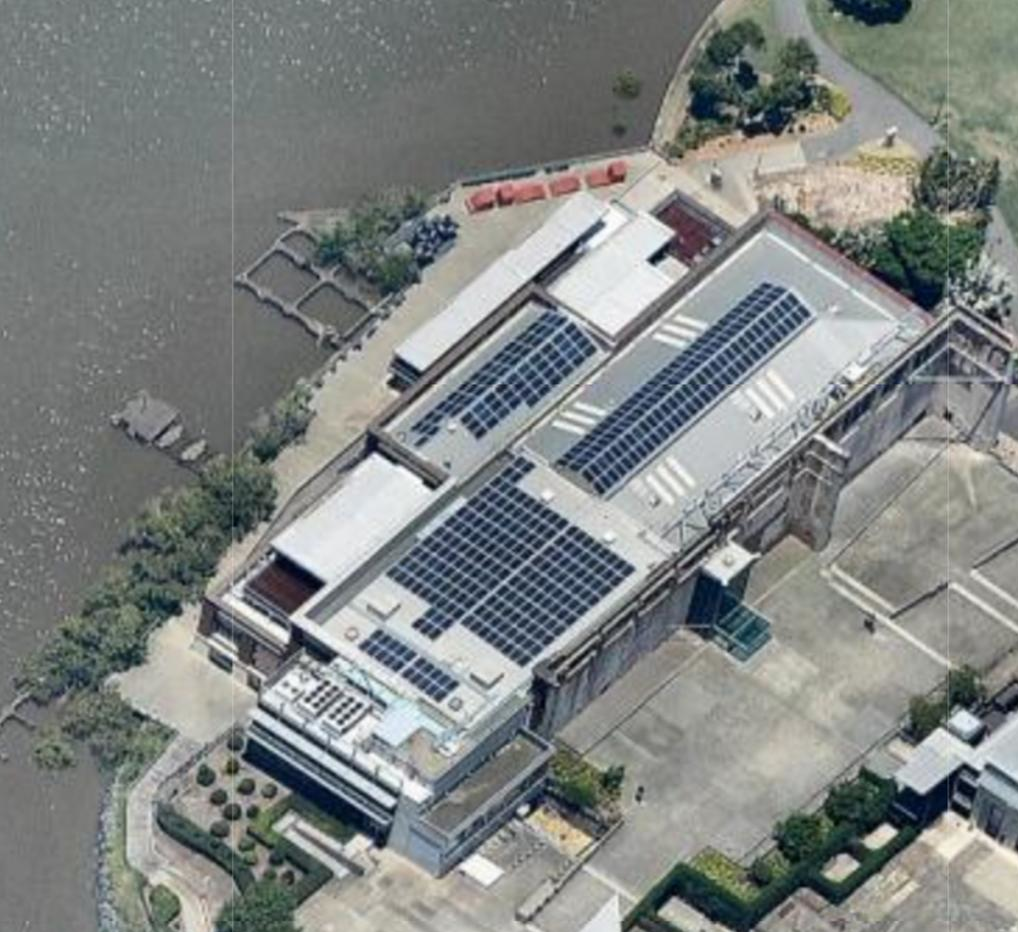 Self consumption – Energy produced by the solar power system will be used first in your house and any remaining energy required will be drawn seamlessly from the grid. The amount of solar energy you can directly use in your home will reduce the units power you would have otherwise paid to your electricity retailer. This is referred to as 'solar self consumption'.
Surplus energy generated by your system can be sold back to the grid – You will be able to sell surplus energy back to the grid for a "solar feed-in tariff". Generally the rates offered by electricity retailers are less than half the rates you are buying electricity at, so in most cases it doesn't make a great deal of sense to oversize your system. You may also be restricted by the Network Provider on what size system you can install and still sell energy back to the grid.
To work out how many panels is best for you to install on your home you should start by looking at the average daily usage on a recent energy bill and considering how this changes through-out the seasons. You can then work out a rough percentage that you estimate to occur during daylight hours – bearing in mind that can be improved by looking at shiftable loads. You can than look at what feed-in-tariff rates would be available by investigating with your retailer and looking through our guide across different electricity retailers, or using the government's website – energymadeeasy.gov.au.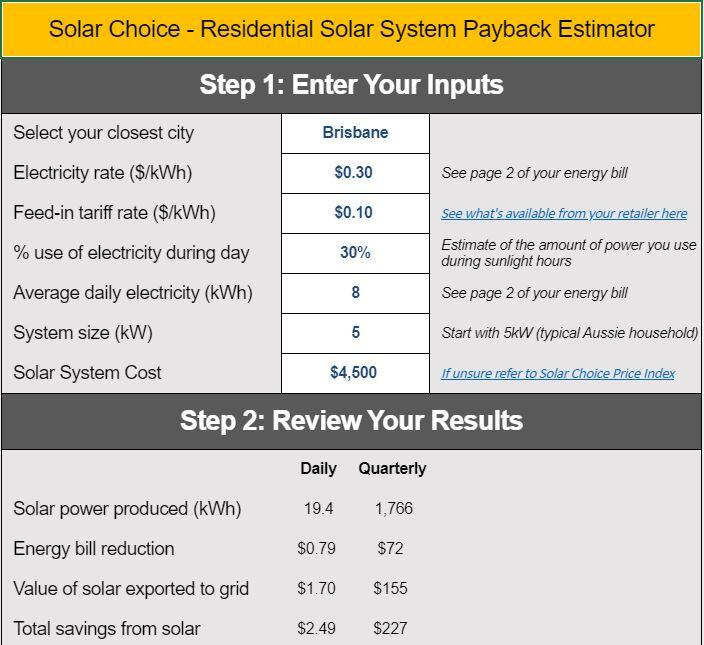 What Government rebates are available for solar panels on the Sunshine Coast?
The main scheme available to Queenslanders are the incentives provided through the Renewable Energy Target.
Based on the size of the solar panel system installed, a quantity of certificates (STCs) are created and can be sold in a live market. The installer takes care of this on your behalf and is able to pass on a point-of-sale discount which works out to roughly 35% of the total install costs.
As an example, a typical 6.6kW Solar PV system would receive a $3,500-$3,700 contribution from the government in 2020 based on live certificate pricing access from Greenbank.
What prices can I expect for a Solar Panel System on the Sunshine Coast?
As mentioned above, Australian solar system installation prices are among the lowest in the world – we know because we've been keeping track for a few years now with our monthly Solar PV Price Index.
The prices on the Sunshine Coast follow the same price trend as solar panel costs in Brisbane as displayed in the below graph. As you can see in our price index, the prices are generally a little bit under $1,000 per kW, but depends on the quality of system you would like to install and any particular installation challenges you may face at your home.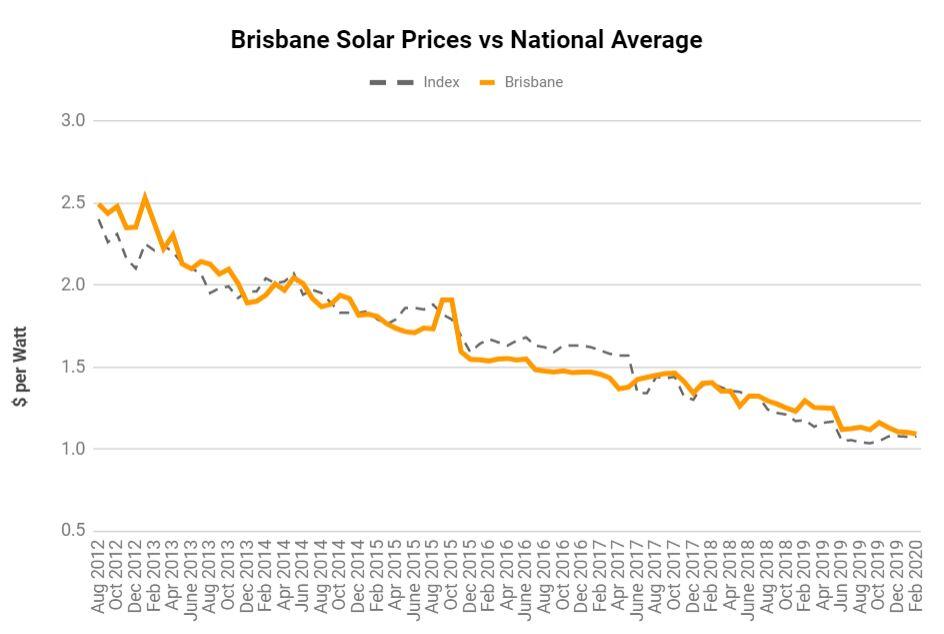 What about battery storage?
One way to increase solar self-consumption is to have a battery storage system installed. Although batteries can still be quite pricey, they are quickly becoming more affordable. Battery storage price comparisons are now available with all of Solar Choice's Solar Quote Comparisons.
Recent analysis by Solar Choice puts Brisbane as the #4 best city for batteries in Australia. You can read the article by clicking here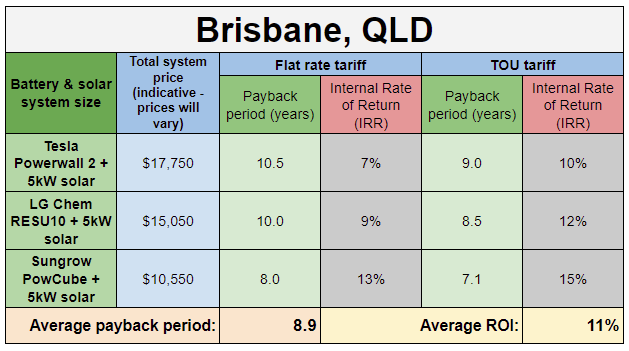 Compare quotes from up to 7 pre-vetted installers in your area now.
Since 2008 our knowledge and sophisticated software has allowed over 300,000 Australian households and businesses to make a well-informed choice on their solar & battery installer.
© 2020 Solar Choice Pty Ltd

Latest posts by Jeff Sykes
(see all)