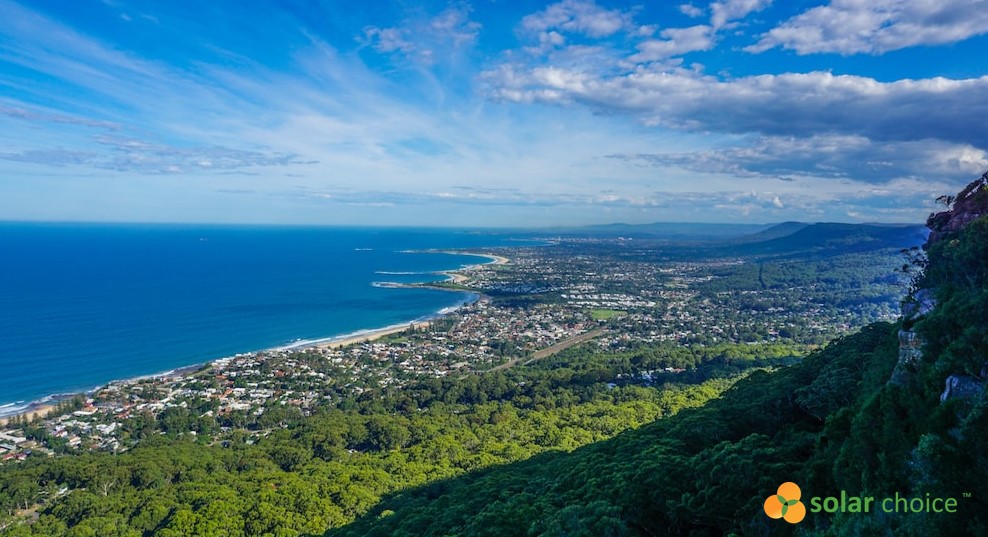 More than one in ten households in Wollongong have solar panels on their roof, according to the APVI. This article is an introduction to what you need to know before installing solar in Wollongong.
How much energy do Solar Panels produce in Wollongong?
Although it may not be as sunny as Brisbane or Darwin, Wollongong is still one of the most ideal cities in the world to install solar panels.
According to data from NREL, Wollongong receives approximately 4.6 hours of 'solar radiation' per day on average through-out the year (higher in summer and lower in winter). That means for each 1kW of solar panels you can produce around 3.9 kWh of energy assuming the solar system efficiency rate is around 85%.
Estimate power generation for solar panels Wollongong

Solar system size (kilowatts)

Average daily system output* (kilowatt-hours)
3kW
11.6kWh
4kW
15.5kWh
5kW
19.4kWh
10kW
38.7kWh
* Output was calculated using PVsyst software
Compare quotes from up to 7 installers in Wollongong
What is this energy worth to me?
A solar panel system can save you money in 2 key ways:
Self consumption – Energy produced by the solar power system will be used first in your house and any remaining energy required will be drawn seamlessly from the grid. The amount of solar energy you can directly use in your home will reduce the units power you would have otherwise paid to your electricity retailer. This is referred to as 'solar self consumption'.
Surplus energy generated by your system can be sold back to the grid – You will be able to sell surplus energy back to the grid for a "solar feed-in tariff". Generally the rates offered by electricity retailers are less than half the rates you are buying electricity at, so in most cases it doesn't make a great deal of sense to oversize your system. You may also be restricted by the Network Provider on what size system you can install and still sell energy back to the grid.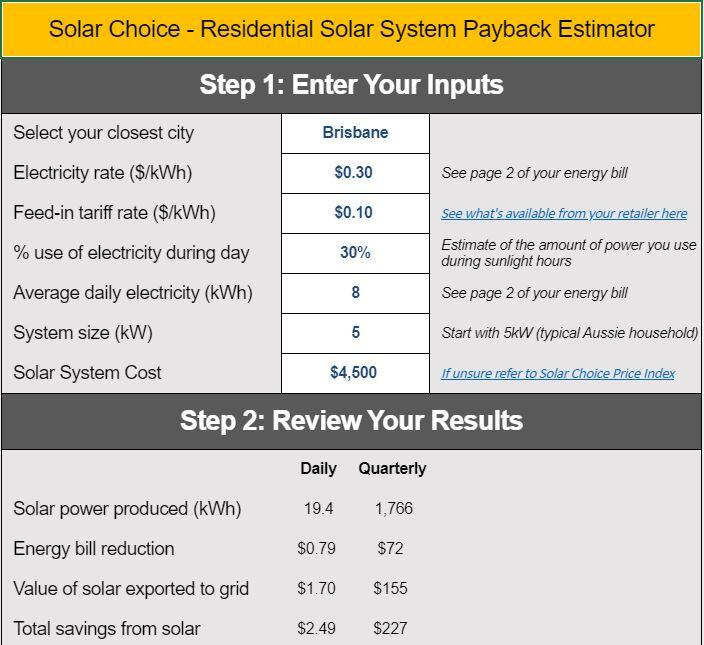 Government Incentives for Solar in Wollongong
Like everyone everywhere in Australia, Wollongong residents who install solar can benefit from the nation's Renewable Energy Target. In essence, the Renewable Energy Target provides an up-front incentive off the cost of installing a solar PV system based on the total rated output of the Solar Panels,how sunny your location is and market value of the certificates generates (STCs).
These days, this 'discount' works out to about 30% off the sticker price of a fully installed solar system. Keep in mind that this incentive only applies if your system is installed by accredited solar installers using accredited products.
As an example, based on live rebate pricing from Greenbank a 6.6kW solar system installed in Wollongong in 2022 would be eligible for a 'discount' of approximately $3,042.
How much do Solar Panels cost in Wollongong?
Thanks in part to the federal incentives explained above, Australia is home to some of the lowest solar PV system prices in the world – which is one of the reasons that so many homes and businesses have solar panels installed.
Solar Choice has been publishing a Solar Price Index since 2012 tracking the average cost of solar broken down by system size and for each state capital. The chart below shows the historic pricing of solar in Sydney which is very similar to the observed pricing in Wollongong.
Based on data from October 2022 – a typical 6.6kW Solar Panel System will cost around $6,700 including the government STC rebate and GST.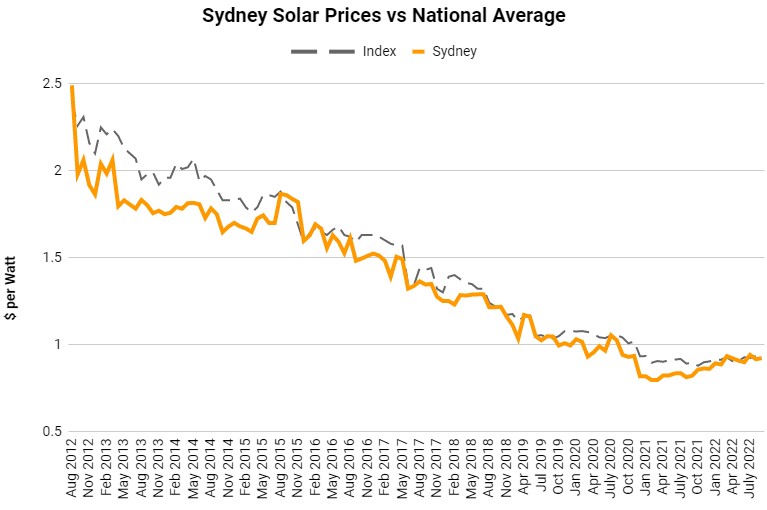 What about solar battery storage?
Battery storage is the next frontier in solar power, promising greater energy bill savings and even higher rates of energy independence than solar alone (all whilst retaining a grid connection – just in case!) The table below provides a rough idea of payback periods on brand new solar+storage systems in Sydney, and from our article: Is Home Battery Storage Worth It?.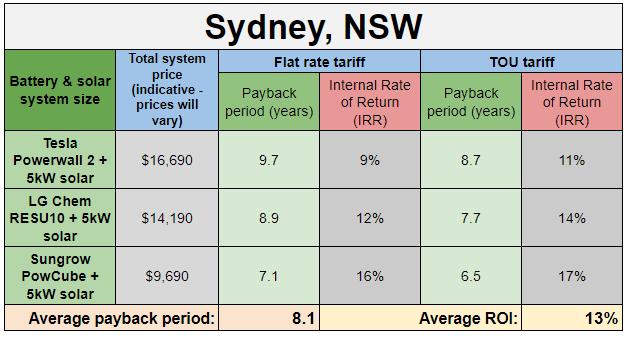 Compare quotes from up to 7 pre-vetted installers in your area now.
Since 2008 our knowledge and sophisticated software has allowed over 300,000 Australian households and businesses to make a well-informed choice on their solar & battery installer.
© 2020 Solar Choice Pty Ltd

Latest posts by Jeff Sykes
(see all)