SOLON is a Germany-based, international solar PV maker and supplier involved in the development and manufacturing of solar PV panels and solar PV system solutions. SOLON has more than 15 years' experience in the solar PV sector, subsidiaries throughout Europe and North America, 1 gigawatt of panels installed world-wide, and a growing presence in Australia. SOLON solar panels are suitable for a range of installation types, including residential, BIPV, commercial, and utility-scale systems.
Solon Solar: Strict quality control for reliable yields
SOLON prides itself in manufacturing its panels using high-quality components, with a high degree of oversight. Panels are made in SOLON's manufacturing plant in Berlin, Germany, where cells undergo a strict quality-assurance process to ensure that they perform to specification. The company manufactures both monocrystalline and polycrystalline panels, with peak efficiencies of up to 15.9%, and backs up its claims to quality with one of the most competitive warranty services in the industry.
SOLON Solar: Points of Difference
–Peak module efficiencies (sunlight to electricity) of up to 15.9%
–Wide range of modules for all applications–more options for system design
-Modules are engineered to be free of Potential-Induced Degradation (PID)–efficiency and performance remains relatively stable over a module's lifetime
–10 year product warranty on all panels, plus a 25+ year 5-step performance warranty that guarantees a minimum efficiency of 80% of the original specifications:
After 5 years >95%
After 10 years >90%
After 15 years >87%
After 20 years >83%
After 25 years >80%
–Individualised, professional technical support world-wide
–SOLON is an award-winning solar technology innovator with over 1 gigawatt of installed capacity world-wide
–International experience–SOLON's international presence means Australian customers and installers have access to service locally through contact partners in the region
-In addition to conventional solar panels, SOLON also produces innovative roof-mounting systems for building-integration of systems, for those seeking an aesthetic, holistic solar solution
SOLON Solar Residential Product Range
Modules: Blue and Black 230/07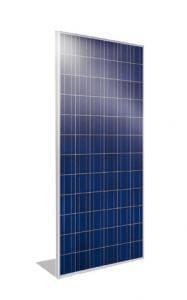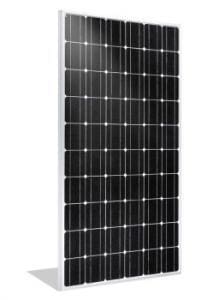 SOLON Blue 230/07: 230W, using polycrystalline solar cells
SOLON Black 230/07: 230W, using monocrystalline solar cells
Download: SOLON Black Blue Solar Panels 230-07 Spec Sheet (pdf)
(Read more: Monocrystalline vs Polycrystalline solar panels)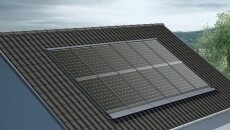 SOLON SOLitaire: Fully integrated rooftop system
SOLON Blue and Black panels, used in combination with a roof-integrated mounting system.
Download: SOLON SOLitaire Black&Blue Spec Sheet (pdf)
SOLON SOLraise
Utilising SolarEdge module-level inverter technology, highly accurate system performance monitoring and troubleshooting, plus overall system yield improvements of up to 25% are possible through SOLON's SOLRaise line.
Download: SOLON SOLRaise Blue Spec Sheet (pdf)
SOLON Solar Panels: Certifications
-SOLON Blue, SOLON Black, and SOLON SOLitaire modules are on the list of CEC-approved components
–CE mark– SOLON panels are compliant with European Union regulations
-TUV Certification means that claims made by SOLON about their panel specifications have been independently verified by TUVRhineland
– PV Cycle– SOLON is a member of the PV Cycle program
Additional information about SOLON
Headquarters:
Berlin, Germany
(Read about the SOLON headquarters and its approach to energy efficiency and use)
Production facilities location:
Greifswald and Berlin, Germany
An additional production facility in Fujairah, UAE will also be in operation from mid-2012.
History in the solar industry:
SOLON was founded in 1997, and was the first German solar panel manufacturer to go public
Manufacturing capacity:
200 megawatts by the end of 2012
All images and spec sheets via SOLON
© 2012 Solar Choice Pty Ltd

Latest posts by James Martin II
(see all)