GermanSolar is a brand of solar PV panels that boast German engineering and quality control to ensure the quality of its products. The company manufactures a range of solar panels for residential and commercial purposes.
The importance of selecting the right solar PV panels
A solar PV system's solar panels are the part of the system that actually converts sunlight into usable electricity. They are of course an indispensable part of any PV system, but they also tend to be more reliable and less prone to failure than solar inverters. Nevertheless, there is a wide range of quality of components on the Australian market, and buyers must be vigilant in ensuring that they get the best deal for the money that they spend on their system.
There are a number of questions that potential solar customers should ask about a panel manufacturer when considering going solar. Not among these, but still a frequently asked question is: 'Where are these solar panels made?'
GermanSolar panels are manufactured in China. How important is this?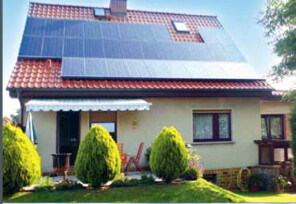 Although the GermanSolar head office is located in Germany, the panels available in Australia are manufactured in China. In Solar Choice's experience in dealing with tens of thousands of customers nation-wide, it is apparent that there is a tendency for people to automatically think highly of anything that comes out of Germany, automatically (and often unfairly) look down on anything that comes out of China, and fondly consider panels that have the label 'made in Australia'.
Different countries have varying standards for the import of products produced overseas. In the case of the EU, for example, imports are required to be CE certified. The CE mark lets the purchaser know that the product in question has met the legislated EU requirements for that type of product. The idea is that the legislated standards should be sufficient to protect consumers from sub-standard goods.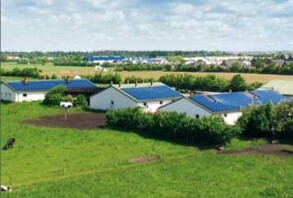 In Australia, the Clean Energy Council's (CEC) is the organisation that certifies solar power system components–solar panels and inverters. All inverters, panels, and other solar system components installed through the Solar Choice Installer Network are CEC-approved. All products–including those that are manufactured in China–are required to meet these standards.
The important thing to remember, therefore, is not necessarily where the product comes from, but what standards it has met, and what makes the component or company unique and distinguishable from others in the same market. This is true for solar panels, solar inverters, and all other balance of system components. Customers are advised to look carefully into the history, and reputability of any component manufacturer on its individual merits.
About GermanSolar brand Solar Panels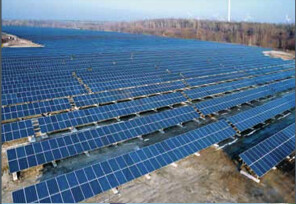 GermanSolar panels can be used and have been used in a variety of applications, including large-scale ground-mounted solar installations, residential rooftops, and farms. The company manufactures both monocrystalline and polycrystalline solar panels in its Premium Line series, in 50- and 60-cell units of varying levels of capacity.
Premium Line GSM6 50-cell monocrystalline panels are available in capacities of 185W, 190W, 195W, 200W, 205W, and 210W – Download Spec Sheet (pdf)
Premium Line GSM6 60-cell monocrystalline panels are available in capacities of 220W, 225W, 230W, 235W, 240W, 245W, 250W- Download Spec Sheet (pdf)
Premium Line GSP6 60-cell polycrystalline panels are available in capacities of 210W, 215W, 220W, 225W, 230W, and 235W – Download Spec Sheet (pdf)
GermanSolar Premium Line points of difference
– Thorough testing of solar cells to ensure consistent performance
– Power sorting of panels in increments of 5W to reduce losses due to mismatch in array strings
– Affordable, German-engineered
– Unique, 'snap-in' mounting system for easy installation
– Flash data available for each individual panel
Additional Information about GermanSolar
GermanSolar Solar Panel Certifications
-All GermanSolar solar modules are on the list of CEC-approved components.
–CE mark– GermanSolar solar panels are compliant with European Union regulations
-TUV Rheineland performance verification–GermanSolar panels have been tested independently by TUV to verify performance claims by the company
GermanSolar Warranties
GermanSolar Premium Line panels come with a linear power output warranty: modules are guaranteed to produce at 90% of rated output for the first 12 years of operation, and 80% of rated output for the first 25 years. Panels also come with a 10 year warranty on materials–this covers the frames, glass, and other panel parts.
(Read more about types of solar warranties.)
GermanSolar Headquarters
Headquarters: Cottbus, Germany
GermanSolar is a subsidiary of Danish parent company Photonic Energy A/S, and sister company of Junmao Photonics. Photonic Energy, through its subsidiaries, is involved in the production, marketing, and distribution of solar modules and applications world-wide.
© 2012 Solar Choice Pty Ltd
All images and Spec Sheets via GermanSolar
Further Resources and Links: