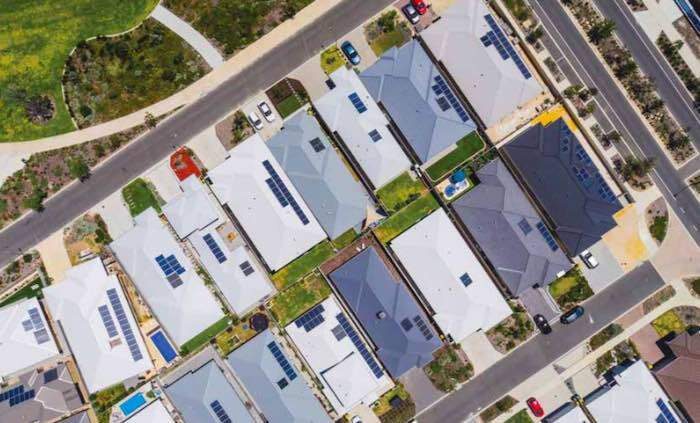 The Australian Energy Market Commission has backed a rule change request from the Australian Energy Market Operator to ensure that rooftop solar inverters can properly "ride through" network faults and not put grid reliability at risk through an uncontrolled shutdown.
In a draft determination published on Thursday, the AEMC said it supported the AEMO's push for an undervoltage disturbance ride-through capability to be mandatory for all new inverters connecting to distribution networks on the National Electricity Market.
The new standard, AS4777.2, is not expected to come into effect until the second half of 2021 – or roughly six months after a final determination is made, which should happen in February – and would apply to new rooftop solar installations only, or inverter upgrades, but not existing systems.
Unlike the rules recently rushed through in South Australia, it does not require solar households to nominate an "agent" to switch off their solar if asked to by the market operator – although AEMO had also requested a minimum technical standard to cover interoperability and communication interfaces, as well as cyber security measures.
"What we're doing with this rule change is getting something in place," said the AEMC's executive general manager of transmission and distribution networks, David Feeney in an interview with RenewEconomy. "[This] draft rule change does not change how inverters are operating today in terms of being switched on or off. That is a communications issue, which is one of the things in the rule change request that this draft rule change does not currently include," he said.
Feeney said the hope was that the introduction of the new standard would have minimal impact on the solar industry, in terms of being saddled with redundant stock once the rule comes into play. And for those retailers and installers needing to adjust, there is some time to act as a buffer."The industry's moving in this direction anyway, and we know that the [Standards Australia rule] AS4777.2 is required already in some other states," he said. "This is kind of part of the whole DER (distributed energy resources) participation story. We're moving from an age of reasonably passive DER to more active DER. So you would expect over a period of time there are some benefits that defray (any costs)."