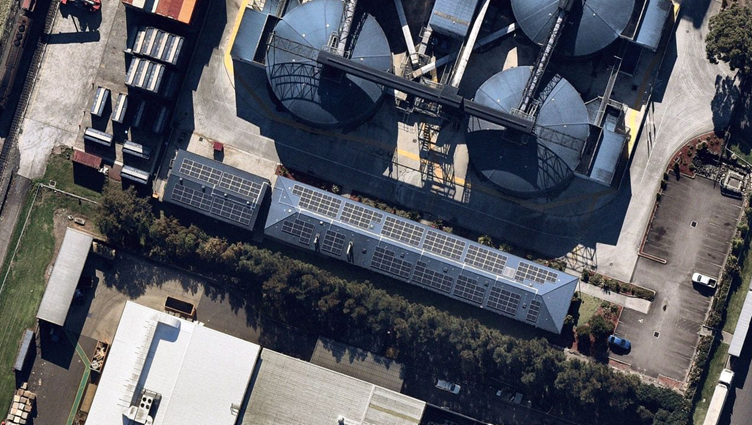 Boortmalt is the world's leading malting company with a 3 million tonnes production capacity. The group is present on 5 continents with 27 malting plants.
Solar Choice assisted the plant manager and lead engineer at their Minto plant to assess the different options they have for installing solar before settling on a 95kW system attached to the main office.
This system takes advantage of the STC rebate for small-scale solar commercial solar systems whilst helping reduce the plants overall carbon emissions.
The installed system features 211 x 450 watt Longi Solar panels with a Solar Edge inverter and power optimisers.
The system is expected to generate around 120,000kWh of power each year and at the time the system was estimated to pay for itself in 3 years.