Overview of SunPower – Company History
SunPower was co-founded in April 1985 by Dr Richard Swanson a Professor of Electrical Engineering at Stanford. The concept to utilise solar power was initially sparked for Dr Swanson through his thinking on how to deal with the oil crisis back in the 1970s. Through the 1990s SunPower was in the midst of innovative solar technology solutions, exploring the application of solar power in airplanes and cars. With a SunPower solar panel powered car winning a race across Australia in 1993. SunPower has also been involved in a number of projects with NASA over the past 25 years. Currently, in 2020, SunPower is an industry-leading residential and commercial solar panel manufacturer headquartered in San Jose, California.
Key Panel Indicators
| | |
| --- | --- |
| | SunPower Solar Panels |
| Bloomberg Tier 1 Ranking | Yes |
| DNV GL Top Performer | Yes(1/4) |
| Office location in Australia | Yes |
What is a Bloomberg Tier 1 Solar Panel?
Bloomberg's infamous tier 1 ranking is NOT a measure of Solar Panel quality in any way. It is simply an indication of the bankability of the manufacturer based on publicly released information on the financial health the company. This should give you an idea if the company is a large, well-known manufacturer.
See full list of Bloomberg Tier 1 Solar Panels
What is PV Evolution Labs Top Performer?
PV Evolution Labs with support from DNV GL independently test solar panel reliability. The tests are voluntary, with solar panel manufacturers paying to participate in the testing. This testing process is internationally renowned and is an accurate reflection of the solar panel's performance.
See full list of PV Evolution Labs Top Performing Solar Panels
Why is office location in Australia Important?
Most solar panel manufacturers entering the Australian market, first setup their distribution channels and worry about customer service later. This has led to many unhappy customers who are left trying to contact Chinese head offices to claim on their 10-year product warranty.
Relying on your solar installer is not always an option as we've seen many residential solar installers (including the large ones) go out of business well within the lifetime of the systems they are installing.
SunPower has an Australian office located in Brighton, Victoria.
How much do SunPower Solar Panels cost?
Based on Solar Choice's database we have provided the below average costs as an indicative guide. These prices include:
Full turnkey Solar System with SunPower Solar Panels
Installation from a pre-vetted reputable installer from Solar Choice's network
The STC rebate and GST
| | |
| --- | --- |
| System Size | Average Fully Installed Cost |
| 6kW | $7,907 |
| 8kW | $10,195 |
| 10kW | $12,574 |
Compare quotes from up to 7 installers in your area now.
Panel Technologies
SunPower Maxeon
In 2019 SunPower released the first 400Wp residential solar panel, the SunPower Maxeon 3. This panel is currently (July 2020) the most efficient residential solar panel in the world with 22.6% efficiency. Maxeon technology panels have an expected useful life of 40 years and a return rate of less than 0.005% on over 15 million panels. The SunPower Maxeon Series consists of interdigitated back contact (IBC) solar cells. IBC technology utilises back contact energy conversion instead of the standard front contact conversion. This enables the cell to absorb more sunlight as the cells don't have grid lines. The cells sit on a tin-copper metal system, this provides increased resistance to corrosion in comparison to the metal paste used in conventional panels. The cells are joined together by thick triple-redundant connectors, this manages the expanding and contracting of cells due to temperature changes.
Model Range Available in Australia
All of the solar panels listed on SunPower's Australian website are approved by the Clean Energy Council for the Small-scale Renewable Energy Scheme, which is Australia's home solar rebate program.
These are the following models:
SunPower Maxeon 2 340-360Wp
SunPower Maxeon 3 370Wp
SunPower Maxeon 3 390-400Wp
SunPower Performance 3 315-335Wp
SunPower Performance 310-335Wp
SunPower Solar Panel Specifications
SunPower Maxeon 3
SunPower Maxeon 2
SunPower Performance 3
Cell Number
104 cells
104 cells
–
Cell Type
Monocrystalline Maxeon Gen III
Monocrystalline Maxeon Gen II
Monocrystalline PERC
Power Output
400Wp
360Wp
335Wp
Rated Voltage
65.8 V
59.1 V
36.8 V
Power Density
226.28 W/m²
203.65 W/m²
198.62 W/m²
Panel Efficiency
22.6%
20.4%
19.9%
Annual Power Degradation
0.25%
0.25%
0.5%
Dimensions
1690 x 1046 x 40mm

(1.77m²)

1690 x 1046 x 40mm

(1.77m²)

1690 x 998 x 35mm

(1.69m²)

Weight
19kg
19kg
18.1kg
Product Warranty
25 years
25 years
25 years
Performance Warranty
25 years
25 years
25 years
Operational Temperature Range
-40°C to 85°C

-40°C to 85°C

-40°C to 85°C

Made in
Philippines
Malaysia
–
Assembled in
Mexico
Mexico
China
Example of a SunPower Commercial Solar Project
An example of a large scale SunPower installation is the Sunraysia Solar Farm located near Balranald in southern NSW. This utility-scale solar panel farm will have over 750,000 of SunPower's 19% efficient Performance Series modules. The panels will cover an area of 10km² and the farm is estimated to generate approximately 255MWDC of electricity, which is enough to power more than 50,000 homes. The solar construction company Decmil has designed and is building the farm. The project is due to be completed in 2020.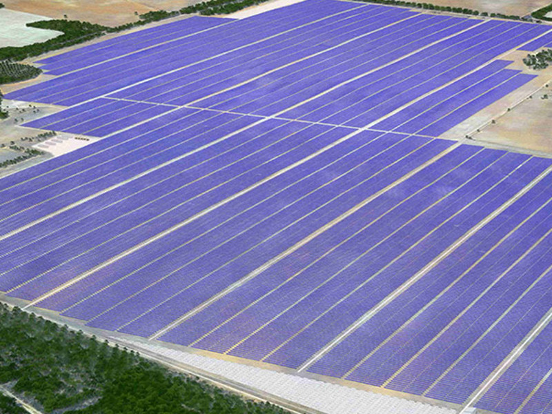 Compare quotes from up to 7 pre-vetted installers in your area now.
Since 2008 our knowledge and sophisticated software has allowed over 180,000 Australian households and businesses to make a well-informed choice on their solar & battery installer.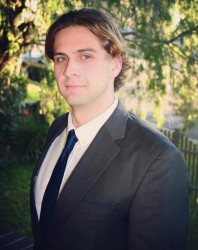 Latest posts by Jack Boutchard (see all)