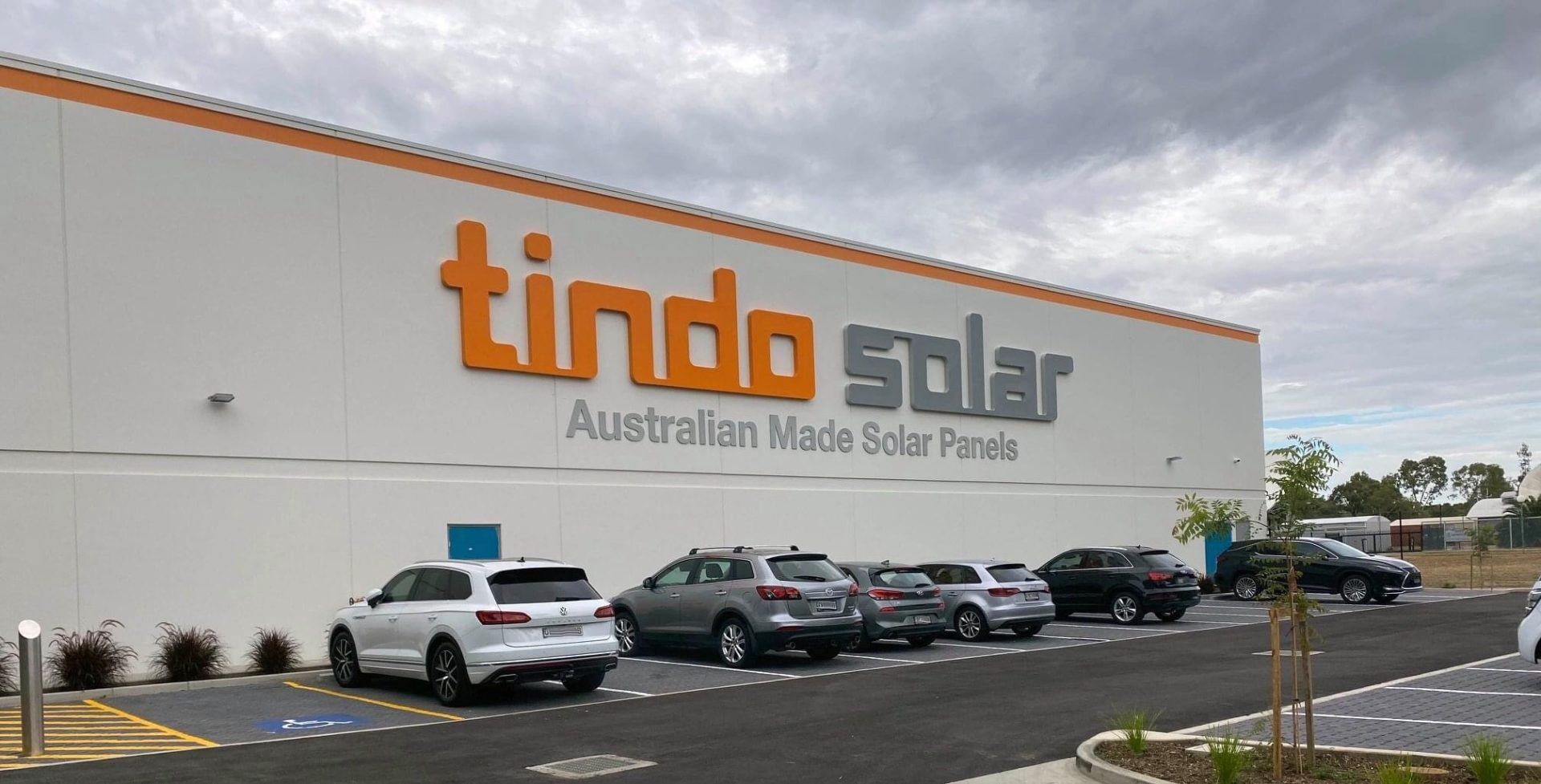 Note: Solar Choice is not a solar installer and has no financial or other incentives to promote any product brand over another. 
Overview of Tindo Solar – Company History
Tindo Solar was founded in 2011 by Adrian Ferraretto and they are currently the only solar panel manufacturer in Australia. Their manufacturing plant is based in Adelaide and they distribute solar panels across Australia. Tindo's name comes from the Kaurna Aboriginal word for 'sun'. The Kaurna peoples are indigenous to the Adelaide plains, where the company's manufacturing plant is located.
In 2017, Tindo Solar Pty Ltd was purchased by solar panel installer Cool or Cosy. Cool or Cosy owner, Glenn Morelli, has expanded the manufacturing plant to a current capacity of 60MW per year. Tindo distributed their panels directly to solar installation companies across Australia. In South Australia the only authorised reseller of Tindo Solar Panels is Cool or Cosy.
Tindo Solar import many of their required components from overseas, however the solar panels are engineered and assembled in Australia.
The new 400W Tindo Karra 72 cell module is expected to launch in 2021.
Key Indicators
| | |
| --- | --- |
| | Tindo Solar Panels |
| Bloomberg Tier 1 Ranking | No |
| PV Evolution Labs Top Performer | No |
| Office location in Australia | Yes |
What is a Bloomberg Tier 1 Solar Panel?
Bloomberg's infamous tier 1 ranking is NOT a measure of Solar Panel quality in any way. It is simply an indication of the bankability of the manufacturer based on publicly released information on the financial health of the company. This should give you an idea if the company is a large, well-known manufacturer.
Tindo Solar is not on the current Bloomberg Tier 1 list
See full list of Bloomberg Tier 1 Solar Panels
What is PV Evolution Labs Top Performer?
PV Evolution Labs with support from DNV GL independently test solar panel reliability. The tests are voluntary, with solar panel manufacturers paying to participate in the testing. This testing process is internationally renowned and is an accurate reflection of the solar panel's performance.
Tindo Solar Panels have not featured in PV Evolution Labs Top Performers lists.
See full list of PV Evolution Labs Top Performing Solar Panels
Why is office location in Australia Important?
Most solar panel manufacturers entering the Australian market first set up their distribution channels and worry about customer service later. This has led to many unhappy customers who are left trying to contact Chinese head offices to claim on their 10-year product warranty.
Relying on your solar installer is not always an option as since 2011 we've seen over 700 residential solar installers (including the large ones) go out of business well within the lifetime of the systems they are installing. 
Tindo Solar's manufacturing plant and main headquarters is located in Mawson Lakes, Adelaide, SA.
Compare quotes from up to 7 installers in your area now.
Tindo Solar Panels – Points of Difference

The key point of difference as you've already read is that Tindo Solar Panels are made in Australia. It is great to see local companies manufacturing solar panels in a market which has been dominated by Chinese companies. Tindo rely on a buyers preferencing an Australia-made and Australian-owned brand along with their focus on producing high quality products.
Tindo solar have established key partnerships along the value chain to import high quality parts from reputable suppliers across the world. Specifically Tindo solar panels utilise Q-cells solar cells, Dupont back sheets, Dow Corning edge seals, Bridgestone EVAsky encapsulant, FPE junction box, Saint Gobain Glass, and Enecsys micro-inverters demonstrating a focus on quality over price.
Tindo have informed us that, if you're lucky enough to live in Adelaide, that prospective buyers can inspect the plant at relatively short notice. The transparency around their operations and procedures comes with confidence that they are deploying leading technologies in the assembly of the solar panels. See below factory tour:
Tindo Solar Panels Available in Australia
Currently, 34 of Tindo solar panels are approved by the Clean Energy Council (listed under the name of Tindo Operations Co Pty Ltd) for the Small-scale Renewable Energy Scheme – Australia's home solar rebate program.
However, the below 3 solar panel models are currently all that is available at the time of writing this article:
Tindo Karra 60 cell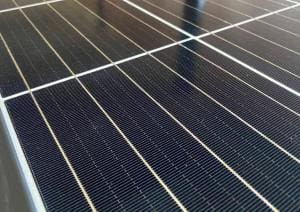 There is currently 1 Tindo Karra 60 cell solar panels available in Australia. The 330W solar panel is made up of 60 monocrystalline silicon cells with PERC technology which was developed at the UNSW. The 5 bus bars on each solar cell reduces the distance between each busbar (see as the white lines crossing within each solar cell), which in turn reduces the internal resistance losses. The module has a respectable rated panel efficiency of 19.8%.
This panel featured Tedlar® based backsheet which provides a high level of resistance against the elements. The solar panel comes with a 12 year product warranty and 25 year performance warranty that ensures at least 80% power output at the end of the 25th year.
Tindo Karra 66 Cell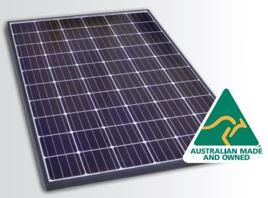 Tindo are manufacturing two 66 cell solar panels – Karra 360W and Karra 365W. As the names state, they both are made up of 66 silicon cells and have the same cell type and technologies as Tindo Karra 60 cell. Panel efficiencies of 360W and 365W are 19.5% and 19.8% respectively, all above the market average.
Both solar modules offer a 12 year product warranty and a 25 year performance warranty which guarantees 80% of the nominal output at the end of the 25th year.
Tindo Karra 72 Cell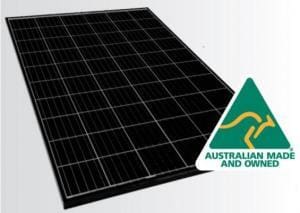 The Tindo Karra 72 Cell solar panel is a larger commercial module with a Mono-PERC cell type same as above. A panel efficiency of 20.1% supports the 400W nominal power output. This panel features the Tedlar® based backsheet the same as above which provides  long-life protection.
This larger Karra solar panel also offers  12 years limited product warranty and 25 years limited warranty that ensure at least 80% power output at the end of the 25th year.
Tindo Solar Warranty
Solar panels come with a product and performance warranty. The product warranty is designed to cover manufacturing faults in the panel that leads to damage or malfunction and is typically 10 years for most solar panel manufacturers. All Tindo panels offer a 12 year standard product warranty. This would be considered higher than most of the solar panel options in the industry.
The performance warranty guarantees a certain level of output for the lifetime of the panel – typically guaranteeing 80% of the nameplate output after 25 years. Tindo Solar Energy offers 25 years performance warranty for all ranges with a guaranteed output of 80% which we would say meets but does not exceed market expectations.
Tindo is the only company where you can contact the manufacturing plant directly within Australia to claim warranty.
Read more about Tindo's warranty terms and conditions.
Comparison of Tindo Solar Panel Specifications (common modules)
Tindo Karra 60 Cell

Karra-330P

Tindo Karra 66 Cell

Karra – 360P

Tindo Karra 72 Cell

Karra – 400P

Cell Number
60 Cells
66 Cells
72  Cells
Cell Type
5BB Monocrystalline PERC
5BB Monocrystalline PERC
5BB Monocrystalline PERC
Power Output
330W
360W
400W
Nominal Power Voltage
33.25V
36.81V
40.24V
Panel Efficiency
19.80%
19.80%
20.10%
Dimensions
1676 x 1005 x 40 mm
1838 x 1005 x 40 mm
2000 x 105 x 40 mm
Weight
18 kg
20 kg
22 kg
Product Warranty
12 Years
12 Years
12 Years
Operational Temperature Range
-40℃ to +85℃
-40℃ to +85℃
-40℃ to +85℃
So, should I buy Tindo Solar Panels?
Tindo Solar offer a great feel good way to invest in solar energy whilst supporting an Australian company. The solar panels themselves match up with most of the panels towards the middle of the market in terms of quality, whilst being supported by a strong warranty policy.
If you're looking to buy the best solar panels and happy to pay a premium, then you will need to look at the bigger foreign brands like LG, Sunpower or REC.
Example of Tindo Solar project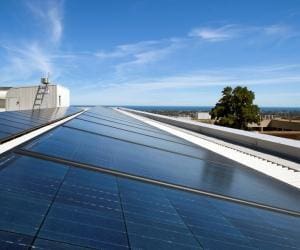 A 65kW solar system for Flinders university Law and Commerce building was completed in 2014 which is supported by 260W Tindo Solar manufacturer solar panels. A prediction of 95MWh of electricity output per year helps to reduce the University's reliance on grid-supplied energy.
Read more product reviews from Solar Choice
Compare quotes from up to 7 pre-vetted installers in your area now.
Since 2008 our knowledge and sophisticated software has allowed over 180,000 Australian households and businesses to make a well-informed choice on their solar & battery installer.
Reviews from Australians who have installed Tindo Panels
Rated 5.00 from 4 reviews
18th October 2022
Tobias
TAS - 7112
7kW system
Performance of these panels is quite impressive even given the less than optimal design by Expert Electrical.
27th August 2022
Bradley
-
7kW system
23rd February 2022
Stephen
SA - 5125
7kW system
3rd February 2022
Peter
WA - 6149
6kW system
Excellent build quality, made in South Australia. Buy Australian Made. After watching ABC TV's Catalyst show "The Grid" we wanted to support Aussie made Tindo panels. Solar Choice don't even have them listed as a brand, very poor Solar Choice. At least the ABC TV help prompt Australian Made. https://www.tindosolar.com.au/ ABC Catalyst https://www.abc.net.au/catalyst/the-grid-powering-the-future/13491654