Note: Solar Choice is not a solar installer and has no financial or other incentives to promote any product brand over another.
Overview of Astronergy – Company History
Astronergy Solar is a fully owned subsidiary of Chint Group, which is a electrical power transmission and electricity distribution company in China. Chint Group is owned by billionaire Nan Cunhui and is reported by Forbes to be one largest privately owned companies in China
The solar panel manufacturing business, Astronergy Solar, was founded in 2006 and is based in Hangzhou. Astronergy also have an EPC capability domestically in the Chinese solar market. The business currently claims to have revenues of AUD$2.9B and a manufacturing capacity of 12GW spread across China, Thailand and Vietnam. Historically Astronergy Solar have been focused on commercial and solar farm projects with the predominant panel series being larger dimension panels with 72 cells.
After initial trial with a local distributor in Australia from 2009 to 2012, Astronergy Solar have have made a strong push to re-enter the Australian market in 2017 setting up relations with major solar product distribution agreements with Solar Juice, Powerark and Metal Manufacturers (which includes TLE Electrical, AWM Electrical, Haymans Electrical). Astronergy are increasing their share of the Australian market, investing over $60M into large-scale solar farm projects, however currently have a limited penetration of the residential and commercial market.
Astronergy has signed a technical co-operation agreement with the UNSW.
Key Indicators
| | |
| --- | --- |
| | Astronergy Solar Panels |
| Bloomberg Tier 1 Ranking | Yes |
| PV Evolution Labs Top Performer | Yes (6/6) |
| Office location in Australia | Yes |
What is a Bloomberg Tier 1 Solar Panel?
Bloomberg's infamous tier 1 ranking is NOT a measure of Solar Panel quality in any way. It is simply an indication of the bankability of the manufacturer based on publicly released information on the financial health of the company. This should give you an idea if the company is a large, well-known manufacturer.
Astronergy Solar Panels are in the Bloomberg Tier 1.
See full list of Bloomberg Tier 1 Solar Panels
What is PV Evolution Labs Top Performer?
PV Evolution Labs with support from DNV GL independently test solar panel reliability. The tests are voluntary, with solar panel manufacturers paying to participate in the testing. This testing process is internationally renowned and is an accurate reflection of the solar panel's performance.
Astronergy Solar Panels was listed as a top performer for all 6 performance tests(thermal cycling, Damp Heat, Mechanical Stress Sequence, PID, LID+LETID and PAN) in the latest 2023 report.
See full list of PV Evolution Labs Top Performing Solar Panels
Why is office location in Australia Important?
Most solar panel manufacturers entering the Australian market first set up their distribution channels and worry about customer service later. This has led to many unhappy customers who are left trying to contact Chinese head offices to claim on their 10-year product warranty.
Relying on your solar installer is not always an option as since 2011 we've seen over 700 residential solar installers (including the large ones) go out of business well within the lifetime of the systems they are installing. 
Astronergy Solar established an office in Adelaide during 2019 to provide local support.
How much do Astronergy Solar Panels cost?
Based on Solar Choice's database we have provided the below-average costs as an indicative guide. These prices include:
Full turnkey Solar System with Astronergy Solar Panels
Installation from a pre-vetted reputable installer from Solar Choice's network
The STC rebate and GST
| | |
| --- | --- |
| System Size | Average Fully Installed Cost |
| 10kW | $9,000 |
| 8KW | $7,000 |
| 6kW | $5,500 |
 Important Note: Prices will vary depending on location, inverter brand and which installer is used
Compare quotes from up to 7 installers in your area now.
 Astronergy's Smart Factories Use AI to Detect Defects
The below video supplied by Astronergy shows a Solar Panel entering their unique automated process to detect defects within the solar cells. The cracks and impurities they identify can lead to hotspots and loss of production in the life of the panel. If a defect was identified, the Astronergy worker in below video would extract the panel from the production line.
Without the AI technology assisting this process, manufacturers might have a small quality control team looking through the panels to identify defects, potentially just identifying what is visible to the human eye.
Astronergy Solar Panel Technologies
All the panels they currently sell in Australia are salt mist corrosion-resistant and suitable for installation in any location.
Currently, Astronergy offers five main series panels of ASTRO 5, ASTRO 5s, ASTRO N5, and ASTRO N5s At the time of updating this page (Dec 2022), they can produce panels with efficiencies of up to 22.3% (Astro N5 575W).
The majority of Astronergy solar panels are approved by the Clean Energy Council (listed under the parent company Chint Solar Zhejiang Co Ltd) for the Small-scale Renewable Energy Scheme – Australia's home solar rebate program.
The below 4 panels are the ones that Astronergy are currently focused on selling in the Australian residential and commercial solar markets:
ASTRO 5s (415W)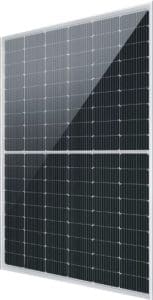 The ASTRO 5s (CHSM54M-HC) series has a watt rating of 410 to 415W utilising half-cut monocrystalline PERC solar cells. The 108 half cells make up a panel with a height of just over 1.7m and a width of 1.1m following the norms for panel dimensions designed for residential roof spaces.

The panels feature a maximum efficiency rating of up to 21.3% which is representative of ratings featured on some of the better solar panels on the Australian market.
Astronergy have followed a trend across many brands in the residential solar panel market by increasing the product warranty to 25-years. The panel also features a 25 performance warranty with a 2% degradation rate in year 1 and 0.55% per year for the following 24 years.
ASTRO N5s (425W)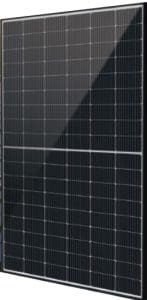 The ASTRO N5s (CHSM54N-HC) is the other series Astronergy have currently available which are designed for residential rooftop projects. The main difference between the '5s' series discussed above is the N5s panels feature n-type solar cells with TOPCON technology.
N-type solar cells are dosed with phosphorus instead of boron which brings some advantages include increased efficiency (up to 21.8% on the 5Ns 425watt panel) and slower degradation rates (down to 1% in the first year and 0.4% per year for the next 29 years).
Aside from this cell difference, the panels have the same dimensions and weight characteristics and appear to use mostly the same materials in the manufacture of the full solar panel.
Astronergy have backed this solar panel with an extended performance warranty up to an impressive minimum rating of 87.40% after 30 years.
ASTRO 5 semi (455W)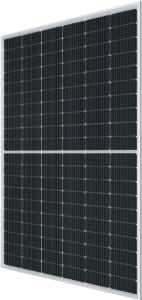 In Astronergy's commercial and industrial range, the ASTRO 5 semi CHSM60M-HC series leads the way. The panel features 120 half-cut p-type solar cells and has slightly larger dimensions than the residential options coming in at 1903mm by 1134mm.
The solar panel features a product warranty of 12-years as the 25-year bonus warranty is only available for the residential market, however some of Solar Choice's network suppliers for commercial solar have obtained authorisation to extend a 25-year product warranty into the commercial space.
ASTRO N5 (470W)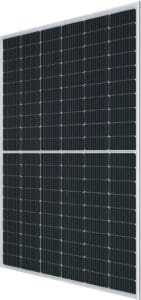 The ASTRO N5 (CHSM60N(DG)/F-HC) series is Astronergy's n-type solar panel aimed at the commercial and industrial market. Similar to the N5s, this panel offers some improvements on the maximum efficiency (up to 21.8% on the 470W model) and an improved degradation rate (1% in the first year and 0.4% per year for the next 29 years).
The big kicker on this panel is the top of the line 30 year product warranty. This length of product warranty is only matched by the most expensive solar panel options available and is indicative of a very high level of quality and mistake-free manufacturing process.
Astronergy's Warranty Offering
Solar panels come with a product and performance warranty. The product warranty is designed to cover manufacturing faults in the panel that leads to damage or malfunction and is typically 10 years for most solar panel manufacturers. In 2019 Astronergy increased their product warranty to 12-year and 25-year performance warranty for most of their solar panels which remains the case for the ASTRO 5 semi solar panel which is directed at the commercial market.
Astronergy's residential solar panels (the 5s and the N5s) come with a 25 year product warranty which is rapidly becoming the new normal for the more established brands. The ASTRO N5 panel which is not yet widely available in Australia offers an industry leading 30 year product warranty and is designed to suit commercial and industrial roof spaces.
The performance warranty offered by Astronergy depends on the model and the cell type. Most of Astronergy's p-type solar panels come with a 25 year warranty guaranteeing 84.80% of the nameplate value at the end of the period, while the n-type solar panels offer a 30 year performance warranty guaranteeing 87.40% after 30 years.
Astronergy's warranty is backed by a third-party reinsurance company which will continue to process claims if Astronergy out of business.
Please read more on the latest warranty explanation.
Astronergy Solar Panels Pros and Cons
Pros
Listed as a top performing solar panel by PV Evolution Labs
Competitive pricing for reasonable quality
Products have been utilised on utility scale projects around the world including Australia
Cons
Only re-entered Australian market in 2017
Comparison of Astronergy Solar Panel Specifications (common modules)
ASTRO 5s 415W

CHSM54M-HC

ASTRO N5s 425W

CHSM54N-HC

Cell Number
108 cells (half-cut)
108 cells (half-cut)
Cell Type
p-type mono-crystalline (PERC+)
n-type mono-crystalline (TOPCon)
Power Out
415W
430W
Nominal Power Voltage
31.6V
32.27V
Panel Efficiency
21.3%
21.8%
Degradation
≤2.0% (1st year)

≤0.55% (year 2-25)

≤1.0% (1st year)

≤0.4% (year 2-30)

Dimensions
1722*1134*30 mm
1722*1134*30 mm
Weight
21.3KG
21.3KG
Product Warranty
25 years
30 years
Performance Warranty
25 years
30 years
Operational Temperature Range
−40 °C to 85 °C
−40 °C to 85 °C
Made in
China
China
So, Should I Buy Astronergy Solar Panels?
Astronergy Solar Panels do not have the track record in Australia that some of the bigger brands have and as a result can usually be obtained at more cost effective prices. With a new a smaller presence in Australia, it suggests that you may have more difficulty than other brands accessing warranty (if needed) into the future.
That said, they are one of the few panel manufacturers to be named as a DNV GL Top Performer across 3 of the 6 of the testing procedures. Astronergy's better quality modules (such as the Astro 5 series) feature cutting edge technology and are competitive with some of the premium options in the market.
Given they are also considered bankable for Solar Farm projects having been selected for several utility-scale projects in Australia, our opinion is that Astronergy panels are a good fit for Australian customers.
Example of an Astronergy Solar Project –the Goonumbla Solar Farm, NSW
Date: May 2020
Type of Application: Utility
System Size: 68.7MW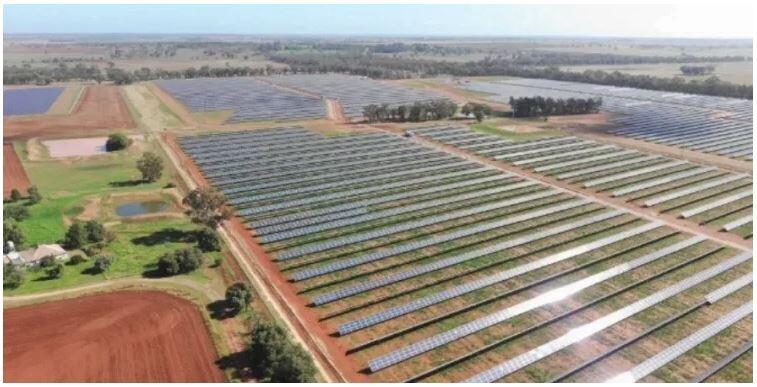 Astronergy/Chint Solar has successfully commissioned the Goonumbla photovoltaic plant in New South Wales, built for Fotowatio Renewables Ventures (FRV) as part of a joint venture with the Spanish EPC contractor Gransolar (GRS). Astronergy supplied 269,235 high-efficiency solar modules as well as EPC services for the project. Astronergy and GRS are now about to commence grid connection tests, once the plant has been successfully registered with AEMO.
Located about 10km west of the city of Parkes and 280km northwest of Sydney, the Goonumbla plant has 69.75 MW installed capacity that will produce approximately 195,000 MWh energy each year, guaranteeing the energy supply for 45,000 homes in the state and simultaneously eliminating the annual emission of around 140,000 tons of CO2 into the atmosphere.
Read more product reviews from Solar Choice
Compare quotes from up to 7 pre-vetted installers in your area now.
Since 2008 our knowledge and sophisticated software has allowed over 300,000 Australian households and businesses to make a well-informed choice on their solar & battery installer.
Reviews from Australians who have installed Astronergy Panels
Rated 4.17 from 6 reviews
13th May 2023
Philip
QLD - 4509
7kW system
So far the panels appear to be performing well. Time will tell I guess.
27th February 2023
Rodney
-
6kW system
Hard to tell, just been installed
14th January 2023
April
-
10-15kW system
16th November 2022
Chris
-
6kW system
Don't know, system hasn't worked yet
21st July 2022
Eve
-
6kW system
No issues at all. Runs as intended.
14th May 2022
Mark
-
8kW system