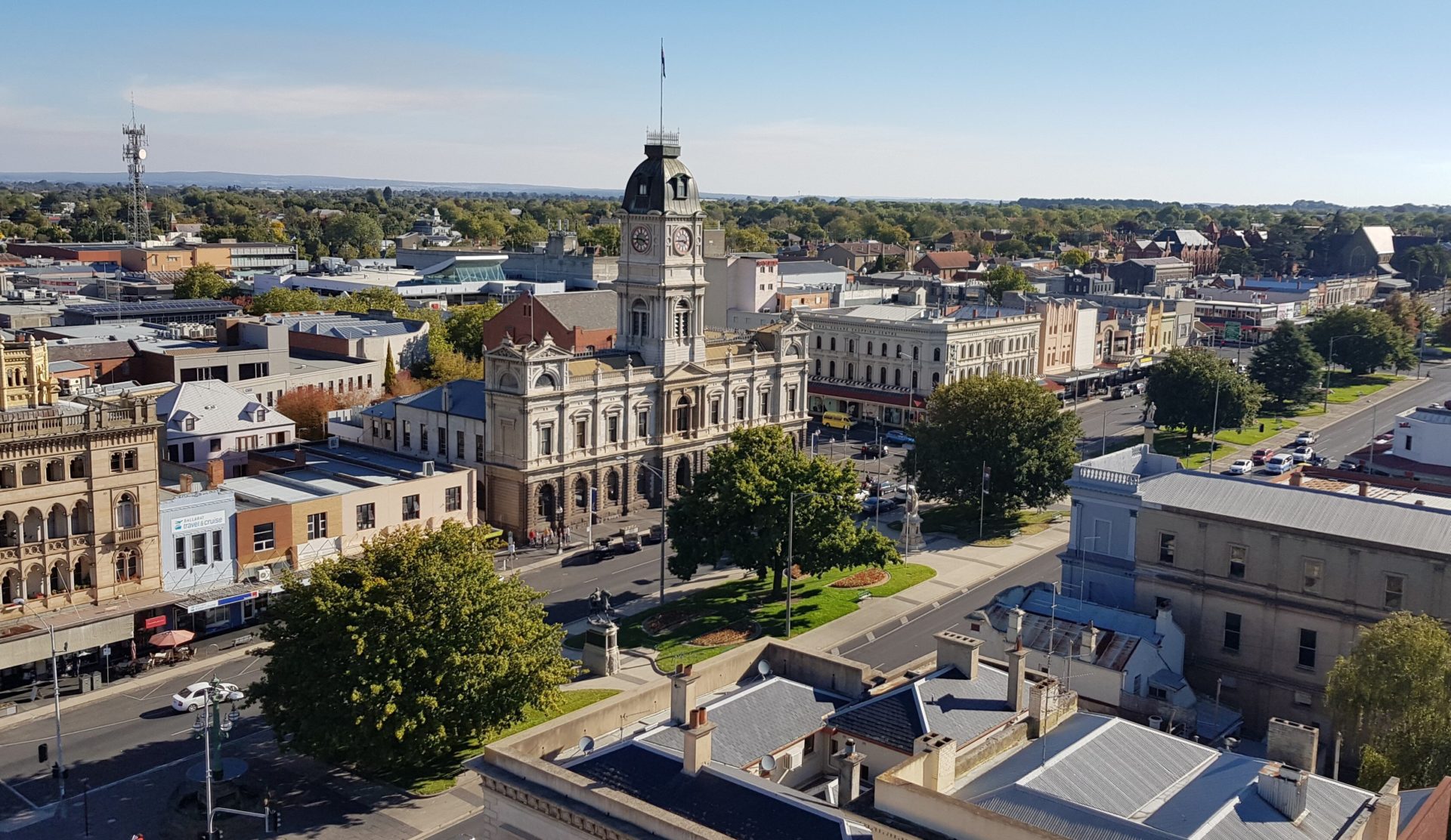 Currently 11.9% of dwellings in Ballarat have solar panels installed according to data from the Australian Photovoltaic Institute. This article provides independently verified facts and guidance on the costs and benefits of solar.
Turning sunshine into energy bill savings in Ballarat
Ballarat rooftops see an annual average around 3.7 hours of peak sunlight based on calculations on PVsyst software using Bureau of Meterology sun irradiance data. To calculate how much a typical solar system would generate you can multiple the kW rating of the system by 3.7 as per the below table. Note that each individual system will vary based on the tilt and orientation of the roof, and how much shading is present.
Compare quotes from up to 7 installers in your area now.
How to work out what system size is best for you?
All grid-connected Victoria residents may benefit from having a solar PV system installed in two ways:
– Reducing the amount of power you buy from the grid – By consuming solar power as it is generated ("self-consumption") you can reduce the size of your bill. To maximise this benefit you should switch as much power consumption (pool pumps, dishwasher, laundry, water heating) to run between 9am and 3pm if possible.
– Earning a Feed-in Tariff for surplus energy exported back to the grid – This surplus energy can be sold via your electricity retailer and will appear as a credit on your energy bill. Note that the mandatory minimum for feed-in-tariffs is 9.9c so you sell power at much lower rates than what you buy power at. Fora typical single-phase electrical connection in Ballarat, Powercor permits solar systems with a 5kW inverter and up to 6.6kW of solar panels can export energy.
So generally speaking its best not to oversize your system beyond 6.6kW unless you have large consumption during the daytime, plan to install a battery or aren't too concerned about your financial return and would simply like to be as self sufficient as possible.
Federal and State Government Solar Panel and Battery Rebates for Ballarat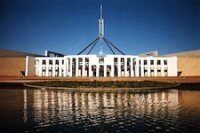 The next step in finding the best solar PV system deals in Ballarat is educate yourself about your eligibility for Federal and State incentive schemes. Victorian residents are eligible for both a Federal government 'rebate' and Victoria's Solar Incentive Scheme.
The amount of the Solar Rebate available to someone who has a solar PV system installed is based on the number of sun-hours that the installation location can be expected to receive. Under the Federal Government's Solar Credit Scheme, households are granted Renwable Energy Certificates (RECs, also known as Small-scale Technology Certificates or STCs). How many STCs are created per project depends on location and system size.
* Estimates taken from Greenbank on 30 March 2020 – it is a live market so prices are always fluctuating
Solar Victoria is the body the state government has setup manage the delivery of the Victorian Government's Solar Home Program – which offers an additional rebate to the federal program to eligible households. If eligible, your rebate could be as high as $1,888 for solar panels and $4,838 for solar batteries. This rebate is in addition to the federal solar rebate, taking eligible Victorians into a 'no brainer' decision to go solar.
Solar Power in Ballarat – So how much will it cost?
Solar Choice has been tracking price trends in Australia's capital cities since 2012 in our monthly Solar PV Price Index. The chart below tracks average solar system prices in Australia from August 2012 to 2020. We don't publish average pricing for Ballarat specifically, but the average costs in Melbourne are fairly similar and most Melbourne-based installers will install in Ballarat. (Note that all prices are in dollars-per-watt ($/W) format to make it easy to compare pricing across system sizes.)
Based on a May 2020 data, a common 6kW Solar PV system would cost $5,350 including GST and the federal rebate (but excluding the Solar Victoria rebate).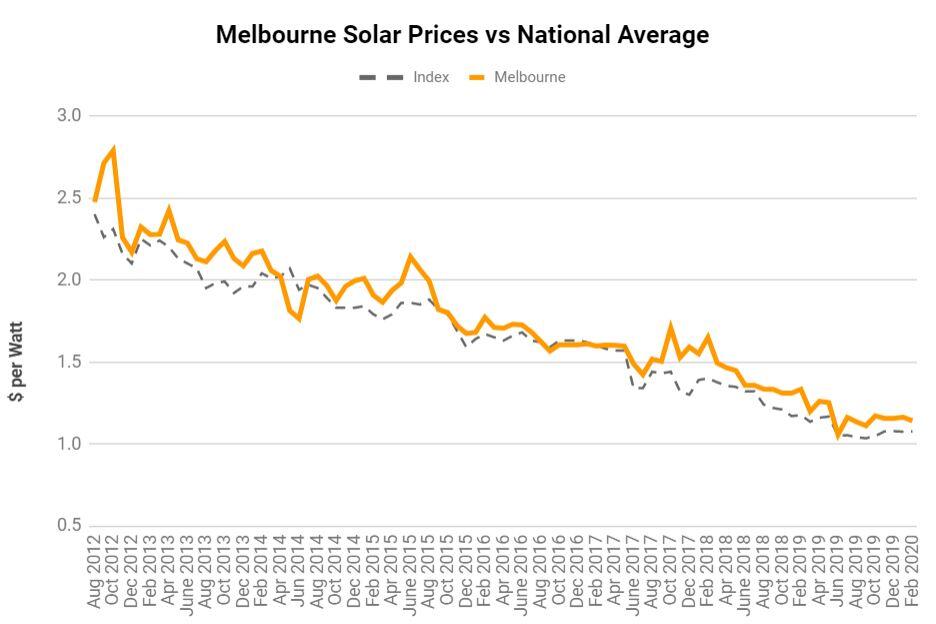 Workout how much you can save on your bills and the payback period or ROI for your system using the Solar Choice Payback Calculator!

Finding the best solar installer in Ballarat
Solar Choice has spent the last 12 years refining a curated list of Australia's top performing installers. We pre-vet installers based on the qualifications required in Victoria and ask each customer for feedback post-install. Our online solar quote comparisons can be accessed online for free and gives you a detailed understanding of each solar installers offerings before you can discuss the details directly with them.
Compare quotes from up to 7 pre-vetted installers in Ballarat now.
Since 2008 our knowledge and sophisticated software has allowed over 300,000 Australian households and businesses to make a well-informed choice on their solar & battery installer.
© 2012 Solar Choice Pty Ltd 

Latest posts by James Martin II
(see all)