Sunshine can deliver plenty of solar power in Mandurah, WA
Mandurah is, like much of Australia, a place blessed with ample sunshine and receives on average 4.3 peak sun hours per day according to 25 years of Bureau of Meteorology data. That means a 1kW solar system will deliver 4.3kWh of energy on average per day to your home or business. This figure is seasonally affected and will be higher in summer months and lower in winter months.
Solar Panels Mandurah Daily Output 
Solar system size (kilowatts)

Avg daily system output (kilowatt-hours)
3kW
12.9 kWh
5kW
21.5 kWh
7kW
30.1 kWh
10kW
43.0 kWh
Compare quotes from up to 7 installers in Mandurah
Solar output translates to power bill savings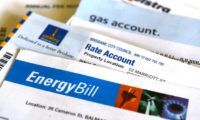 There are two ways that solar power can help households and businesses to save energy on their electricity bills:
Solar self-consumption: Using the solar energy directly, as it is generated, to reduce the amount of energy you purchase from the grid (i.e. on your Synergy bill). This is the main way in which solar power can save you money in Mandurah.
Solar feed-in tariffs: The rate that you are paid for any 'excess' solar energy that you send into the grid. The going rate in Western Australia is 8c/kWh, so you'll see an 8c credit on your bill for each unit that you 'export'.
There is a big difference between the feed-in rate (3-8c/kWh) and the price you pay for electricity from the grid (on average ~27c/kWh), which means that your solar energy is worth much more to you if you use it yourself than if you sell it back to the grid. This means it is important to accurately size your solar PV system to match your power bill if your aim is to maximise your financial return.
Use the Solar Choice Payback calculator to work out which system size will save you the most money
Solar rebates offered for installs in Mandurah, WA
Under the federal government's Renewable Energy Target scheme, households and businesses installing systems up to 100kW are eligible to receive what is in effect an up front 'discount' off the cost of installing a system. The exact amount of this discount depends on a number of factors (including the system location, system size and certificate price), but the beauty of the program is that you don't have to claim the incentive for yourself – it is passed through to you by the company that sells you your system, so all you have to do is compare prices.
To give you an idea, in Mandurah this discount typically covers over 30% of the up-front cost – or about $2,670-$3,380 for a 5kW solar panel system.
Find out more about the federal Small-scale Technology Certificate (STC) solar rebate scheme.
Solar rebates offered for installs in Mandurah, WA
One Solar Choice's objectives is to help bring transparency to the solar market in Australia. Along with our instant online solar comparison tool, Solar Choice also monthly updates on average solar PV system prices for all of Australia's major cities in our Solar PV Price Index.
Although the index does not explicitly include Mandurah, generally speaking, the prices on offer there will be comparable to those on offer in Perth which you can see in the below graph.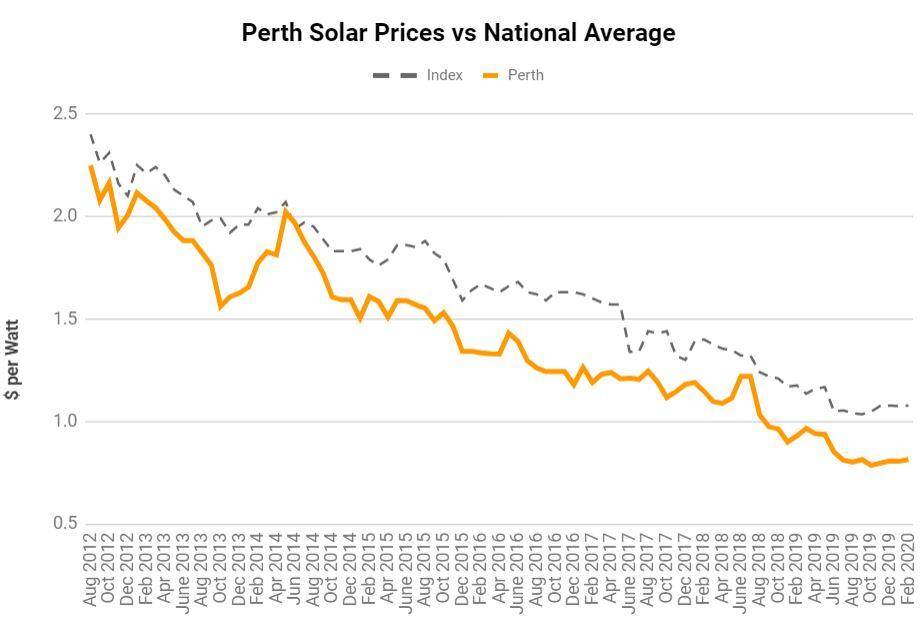 What about Solar with Battery Storage?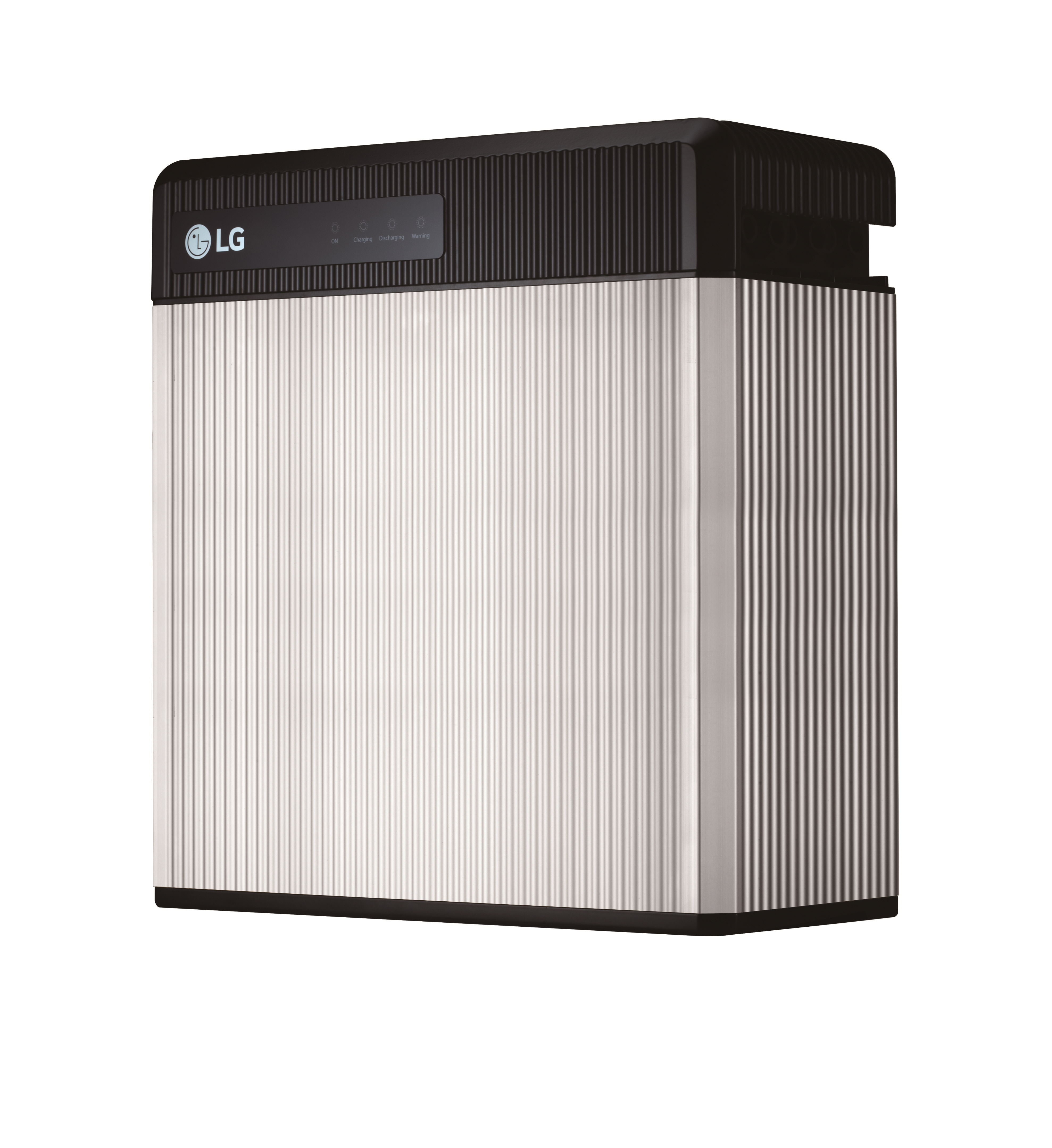 Battery storage is a hot topic in Australia, and Western Australia seems to be well ahead of the curve compared to other capital cities in terms of the financial viability of solar batteries, second behind only South Australia – where grid electricity prices are even higher.
According to our own recent analysis, the average payback period for a solar+battery system in Perth is just over 7 years which will provide a similar outcome to installing a battery in Mandurah. To look at your own specific circumstances you can use our detailed solar + battery payback calculator.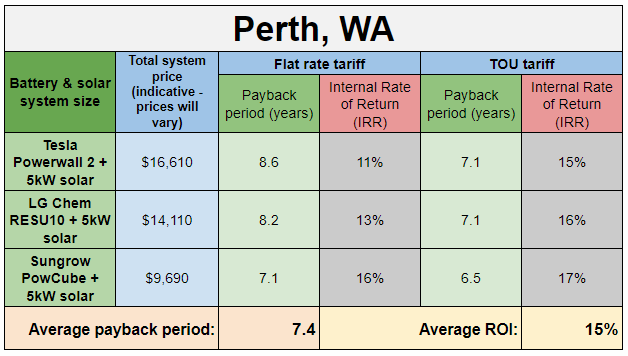 Find the best solar panel deals in Mandurah
Solar Choice's job is to help its customers find the best deals on solar PV systems–wherever they are in the country.
For residential solar customers, Solar Choice offers free, impartial advice and Solar Quote Comparisons. We have a network of over 120 solar PV installers across Australia–including Albany, Perth, and Bunbury–putting us in a great position to make sure that our customers make a well-informed decision about going solar. Get in touch with us today by filling out the form to the right of this page, or call us on 1300 78 72 73.
For commercial clients, Solar Choice runs tenders for medium to large-scale solar projects. In Western Australia, we have worked with such clients as East Pilbara Shire and Newman Airport. To commence a dialogue with us about your project, fill out the Solar Quote Comparison form to the right (click the 'Commercial' tab)
Compare quotes from up to 7 installers in Mandurah
© 2013 Solar Choice Pty Ltd 
(Top image by Nachoman-au via Wikipedia)

Latest posts by Jeff Sykes
(see all)