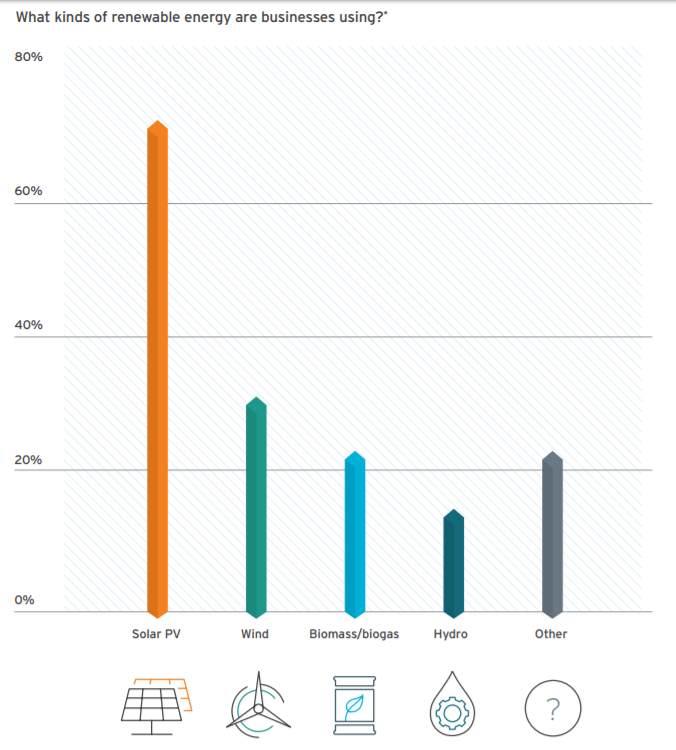 A new report from the Australian Renewable Energy Agency has found that less that half of Australian businesses actually source any renewable energy at all, and if they do, it supplies less than 10 per cent of the user.
According to the same ARENA report, the top reason cited by Australian business for using more renewables was that it costs less. The top reason cited by Australian business for not using renewables was that it costs more.
As ARENA CEO Ivor Frischknecht has noted, both propositions cannot be right. It is pretty obvious now that the right answer is that renewables cost less, but ignorance is hurting business, as well as Australia's policy debate.
The ARENA study cites the knowledge barrier for the lack of engagement with renewable energy, and cites a Harvard Business Review article that says the mistake lies in business treating energy as a cost that needs to be managed, rather than an opportunity.
"[It's] preventing them from making rational long-term investment decisions in the best interests of both shareholders and customers," the ARENA report says.
"If they stand on the sidelines for too long they risk falling behind their competitors, both locally and internationally, in terms of saving on energy costs, reaching sustainability targets and meeting changing customer expectations."
Compare Solar & Battery Quotes
© 2017 Solar Choice Pty Ltd

Latest posts by Giles Parkinson
(see all)