Australia is well established as a global leader in the penetration of rooftop solar, but its record for large scale solar is not as impressive.
The amount of utility scale solar worldwide jumped 50 per cent in 2013 to a total of 21GW – mostly due to a number of big new projects coming online in the US, China and India.
US and China, in the last year, overtook Germany to take the top two spots in terms of accumulated capacity. India is catching up with Spain and will surely overtake it this year, and then follow three European countries – Italy, France and even the UK.
Australia, however, lags in 34th spot, just ahead of Guam but four places behind Mauritania. It has installed just 10MW of large scale solar to date – a 10MW solar PV farm in Western Australia.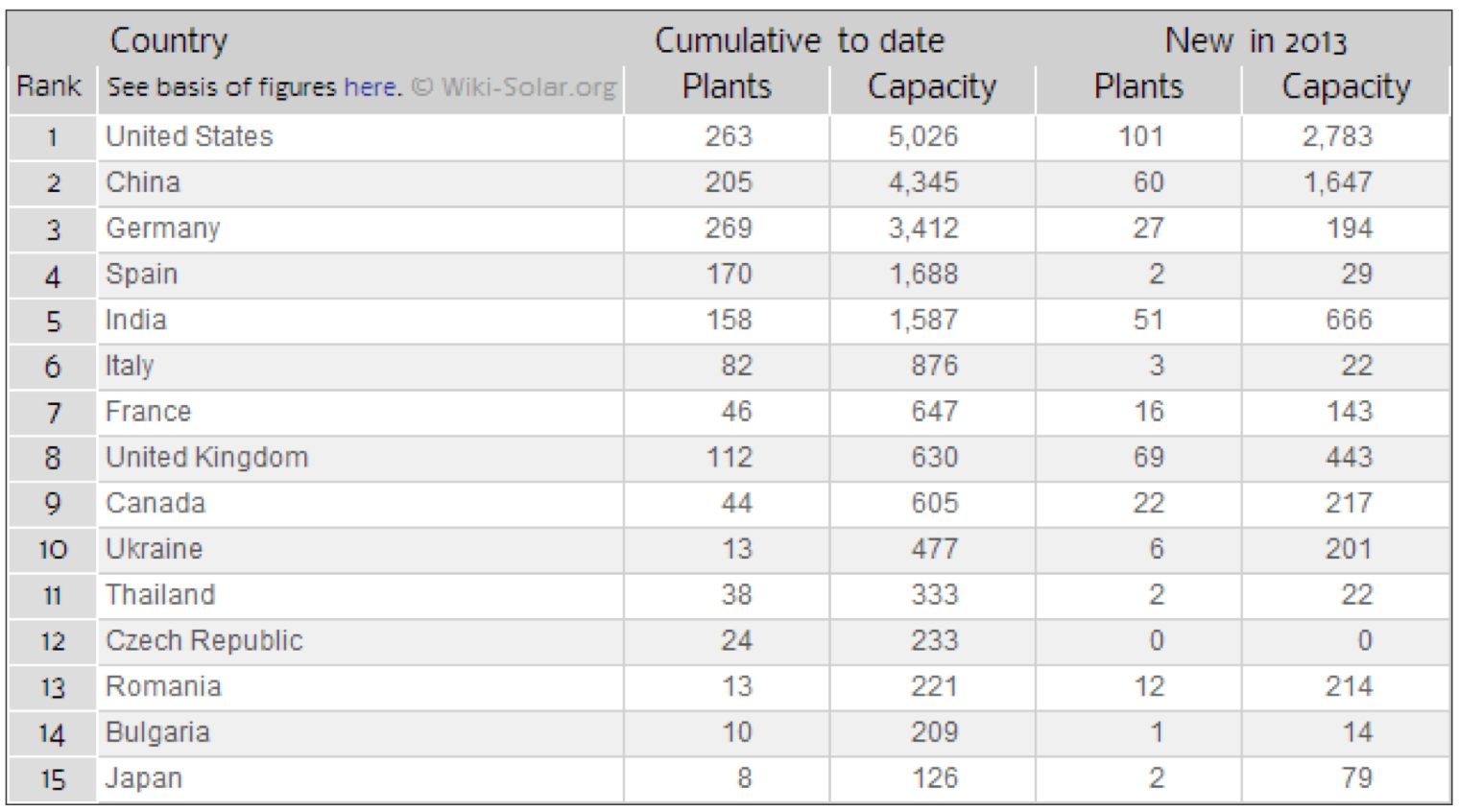 Click image to enlarge
Even the completion of three other solar PV plants totaling 40MW in the ACT, and the 150MW solar PV facility to be built in Nyngan and Broken Hill, will not take Australia into the top 10.
Still there are a number of large projects in the pipeline waiting planning approval, policy certainty, and then financing. Only then might Australia push its way into the top 10 – where many people think it should be, given its huge solar resources.
© 2014 Solar Choice Pty Ltd

Latest posts by Giles Parkinson
(see all)