Magellan Power's RES1 and RES3 are some of the first of the growing number of residential energy storage devices currently available in Australia. Solar Choice recently caught up with Magellan Power to ask a few questions about the company's products and background, with the aim of helping our customers (and installers) get a better understanding of what the company offers and its approach to meeting the needs of this rapidly growing market.
About Magellan Power & its products
Q. What spurred Magellan to get into the energy storage market?
Magellan's expertise is in the field of power conversion and back-up power and have been manufacturing this type of equipment for the past 24 years.
With the advances in Lithium batteries, we decided 7 years ago to look into it's suitability as a cyclic battery to store grid power.
We saw that this was a good time to leverage our experience and know-how in power converters in battery technology to create energy storage.
Since 2009 we have been designing and manufacturing energy storage for various applications for Australian electricity utilities.
Q. What is Magellan's history in power electronics? The solar industry? Energy storage?
The founder of Magellan Masoud Abshar has a Masters Degree in Power Electronics, and when he moved to Australia from the UK in 1988, he was disappointed at the lack of Australian manufacturers in the field of power electronics, so he decided to created his own Australian manufacturing company – hence Magellan Power was born in 1991.
Right from the beginning our aim was not just manufacturing, it was to establish technology and know-how in the country too. It's this philosophy that's given us the ability to be a leader in the field of renewable energy and energy storage.
Q. What kinds households do you imagine would get the most out of the RES1/RES3? 
All households can benefit from this, as the problem with solar is that it is reliant on the weather. So anyone with solar can benefit from using the RES1 and RES3 as they are able to store it and use it when the sun isn't shining.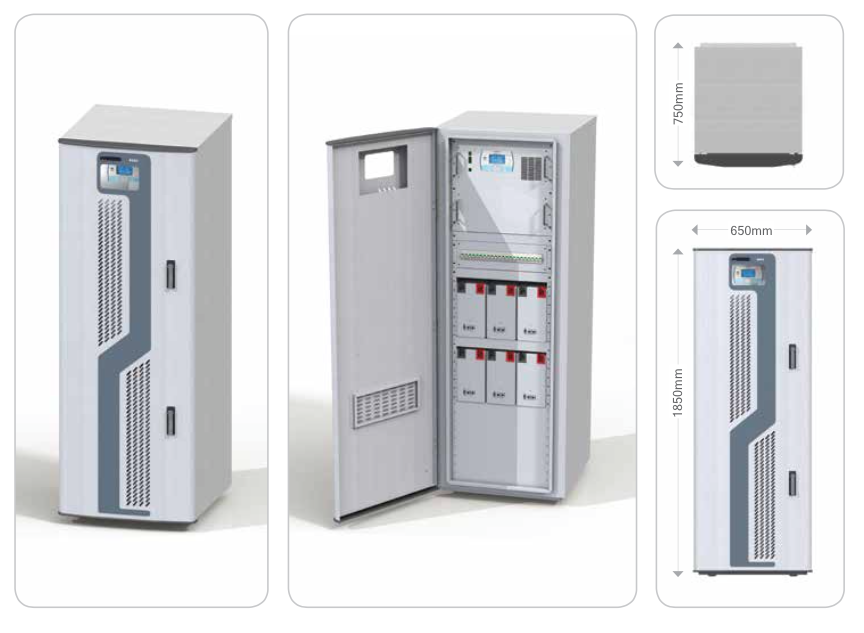 Magellan Power's RES1 energy storage unit
Q. Where do the RES1/RES3 site on the price and quality spectrum?
Magellan has forged a solid reputation for building tough, rugged, reliable equipment, suitable for use in the hot, dusty conditions of Australia. The RES1 and RES3 are no different in quality, and are designed to give a long, reliable life. As the IP [intellectual property] of all of our products belong to the company, and selective manufacturing is carried out in Australia, our prices are possibly the most competitive in the country, and more as the Aussie dollar value falls. This is the beauty of having knowledge-based manufacturing.
Q. Anything else you'd like to add?
RES1 and RES1 are only the Residential side of Energy Storage, Magellan also manufactures commercial and utility scale energy storage, which find applications in remote communities, mining infrastructure and transport. At the time where jobs are being lost and our dollar is rapidly losing value (due to a commodity based economy) we are proud to be creating smart jobs and adding value to the economy.
General info about batteries & energy storage
Q. What features and certifications should a household look for in an energy storage system?
Certifications:
AS3100 (electrical safety testing of equipment), AS3000 (electrical safety of installation)
AS4777 grid connection compliance of inverter
Battery safety e.g. UN38.3 or UL1642
Features:
The ability to follow the household load power, that is store the excess solar energy when PV is greater than household load, and supply it back when the household load power is greater than solar what the solar power can provide
A big enough battery to store the excess daytime solar energy (generally, PV generates 5kWh [kilowatt-hour] per kW [kilowatt] of panels)
Remote battery health monitoring via web portal
A battery servicing arrangement with equipment provider
UPS [uninterruptible power supply] capability for operating the house without a utility connection (i.e. when there is a grid blackout)
Ability to operate in a garage environment, i.e. IP [ingress protection] rating of > 41 (don't install the batteries in an indoor space).
Q. What is the case for staying grid-connected versus going 'off the grid' for the average household?
The grid is essential and should not be discarded entirely, as it provides back-up and security for your power. Renewable energy is inconsistent in nature so it's good to make the use of both – they can complement each other.
Q. What parts of the country do you see energy storage taking off first? Where is there the most potential for rapid growth?
Since we have been promoting our energy storage equipment we have been receiving enquiries from all over the country. However, if there's a place where rapid growth is more likely it would be South Australia as they are receiving good, strong support from their state government. Additionally, Adelaide has a newly introduced $5000 government subsidy for energy storage systems – one of the most generous in the country.
Read more about Magellan's RES1 & RES3
Read more about energy storage in Australia
Get updates about energy storage. Fill out the form below.
Based on the success of our Solar Quote Comparisons, which we have provided for the Australian market since 2008, Solar Choice is currently in the process of developing an online comparison platform for energy storage solutions – for retrofit and brand new installations. If you'd like to be informed when this new service goes live, please enter your details into the form below and we will be in touch.

© 2015 Solar Choice Pty Ltd