The recent launch of Tesla Energy and the Powerwall lithium battery banks have triggered much excitement in the energy industry. The news has renewable energy supporters optimistic about a speedy transition towards a low carbon economy.
The company has release three separate units: (i) a 7kWh daily-use unit ideally partnered with solar PV systems; (ii) a 10kWh back-up storage unit for intermittent/emergency use; and (ii) a 100kWh 'infinitely scalable' Powerpack unit to form the basis of Tesla's vision for large battery banks  – megawatt-hour to gigawatt-hour storage capacities – in commercial and utility‑scale applications.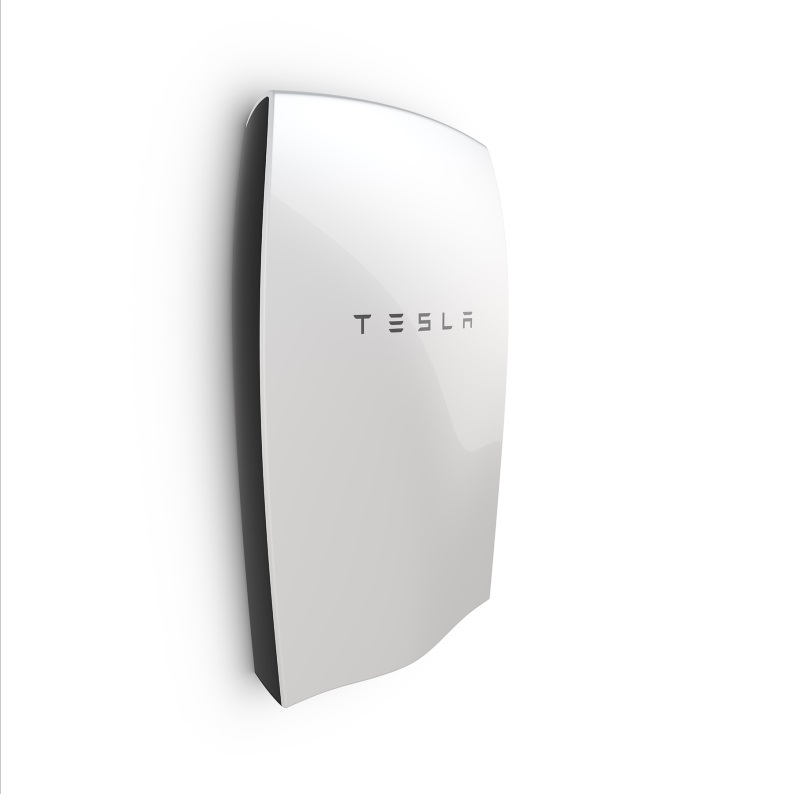 The wall-mounted Powerwall units have been designed with aesthetics in mind. They are rated for both indoor and outdoor use. [Image Source: Tesla Motors]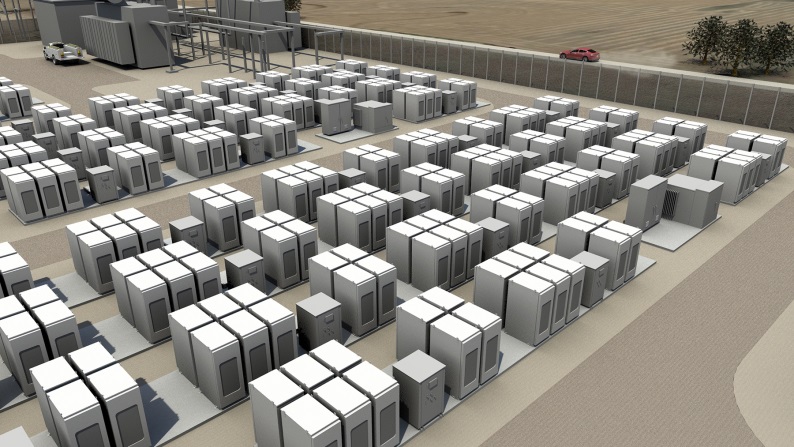 Powerpack units are intended for large battery storage configurations, combining together to generate storage capacities of any size. [Image Source: Tesla Motors]
The Tesla battery units obviously have their space in combination with renewables – solar in particular – but are also suited for other applications such as load shifting and providing primary operating reserves.
Low cost of storage set to drop even further
Powerwall units are being offered at a wholesale price range of US$350–430 per kWh of storage capacity – the exact price of the Powerpack units has yet to be publicly released. This price point is already considerably lower than other Li ion battery storage options out there right now for PV energy storage. What is even more promising is that the first midyear shipments won't be made at the currently-under-construction Nevada gigafactory.
As the massive factory ramps up to full capacity over the next few years – to an annual battery pack production capacity of 50GWh – the price of battery storage is expected to drop dramatically, not only for Tesla units but also for other battery technologies which may have developed by that time. As Elon Musk clearly stated in his keynote speech, Tesla does not intend on being the lone player in the lithium battery field and remains committed to its open-source policy with technical patents. A recent solar energy report from Deutsche Bank projects up to a 20–30% price drop for best-in-class batteries in the years to come.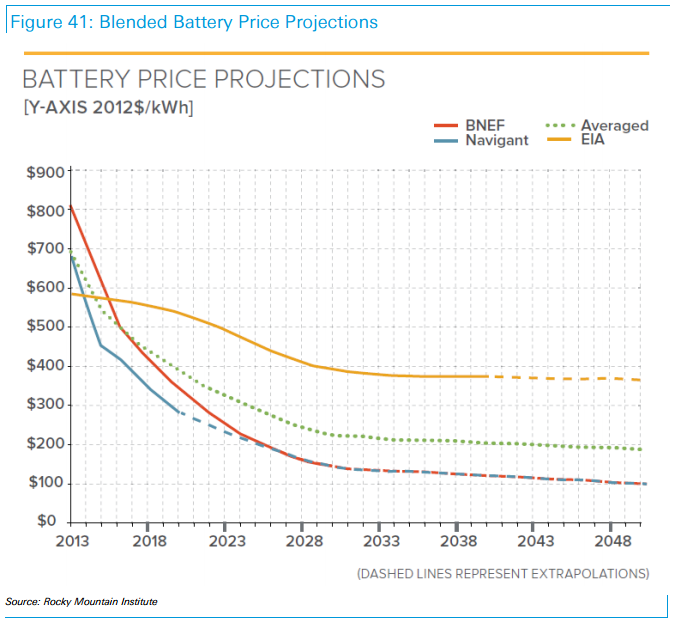 PV battery cost projections from 'Crossing the Chasm – Solar Grid Parity in a Low Oil Price Era' [Image Source: Deutsche Bank]
Performance over cycling life
As some observers have correctly pointed out, there are still some questions surrounding the exact lifetime of the Powerwall and Powerpack batteries. The units are offered with a 10 year warranty but some lifetime performance characteristics – specifically the battery capacity as a function of charging and discharging cycles – have not been released, making projections for the exact levelised cost of energy (LCOE) difficult. If the Tesla Model S batteries are anything to go by, they will have to improve on a figure of 500 full discharge cycles to last the entire warranty period without replacement. There is, however, every chance that Tesla has engineered battery chemistries to suit the 10kWh back-up and 7kWh daily-cycling units for their particular applications and consumers can still bank on the 10 year guarantee.
Top Image Credit: Tesla Motors
© 2015 Solar Choice Pty Ltd

Latest posts by John Rodriguez
(see all)