Solar advocacy group Solar Citizens have launched their Solar Scorecard tool for the 2016 election. The Solar Scorecard allows anyone to find out how the candidates in their local electorate stand on solar simply by entering their post code. It also give users insight into how much solar is installed around them – and how much their neighbours are saving thanks to the energy produced by their systems. Once a user receives their results, they can also send a message to their local MP and candidates about their support for solar.
The Solar Citizens have surveyed all of the parties with candidates in the upcoming election with a set of questions whose intent was to shed light on their support for solar – and ranked them accordingly. The Scorecard results are based on the responses they received.
The results of the upcoming double dissolution election will mean a lot for the future of solar power in Australia, with both Labor and the Greens promising more aggressive renewable energy targets than what is now in place (20% renewables by 2020), and a more supportive position on the Australian Renewable Energy Agency (ARENA) and the Clean Energy Finance Corporation (CEFC). Under the current government, on the other hand, support for solar is unlikely to be scaled up.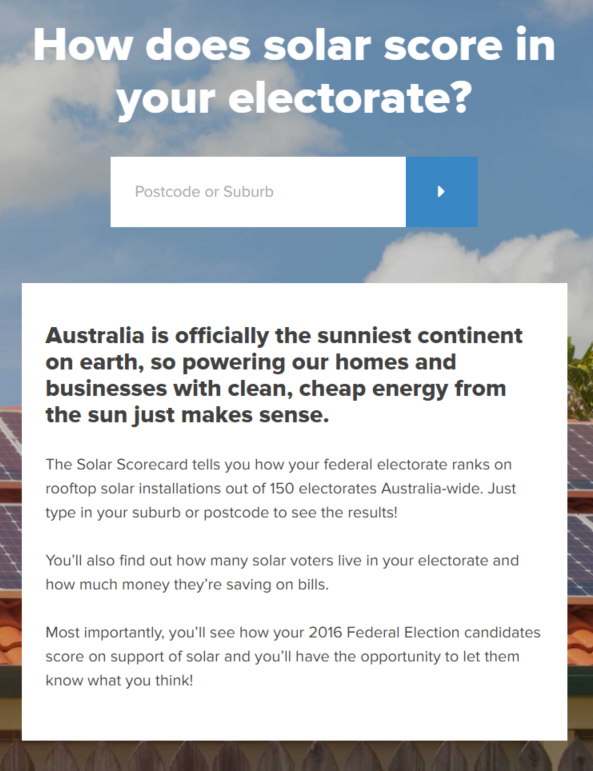 How does solar score in your electorate? Find out by clicking on the image above and entering your post code.
With over 1.5 million solar households across the country and about twice as many solar voters across all party allegiances, Solar Citizens note that 'solar votes' could potentially sway the election – particularly in marginal electorates where their numbers are greater than the number of votes needed to swing the seat. As the Solar Citizens' analysis shows, 7 of the 10 electorates with the highest proportion of solar homes are held by the Coalition.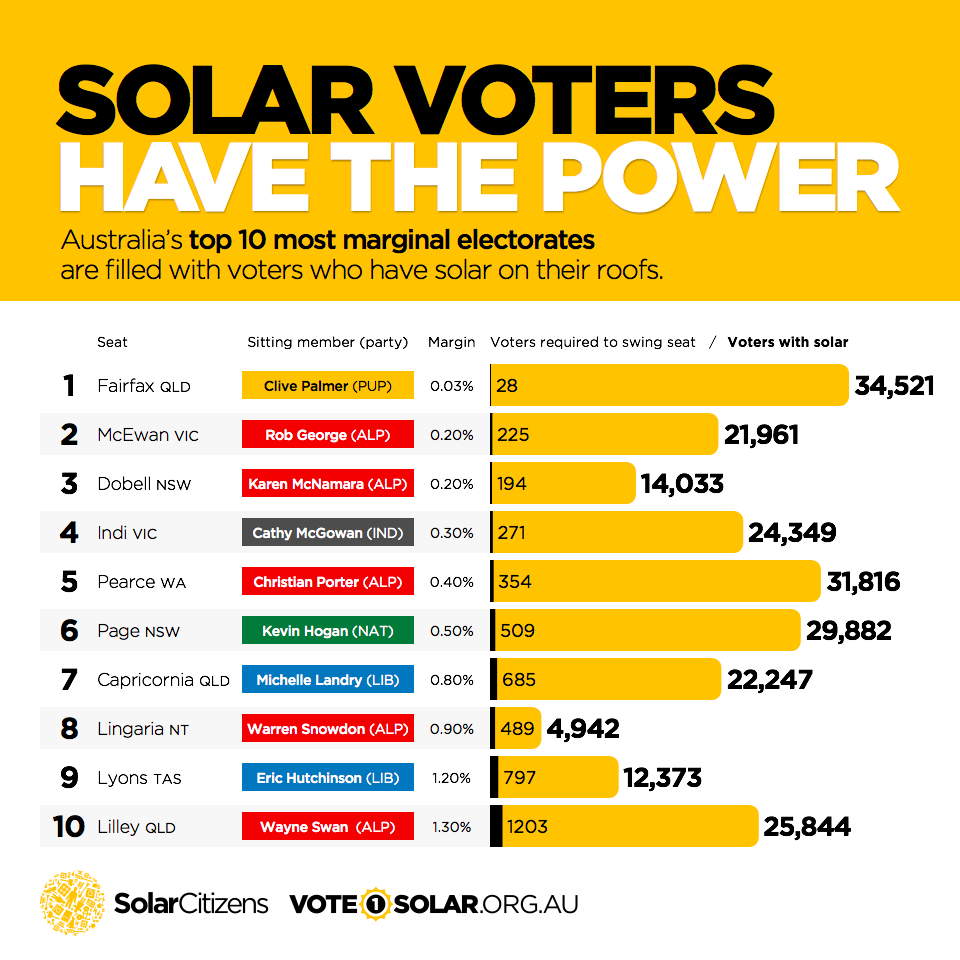 An infographic from the Solar Citizens showing the top 10 marginal electorates and the number of 'solar voters'.
We took a look at the results for Solar Choice's electorate of Warringah (which happens to be the home turf for none other than Hon. Tony Abbott MP). The results are below:

Solar statistics for Warringah, Solar Choice and Tony Abbott's local electorate. Warringah ranks #142 out of 150 for solar performance. (Click to enlarge. Screenshot via Solar Citizens' Solar Scorecard.)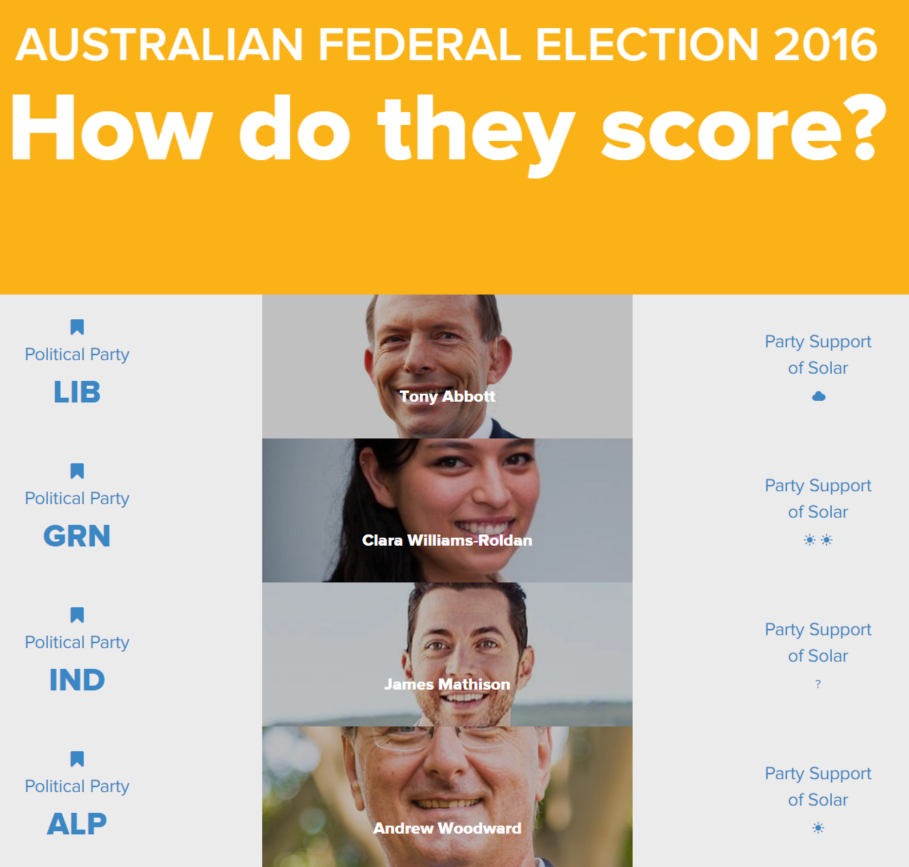 Solar Citizens' ranking of candidates' solar-friendliness. (Click to enlarge. Screenshot via Solar Citizens' Solar Scorecard.)
© 2016 Solar Choice Pty Ltd