ASX-listed mining group Australian Vanadium has firmed up plans to target Australia's energy storage market via its vanadium redox flow battery offshoot, VSUN Energy, and catch the wave of home solar and storage.
In a media release, the company said it was looking to offer home battery systems – most likely starting with a base model of 15kWh in size – to the Australian market, and was "very well advanced" in negotiations with a number of international manufacturers.
The company also said it had ended its exclusive dealership agreement with German vanadium flow battery maker, Gildemeister, on the basis it was too restrictive to VSUN Energy's growth plans. 0It will, however, continue to market the company's CellCube battery stacks, on a non-exclusive basis.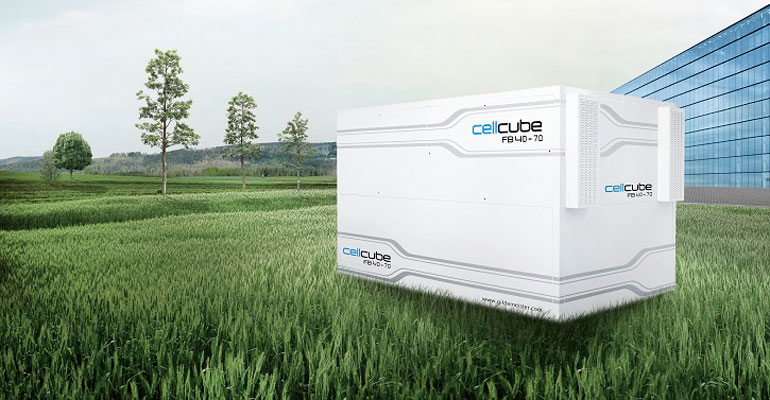 VSUN is also working on meeting certain technical "tick the box" inverter compatibility requirements, necessary to the introduction of domestic-scale VRB into the the Australian market.In an interview with RenewEconomy, Australian Vanadium managing director Vincent Algar said he was excited about the technology's prospects in Australia, despite differences in cost, and a residential market already crowded with competitive lithium-ion options.
Currently, a 15kWh VRB system sits somewhere at the $25,000 mark, he said, but – as has happened with lithium-ion – VRB is expected to start to come down the cost curve as the money and focus of the clean tech sector turns more and more towards innovative stationery storage solutions.
"What we are absolutely trying to do is bring down the price, to compare with lithium-ion," Aglar said. "We know that the pricing will be slightly higher initially, but we're comfortable," he said. "It's a bit of a trade off… between much longer life battery; much lower degradation cycle.
"High cycle, multi-hour energy storage systems at the domestic and multi-residential level will have a part to play in the market."
VSUN says the base model 5kW/15kWh unit the company is considering would supply 5kW of power, with 15kWh of energy storage, providing 3 hours of power at constant load of 5kW."In typical Australian residential environments, this system will provide 4-8 hours of energy," the company says.