Solar Choice Commercial has brokered a 100kW rooftop solar system for the Wangi District Workers Club on Lake Macquarie, just south of Newcastle, NSW. One of the club's building committee members approached Solar Choice after having already received two offers from outside the Solar Choice network.
Solar Choice initially brokered a Quote Comparison consisting of 7x options for 100kW systems. The client selected two of these to visit the site measure up. The Solar Choice team then went on to facilitate the winning bid and remained on call until completion in order to facilitate a smooth delivery of the project.
The selected installer adeptly managed tricky planning approval and heritage-related matters, along the way fostering excellent relations with the client.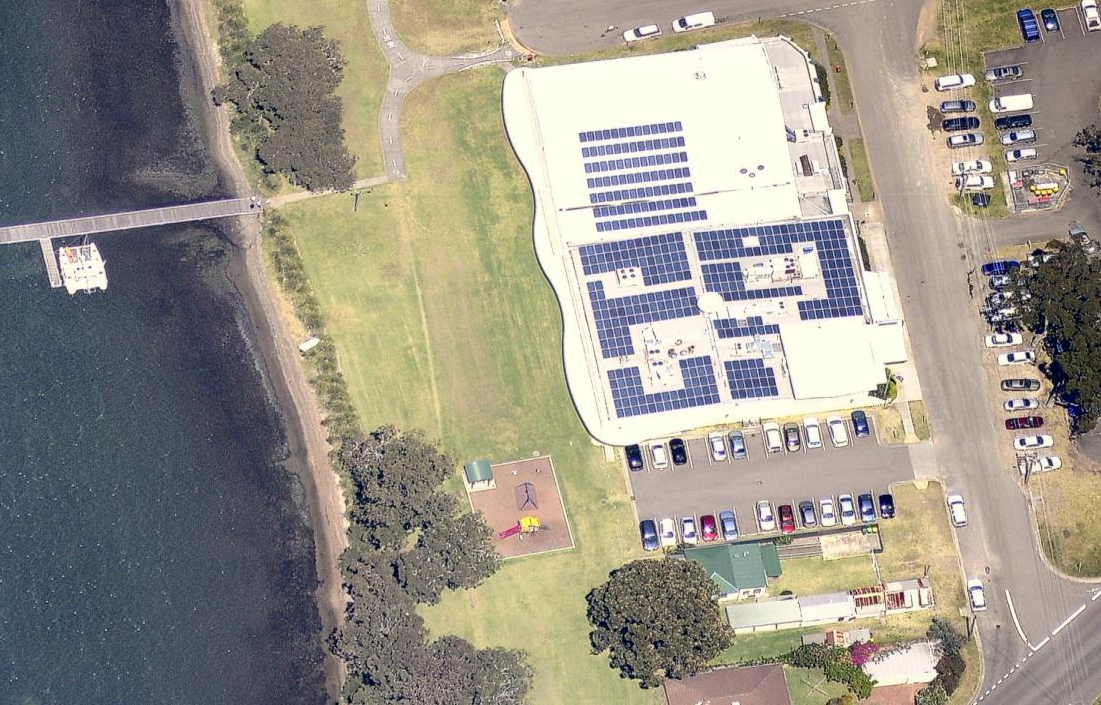 Aerial view of the Wangi Workers Club with solar array installed.
Since 2008, the Solar Choice Commercial team has brokered dozens of deals for clubs like the Wangi District Workers Club. A list of some notable club installations can be found here.
Aside from clubs, Solar Choice has managed the tenders for thousands of businesses, government agencies and not-for-profits around Australia. If your business or organisation is considering going solar, request a Quote Comparison today to learn about how we can help, or contact us using the details below:
Phone: 1300 78 72 73
Email: angus@solarchoice.net.au
Top image via Wangi District Workers Club
© 2014 Solar Choice Pty Ltd