Solar Choice and Clubs' Sustainable Futures NSW have teamed up to introduce the Solar in Clubs Program. Working alongside Clubs' Sustainable Futures, Solar Choice aims to help the growing number of Clubs interested in going solar find the best value solar PV deal through a group purchase scheme. 
Solar in Clubs Program
The Solar in Clubs Program is an initiative of Solar Choice and Clubs' Sustainable Futures in response to the growing number of Clubs who are interested in installing a solar power system. Solar Choice works with the Club to analyse their energy usage and available roof space find the best system for the Club's needs. After the initial desktop feasibility study Solar Choice puts the project out to specially selected installers from our large and competitive network.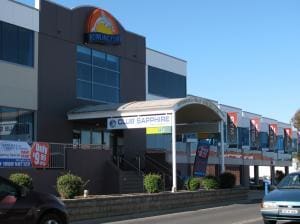 The installation of a solar PV system will help Clubs take control of their increased electricity costs, as a result of growing network charges and the introduction of the Carbon Price. The program has been designed to provide Clubs with an opportunity to benefit from 'collective purchasing', using the combined size of the Clubs network to group a number of projects in to a larger tender to the solar market. The benefits of 'collective purchasing' have been welcomed by Clubs' Sustainable Futures as well as some significant players in the Solar sector including established manufacturer Suntech:
"Suntech Power Australia recognises that the combined buying power of many NSW Clubs proceeding together allows substantial price savings on our industry leading modules.

 The bulk tender process currently being managed by Solar Choice and decided on by Clubs Sustainable Futures, allows excellent economies of scale so that Suntech can pass on to participating installers offering our panels a substantially better price per Watt than would otherwise be the case."
First Round outcomes
Solar Choice developed a desk top feasibility study for each of the interested Clubs with a number of clubs proceeding forward to the bulk tender stage. The size of systems proposed in the first round ranged from 50-100kW, with a combined total of over 600kW being installed in Clubs across NSW. The Managing Director from one of the installers involved with the tender bid highlighted the fantastic opportunity the Program offers to NSW Clubs:
"… as a result of the aggregation of purchasers by Solar Choice for the Solar in Clubs Round 1 tender, we provided the lowest cost commercial solar PV system pricing we have ever offered. The aggregation of clubs […] has enabled us to realise economies of scale for this project and, the competitive nature of the tender process […] ensured that we offered the very best price possible for the high quality systems, engineering and installation services that we have offered."
Another one of the installers involved again highlighted how the combined purchasing power of NSW Clubs allowed then to streamline their approach and pass savings onto the Clubs involved:
"(Installer B) congratulates the NSW Clubs that have combined their buying power to procure Solar Installations at pricing that what we believe to be significantly beneficial as compared to standard market rates. If approached directly we would not be in a position to offer pricing as attractive as we have. By forming a buying group, the clubs have enabled us to streamline our sales, engineering and procurement processes and pass on those savings to the group. It has also given us significant advantage with our suppliers in order to achieve the best possible pricing and support. We look forward to working with these forward thinking Clubs in helping them reduce both their electricity costs and environmental footprint." 
NSW Clubs installing a 50KW system can expect to produce approximately 200 kWh of solar power, with a 100kW system Clubs approximately 400 kWh of clean energy per day, find our more in our article 'How much energy will my Solar cells produce'. The first round installations will produce a daily average over 2,400 kWh of clean energy and save over 1,300kg of CO2 per from entering the atmosphere per day.
Second Round- now open
Solar Choice and Clubs' Sustainable Futures recently invited applications for the Second Round of the Solar in Clubs Program and a number of Clubs have already expressed their interest. In the second round the next has been set wider with the system sizes ranging from 30-100kW.
How to get involved
For those Clubs looking to take part in the Solar in Clubs Program please Solar Choice on 1300 78 72 73.
Request a free solar business case and compare leading commercial installers
Since 2008 Solar Choice has consulted with over 3,000 businesses around Australia and helped develop over 800MW solar commercial and solar farm projects.

Latest posts by Rebecca Boyle
(see all)