Solar Choice Commercial and its unique Tender Management Platform are leading the way in the commercial sector of Australia's solar PV market, with more installations in the 40 kilowatt (kW) or higher range than any other single company, according to data published by solar PV market consultancy SunWiz. Of the approximately 170x 40kW+ installations currently included in SunWiz's list, Solar Choice has developed or brokered nearly 10%–more than twice as many as the next highest. Another 3 of Solar Choice's projects are to be added soon: A 50kW installation at the Grafton Library in Grafton, NSW, a 40kW installation for Complete Service Partners in Bathurst, NSW, and a 150kW array for Southern Cross Care in Broken Hill, NSW.
Solar PV technology has proven to be a popular choice among businesses looking to save energy on their daytime electricity bills, even after solar feed-in tariffs across the country have been slashed. The main reason is the falling cost of solar installations, which translates into favourable returns on investment and affordable electricity rates compared to electricity purchased from the grid.
Several of the Solar Choice-brokered projects in SunWiz's list were developed under the umbrella of the 'Solar in Clubs' project, an initiative of Solar Choice's that has enabled a number of clubs throughout NSW to make the transition to renewable energy and save money on power bills. A list of some of the Solar in Clubs projects (with photos) can be found here.
Solar Choice Commercial, the commercial wing of solar energy brokerage firm Solar Choice, has been managing tenders for medium- to large-scale solar PV projects across Australia since 2010. Some other noteworthy installations include a 100kW system for Newman Airport in Western Australia, a 100kW installation uniquely engineered for a government trust premises in North Ryde, Sydney and 120kW for the Mowanjum Aboriginal Corporation near Derby.
A regularly-updated list of Solar Choice Commercial's projects (with photos) including those smaller than 40kW can be found on the Commercial Tender Management page.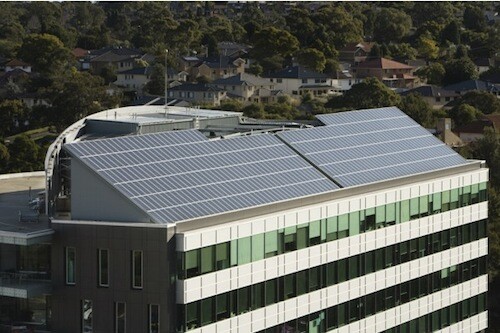 Government trust premises in North Ryde, Sydney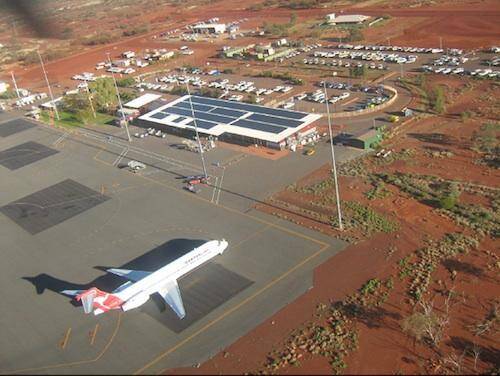 Newman Airport, WA
Top image: Club Sapphire, NSW
© 2014 Solar Choice Pty Ltd