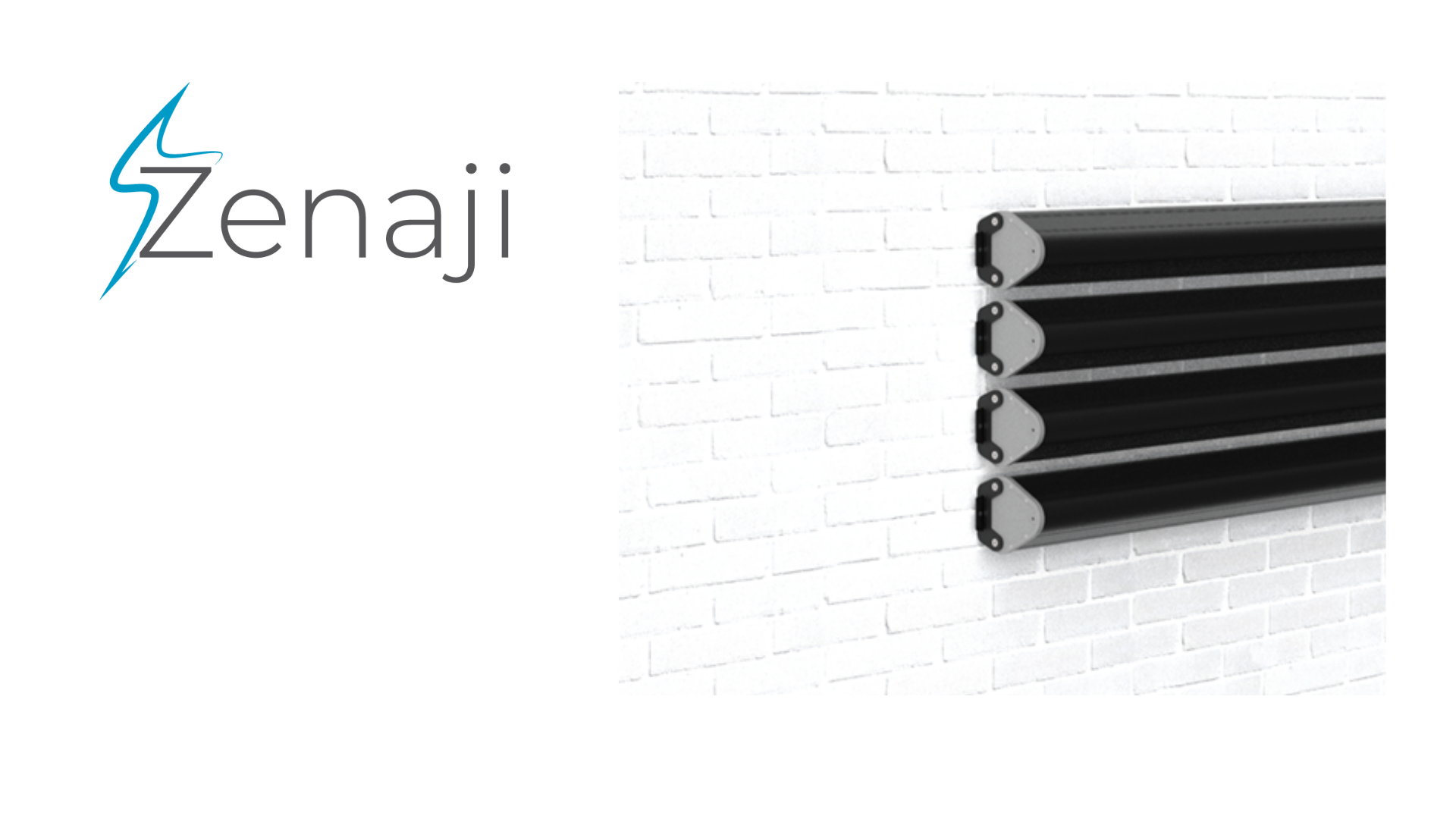 Background on Zenaji – Company History
Zenaji was formed in 2016 when a group of engineers joined together to find a superior solution to NMC and LIPO batteries. The downfall of these battery technologies is that they can't be deeply discharged and have a cycle life of around 3000 cycles before they fall below the 70% threshold. 
Their search led them to develop Lithium Titanate (LTO) batteries. They last longer, can be deeply discharged and have better temperature tolerance. Their development with improving this technology led to their flagship product, the Zenaji AEON battery solution with improved cycle life and battery capacity compared with earlier variants of this type.
The Zenaji AEON battery has won several awards over the years. Recently it has been approved by the Clean Energy Council and you can claim up to $4,174 off your purchase.
You can now buy the award-winning Zenaji AEON batteries through the Solar Victoria Battery Rebate, South Australian Home BESS Rebate and Northern Territory Schemes.
Zenaji has an extensive network of distributors throughout Australia. We've provided more details further in this article.
Basics of  Zenaji AEON Lithium Titanate Batteries
The Zenaji AEON battery has a nominal capacity of 1.93kWh based on lithium titanate technology based on information from their datasheet. With a Depth of Discharge (DoD) of 100% ensures that the full capacity of the battery is utilised and puts them ahead of their competitors.
At 36 kg it's a fairly portable battery module. Rated IP65, these batteries are clearly suitable for both indoors and outdoor installation. With an operating temperature range of -40 to 60 degrees celsius, they're designed to withstand the harshest conditions of the Australian environment. Although Zanaji recommends you operate the battery ideally between 5 to 35 degrees celsius. 
The Zenaji AEON is compatible with Victron, Goodwe, Sungrow, Schneider non-hybrid inverters brands. The recommended hybrid inverters are: Victron EasySolar / EasySolar II, Sungrow SH3K6 / SH4K6 / SH5K-20 / SH5K+ and Schneider XW / XW Pro series.
We reached out to Zenaji asking what the maximum number of batteries that can be hooked up in parallel. They have confirmed that technically an infinite number can be connected. Therefore this places the battery to be suitable for both residential and commercial solar applications.
Zenaji  Battery – Key Features
There are a number of features of the Zenaji battery worth mentioning:
High Cycle Life
The biggest selling feature is their long cycle life. The Zenaji AEON batteries are rated for 22,000 cycles due to being made from lithium titanate . This far exceeds lead acid batteries which are typically 300 cycles and lithium-ion batteries which can achieve up to 5000 cycles. This has enabled Zenaji to have the confidence to offer a 20 year warranty on their batteries, which is twice that of most manufacturers who typically offer a 10 year warranty.
100% Depth of Discharge
The Depth of Discharge (DoD) of the USB2000 is 100%. This positions it ahead with some of Zenaji's competitors, namely Sonnen (90% DoD and Alpha ESS (90% DoD).
DoD is an important factor to account for when making a buying decision for a solar battery. It's the percentage of the battery that has been discharged compared with it's stated capacity. The higher the DoD, the more available stored energy you can use, and hence greater potential you're gaining from it.
In relation to this, it's not recommended that people discharge their batteries fully as it shortens their lifespan as they have a limited number of charge/discharge cycles. This is why a manufacturer will state the DoD to give you an indication of how much you can discharge it. In saying that it's important to remember that there's a correlation between the cycle life and the DoD, i.e. the more often you discharge the battery to it's maximum DoD, the shorter its lifespan.
Aesthetic Design
With dimensions of 1635 x 155 x 145 mm (Height x Width x Depth) make the Zenaji AEON suitable for installing both inside or outside. They can be easily mounted either vertically or horizontally which enables flexibility in orientation. They come with mounting brackets.
How Much do Zenaji Batteries Cost?
We've reached out to Zenaji about the wholesale costs of their batteries and they replied with this information below:
| | |
| --- | --- |
| Zenaji AEON Battery | Wholesale Price ($AUD) |
| 1.93kWh (1 module) | $3,300 |
Compare quotes from up to 7 installers in your area now.
Australian Warranty Terms for Zenaji AEON Battery
As per Zenaji's warranty documentation, the length of warranty is 20 years following the initial installation date. This covers the following points:
(1)  It's free from defects for 20 years for the Aeon battery module (A48-40) following its initial installation date; and 
(2) The AEON battery module (A48-40) will have an energy capacity of 1.93kWh on its initial installation date at 25 degrees Celsius, and will retain at least 80 percent of its energy capacity during the life of the warranty period providing the total cycles of the battery does not exceed 22,000 cycles during the warranty period.
It's important to note that if the AEON fails to comply with the warranty, it's at Zenaji's will, at its sole discretion, either repair your battery or replace your battery with an equivalent product, or refund you the market price of an equivalent product at the time of the warranty claim. 
Warranty claims can be made by or on behalf of the end user who acquired and put the Zenaji battery into use for the first time. A subsequent owner of the Zenaji battery who provides proof of ownership may also be entitled to make Warranty claims. 
Zenaji recommends that you operate the battery at normal room temperature or slightly below (22 degrees celsius)  or the lifetime and cycle warranty will degrade and decline according to different tiers that they list on page 3 of their warranty documentation.
To make a claim you can contact your approved Zenaji installer. Here's a link to the list below:
https://zenaji.com/where-to-buy/
Alternatively you can make a claim directly with Zenaji if you can't contact an installer:
Email: info@zenaji.com 
Address: 2 Shearson Crescent, Mentone, Victoria, Australia 3194
Telephone number: Australia: +61 401 476 713
Review Zenaji's warranty document here.
Zenaji AEON Battery Specifications
Zenaji AEON Battery
Usable Capacity/Nominal Capacity
1.93kWh
Nominal Voltage
48.3V
Rated DC Charge/Discharge Power (25°C ± 5°C)
2415W continuous DC, 1835W pulsed DC
Operating Temperature
-40°C to 60°C (recommended 5°C to 35°C)
Cycle Life (1C, 25°C ± 5°C)
22,000
Depth of Discharge (DoD)
100%
Round Trip Efficiency (1C, 25°C ± 5°C)
96%
Indoor/Outdoor
Both (IP65)
Warranty
20 Years or 22,000 cycles, whichever comes first, see warranty
document for details
Dimensions (Height x Width x Depth)
1635 x 155 x 145 mm
Chemistry
Lithium Titanate (LTO)
Mass
36kg
Independent Battery Testing
ITP Renewables have established an independent battery testing centre at the Canberra Institute of Technology and perform accelerated life cycle testing on batteries in 3 year phases. The centre is supported by a  $1.29m grant from the Australian Renewable Energy Agency (ARENA) under its Advancing Renewables Program, and testing is conducted scientifically without interference from any manufacturers. ITP is currently testing 15 residential scale batteries available on the Australian market, and has had a total of 26 batteries installed at the centre.  
The Zenaji AEON commenced testing in 2020 as part of phase 3 of the program and the results are publicly available on the battery testing centre's website.
Battery testing was conducted and found to be inconclusive due to issues with using the AEON with the SMA Sunny Island inverter. It was found that measuring State of Charge (SOC) was inaccurate due to the battery BMS not communicating with the inverter. However, the inverter does not appear to be able to accurately estimate the SOC as SOC jumps at the end of discharge cycles (in line with the battery voltage) and then re-calculates downwards.
This behaviour has made it difficult to cycle the batteries according to the test methodology (i.e. 3x full cycles per day). The energy discharged during each cycle is not close to the maximum apparently available.
ITP has communicated this issue with Zenaji, who responded by no longer recommending the use of SMA Sunny Island inverter with the AEON batteries.
Read About Home Battery Government Schemes Across Australia
South Australia, New South Wales, Victoria, and Australian Capital Territory all currently have a home battery scheme in place.
The South Australian Home Battery Scheme enables eligible South Australian residents to receive up to $4,000 per installed battery.
The New South Wales Home Battery Scheme offers an interest-free loan up to $9000 for eligible households looking to install a solar battery.
The Victorian Government under the Solar Homes Program provides to those eligible, a maximum discount of $4,174 off the battery sale price. The next release of battery rebates is on the 2nd of September 2020.
The Australian Capital Territory Government under the Next Generation Energy Storage program provides a rebate of $825 per kilowatt (kW). An average household with a 5kW system would be eligible for approximately $4,000.
Read more product reviews from Solar Choice
Compare quotes from up to 7 pre-vetted installers in your area now.
Since 2008 our knowledge and sophisticated software has allowed over 180,000 Australian households and businesses to make a well-informed choice on their solar & battery installer.