Ampetus Energy is an Australian battery storage system developer offering one of the most cost-effective battery products currently available: the Ampetus Super Lithium battery. The battery comes with a 10 year warranty that is extendable to 15 years, and can be installed 'loose' or as part of a fully-integrated cabinet package. The company aims for its product to be at the forefront of affordability and reliability.
What is Super Lithium?
On a basic level, Ampetus Super Lithium is a modular, lithium-iron phosphate (LiFePO4) battery product. Users can install as many battery stacks as they need. This means that you can start with a smaller system and expand the system in 3 kilowatt-hour (kWh) segments.
The battery optionally comes with purpose-built battery cabinets, which as they are pre-wired save on installation costs. Alternatively, the batteries can be installed in custom-built cabinets, either by an installer, or other third party.
Ampetus' Super Lithium batteries can operate with a range of popular inverter brands: GoodWe, SolaX Power, Victron Energy, SolarEdge, Imeon, Sungrow, Ingeteam and SMA.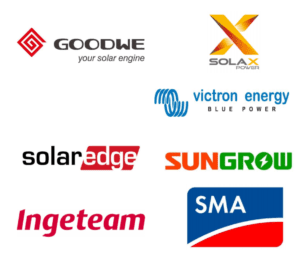 This choice of inverters enables a range of flexible types of installation. With the correct selection of inverters, the battery could be deployed on-grid, off-grid, in single phase circuits, and in 3-phase installations.
The company says that it will soon be launching a retrofit option, which will be a cost-effective way to allow homeowners who have already installed solar to leverage their existing investment, adding batteries on whether or not their original equipment was "battery ready".
Super Lithium battery stacks
Ampetus Super Lithium stacks can be installed as a plug-and-play battery cabinet or as one or more individual battery 'racks'. Each unit can store 3kWh of energy and has a peak output rating of 3 kilowatts (kW) per stack – although true power output will ultimately be dictated by the capacity of the inverter. The company says that it has sourced its batteries carefully to be able to deliver a combination of affordability and performance.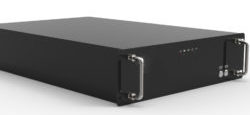 One Ampetus Super Lithium stack battery. Each battery stores 3kWh of energy (usable). (Dimensions: W-442mm / D-687mm / H-131mm. Weight: 53kg.)
Ampetus claims that the battery is designed for up to 10,000 cycles, but a closer look at the warranty indicates that the batteries are actually covered for roughly 1 cycle per day over the warranty period – 10.95 megawatt-hours (MWh) of energy throughput for the 10-year warranty, or 16.93MWh for the extended 15-year warranty.
In essence, 1 cycle per day means that it is possible to charge up the battery bank each day the sun without voiding the warranty – although a limited amount of 'pre-charging' with the grid electricity may also be possible for customers on time of use tariffs.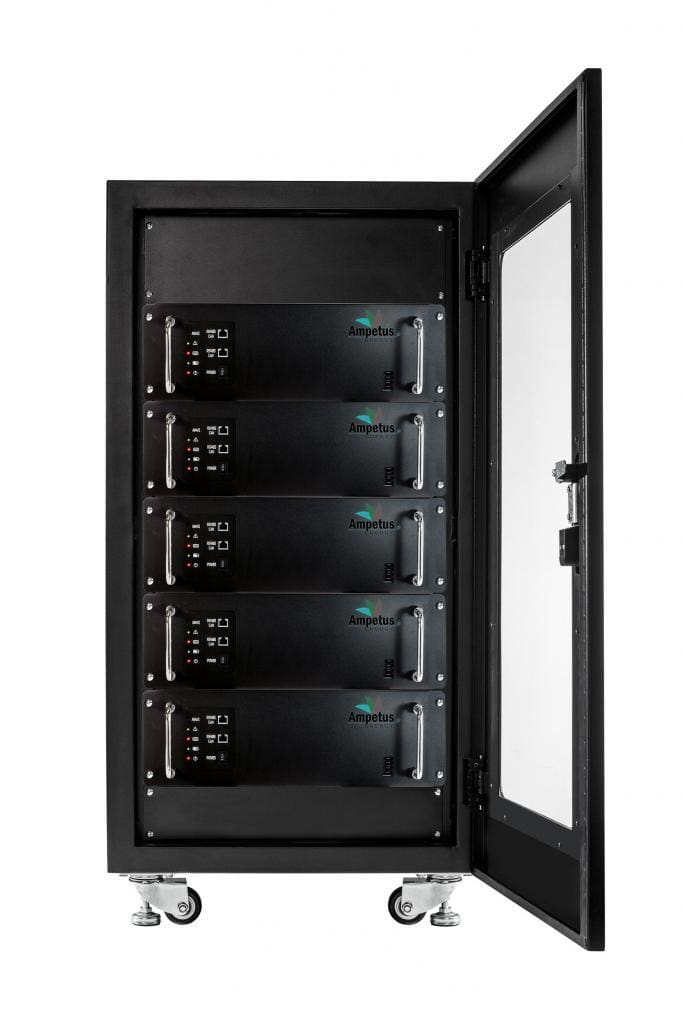 Super Lithium battery cabinets
Ampetus also sells the battery racks in pre-wired cabinets for ease of installation. Each cabinet can hold up to 5 battery stacks for a combined total storage capacity of 15kWh; multiple cabinets can be strung together for additional capacity.
Ampetus Super Lithium pre-wired battery cabinet. Inverters are installed externally. (Dimensions: W-650mm / D-700mm / H-1,150mm. Weights: 98kg.)
System features & specifications
Usable storage capacity (kWh)
3kWh per battery rack

15kWh per cabinet (5 stacks)

Warranty
10 – 15 years
Approximate warrantied cycles per day
1 per day
End of life retained capacity (% of original capacity)
70% (10 year warranty)

60% (16 year warranty)

Operating temperature range
0C – 45C
Backup power?
Depends on inverter
Off-grid capable?
Depends on inverter

Read more product reviews from Solar Choice

Compare quotes from up to 7 pre-vetted installers in your area now.
Since 2008 our knowledge and sophisticated software has allowed over 300,000 Australian households and businesses to make a well-informed choice on their solar & battery installer.

Latest posts by Jeff Sykes
(see all)