Our Solar & Battery Storage Payback Estimator is one of the most widely-accessed resources on the Solar Choice website, with thousands of visitors per month.
We take pride in the fact that the tool is one of the most comprehensive freely-available calculators of its kind in Australia, and are constantly looking at ways to improve it.
In our most recent update, we've added two new consumption profiles that are typical for small & medium businesses with constant HVAC requirements: 'Day focus (business)' and 'Constant (business)'.
These profiles better approximate the energy consumption patterns of businesses than any of the other five profiles available, which are more appropriate for modelling residential energy usage behaviour.
While the improvements should make our estimator tool more relevant for businesses than before, we note that our Commercial Solar Payback Calculator may be a better tool to use for businesses considering only solar, as it makes system size range recommendations. Meanwhile, the solar & battery calculator is a better tool for exploring different possibilities and their outcomes.
Better still, Solar Choice offers free energy bill & business case analysis and indicative Solar Quote Comparisons for all of our commercial clients. If you own a business and are looking into solar, learn more about how we can help.
Commercial Solar Quotes & Analysis
You can check out our updated calculator here or by clicking the image below.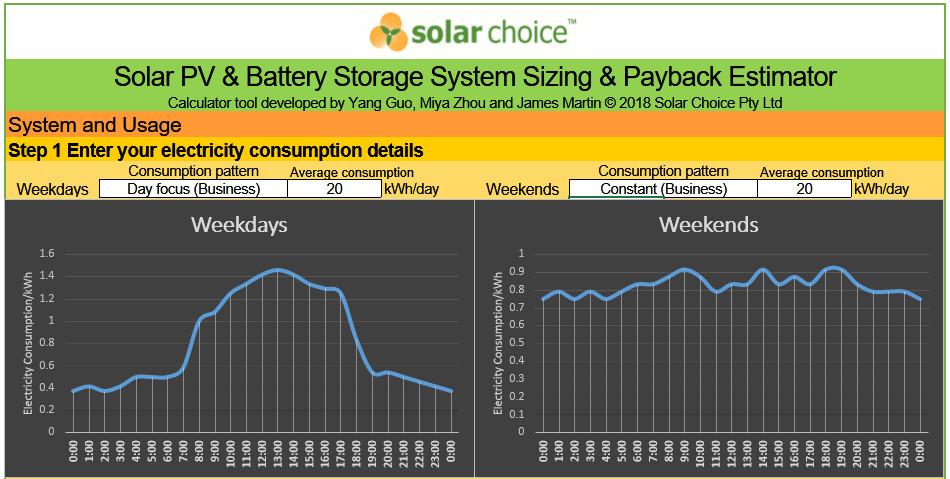 Latest posts by Jeff Sykes
(see all)