From the beginning of June 2018, eligible Queensland homes may receive interest-free loans for solar panels through the state government. The loans are one component of the Queensland government's Affordable Energy Plan, whose aim is to help citizens of the state combat rising electricity prices. Loans and grants for battery storage will be made available later in 2018.
Who will be eligible for the loans & grants?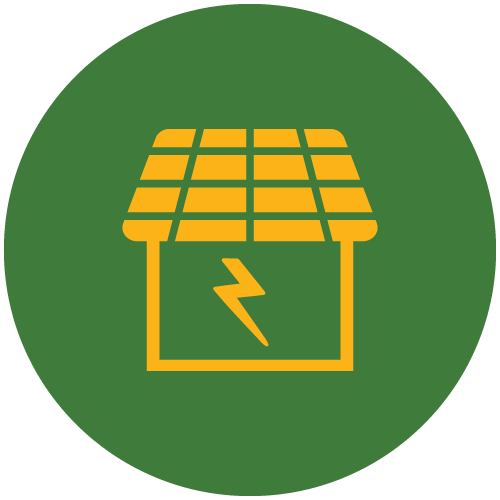 The program is open to both households and small businesses, with 5,000 consumer 'assistant packages' to be made available: 3,500 for solar and 1,500 for battery storage (either retrofit or new build with solar).
The basic eligibility criteria for the interest-free solar loans (available from 1 June 2018) are:
You must be a homeowner;
You must receive Family Tax Benefit Part B;
You must have electricity costs in excess of $1,000 over the past six months; and
You must purchase the system from a company who is signatory to the Clean Energy Council 'Approved Solar Retailers'.
While interest-free loans for solar & battery systems will be available for households, businesses may only apply for grants.
Battery storage loans & grants coming later this year
The eligibility criteria for the battery storage grants & loans (available from 'late 2018') have not yet been released, but will presumably be similar to those outline above. The battery storage program will be open to both owners of pre-existing solar PV systems (a battery retrofit), as well as those who wish to install a brand new solar-and-battery system.
Queensland is in the process of qualifying and putting together a list of eligible battery suppliers for customers to choose from; it appears that the interest-free loans and grants will only be made available for systems installed by companies on this list.
How to apply
As of early June, Queensland's Department of Natural Resources, Mines & Energy is still refining the application process under the program. Further details will presumably be made available on the DNRME website.
More about Queensland's Affordable Energy Plan
The Queensland government is running a number of initiatives under the Affordable Energy Plan umbrella, a number of which support distributed renewable energy. These include:
A $50/year electricity rebate, as the government returns dividends from state-owned businesses
Rebates of up to $300 on certain energy-efficient appliances (closing in early July 2018)
Solar for rental properties, with a trial project underway to incentivise landlords to install solar
A handful of programs for regional Queenslanders
A $20 Business Energy Savers Program for agricultural customers & large businesses
You can learn more about each of these on the DNRME's Affordable Energy Plan page.
Compare Solar & Battery Quotes

Latest posts by Jeff Sykes
(see all)