BenQ Solar is a division of Taiwan's AU Optronics, one of the world's leading makers of LCD displays. The company manufactures monocrystalline, polycrystalline & back-contact solar panels for residential, commercial and large-scale applications.
A vertically integrated manufacturer, AU Optronics controls all aspects of BenQ Solar panels' construction–from silicon ingot & wafer creation to solar cell fabrication and module assembly. In addition to conventional DC solar modules, the company also offers its own range of microinverter-integrated AC solar modules. On the project side, BenQ Solar develops large-scale solar farms throughout the world.
BenQ Solar: Product Range
DC Solar PV Modules
SunForte Series – High-efficiency solar panels
Thanks to their use of back-contact cell technology and other manufacturing advances, BenQ Solar's PM096B00 modules offer efficiencies of up to 20.3%–some of the highest in the industry
Download: PM096B00 spec sheet (pdf)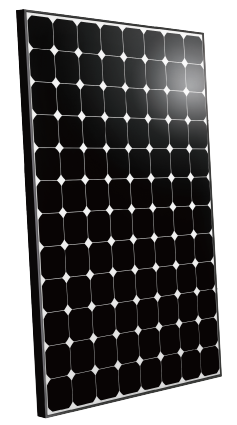 GreenTriplex Series – 'Mainstream' solar modules for general applications
Modules in BenQ Solar's GreenTriplex series are the company's standard offering for basic solar applications. The modules in this series available in Australia are the PM060P00 (polycrystalline) & PM060M02 (monocrystalline).
Download: PM060P00 spec sheet (pdf)
Download: PM060M02 spec sheet (pdf)
Aer Series – Lightweight, high-efficiency modules
Modules in the Aer series (PM060M01 in Australia) are approximately 45% lighter than similar modules of comparable power output, weighing in at only 5.3kg per square meter–making them light enough to be easily carried by a single person. Although lightweight, the modules adhere to the applicable durability and wind-loading standards that ordinary panels must meet.
Download: PM060M01 spec sheet (pdf)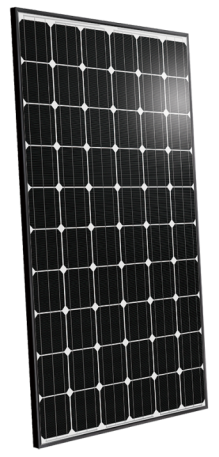 AC Solar PV Modules
AC Unison – BenQ Solar's microinverter-integrated solar panel
Panels in the AC Unison series (PM245PAx in Australia) incorporate module-integrated microinverters, making each one an AC electricity generating unit by its own right–without the need for a centralised inverter. AC solar modules offer a number of benefits, particularly better overall system performance in partial shading conditions, and the possibility of module-by-module system monitoring for quick & effective troubleshooting in the event of a problem.
Download: PM245PAx spec sheet (pdf)
Download: AC Unison – Brochure for homeowners (pdf)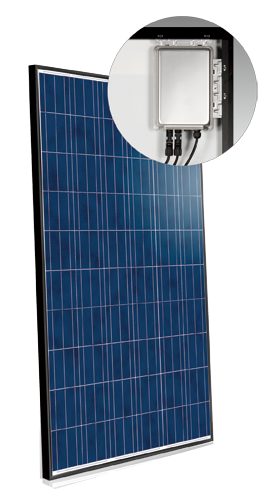 BenQ Solar panels: Points of difference
-Solar modules from a global, vertically-integrated manufacturer with a robust, diversified product development & manufacturing portfolio
–High-strength designs: Complies with advanced loading test to be able to withstand 5400Pa
–Anti PID (potential-induced degradation) protection eliminates yield losses over the course of their operational life due to leakage currents
-Where labeled as such, BenQ Solar panels are protected against corrosion due to salt & humidity–ideal for persistently hot & humid climates
-Where labeled, BenQ Solar modules are also resistant to corrosion from exposure to ammonia–ideal for systems located on or near agricultural facilities or public restrooms
Other products by BenQ Solar
In addition to solar modules, BenQ Solar also provides monitoring systems and energy storage systems.
Certifications:
-All BenQ Solar products currently available in Australia are CEC accredited
About AU Optronics:
Headquarters: Taiwan
Australian Regional Office: Sydney
History in the industry: AU Optronics Corporation, a worldwide leading manufacturer of TFT-LCD panels used in every day consumer electronics devices like cell phones, consumer displays, and television sets, is dedicated to greener products, efficient manufacturing, and a better way of living. AU Optronics obtained the first PAS 2050 Carbon Footprint Verification for a PV module and LEED certifications for several of its fabs and plants.
Contact info:
Address: Unit 6, 2 Holker Street, Newington NSW 2127
T: (61) 2.8988.6510 – M: (61) 466.777.999
Web: BenQSolar.com
© 2014 Solar Choice Pty Ltd