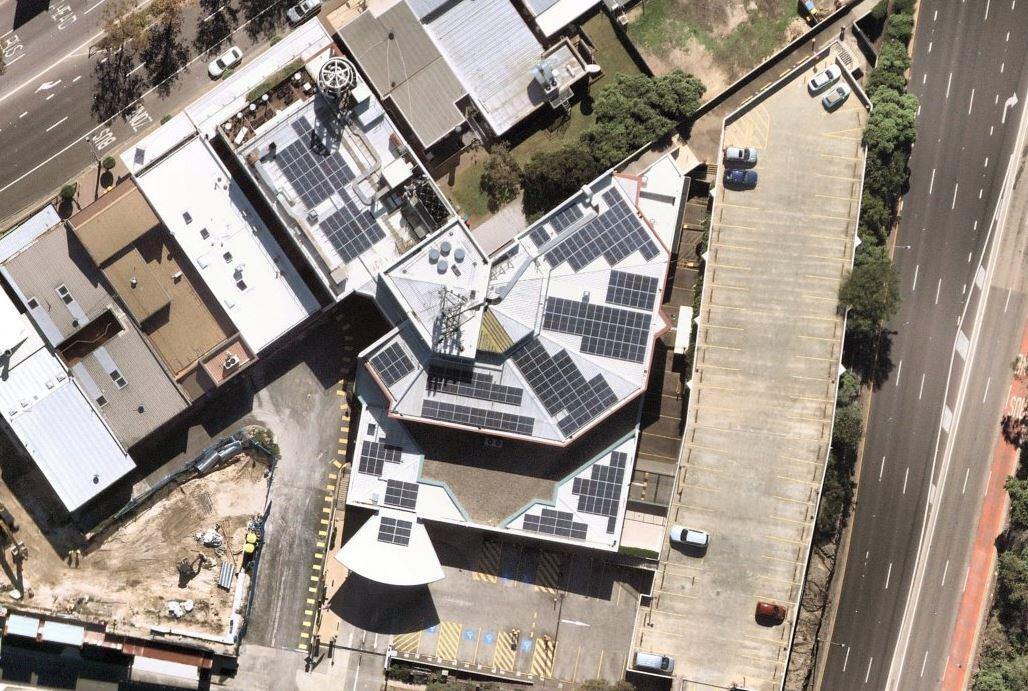 The Balgowlah RSL Memorial Club, located on Ethel St in Seaforth, is a premiere venue for dining, entertainment and functions – boasting a newly renovated function spaces on the top floor.
Solar Choice had originally discussed options with CEO Hendrik Visser back in 2018 with the objective of  tackling the rising energy costs. Solar Choice independently evaluated 4 options from different national and local solar installers and provided an apples-for-apples comparison to support the Balgowlah RSL to make a well-informed decision.
The building which extends from Ethel road through to Sydney road now has 252 Canadian Solar Panels installed. The project also features SolarEdge inverters with DC optimisers to tackle a complex roof structure with multiple orientations and shading.
As demonstrated through a business case prepared independently by Solar Choice's engineers the 91kW Solar PV System will produce an estimated 116,000 kWh per year in usable renewable energy and will offset 2,000 tonnes of carbon emissions through the expected lifetime of the project.
Solar Choice is thrilled to have assisted another club on the northern beaches take advantage of their roof-space and obtain optimal value from the market.
"Not being experts in this field, I approached Solar Choice as it is a local Manly company. Jeff Sykes proved to be highly experienced in this field and was able to present four different company proposals with quotes. The installation was seamless and professional. I couldn't be happier." – Hendrik Visser CEO Balgowlah RSL Memorial Club


Latest posts by Jeff Sykes
(see all)