With 2016 slated to be 'the year of the battery', we could look back on 2015 as 'the year of talking about the battery'. While the past 12 months were certainly eventful for a number of other reasons, home energy storage was one of the dominant themes in the conversation – even as residential solar installation numbers slowed, more and more battery storage companies threw their hats into the ring of Australia's distributed energy market.
Was 2015 the calm before the storage storm?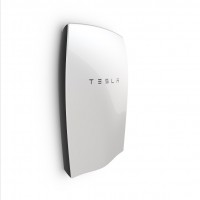 2015 may have been the doldrums for rooftop installation numbers, but it will also undoubtedly be looked back upon as the runway for widespread uptake of home battery storage. Solar Choice has witnessed storage-related website traffic increase dramatically between the first and second half of this year – with the total number of storage-related pageviews growing from about 103,000 to about 196,000, respectively. As of December, about 18% of all the pageviews on our site occurred on storage/battery-related pages, up from about 6% in January.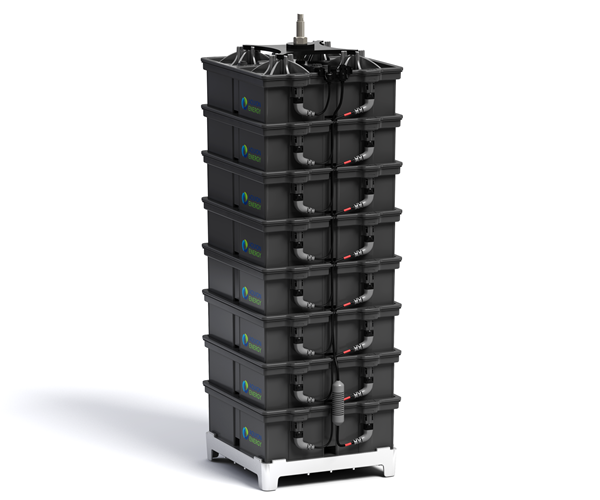 The reasons for this (besides our own extensive content creation endeavours) are clear: interest in storage is growing at a phenomenal rate. Conditions have been ripe for energy storage in Australia ever since the last state-sponsored solar feed-in tariff was closed to new applicants, thanks to high retail electricity prices and low solar PV system prices. With so many solar PV system owners feeling shafted with comically/tragically low feed-in tariff rates (6-8c/kWh in many cases), why would they stay grid-connected if they could find a financially viable alternative?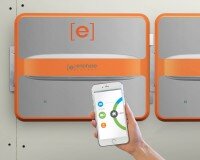 Batteries are the missing piece of the puzzle, and everyone – from solar installers, electricity retailers, industry analysts and of course battery manufacturers – seems to recognise this. More than a few high-profile manufacturers have announced this year that Australia will be the launching ground for their battery products (even if they won't be available until 2016).
Tesla's Powerwall (launched in May) made the biggest splash with the Australian media, but it is by no means the only option available in Australia. Enphase Energy announced that its modular 'AC Battery' would be launched in Australia before anywhere else in the world. LG Chem made a similar announcement with their price-competitive RESU, while flow battery manufacturer Redflow has made clear its plans to introduce a residential-scale solution in 2016 – as has lead acid 'UltraBattery' maker Ecoult.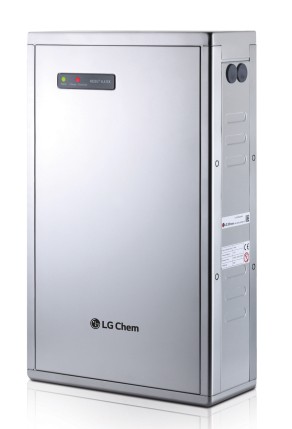 Meanwhile, Australia's own high-tech RedBack says that it plans to sell 28,000 units in the next four years, WA-based power electronics manufacturer Magellan (partnering with Reposit Power) has come out with a suite of home storage solutions, 'salt water' battery developer Aquion Energy is busy expanding its Australian reach, and a number of others have begun importing products already available in other countries like Germany and China. This doesn't even come close to completing the list.
Navigating the rough seas ahead
These incoming players add to the pool of existing options – many of which have their origins in off-grid solar systems and use humble but tried-and-true lead acid batteries. The upshot is that in 2016 consumers will be faced with a dizzying array of choices – and will have to do a lot of learning before they are able to make a well-informed decision about products and installers.
For its part, Solar Choice has aimed to keep ahead of the curve and bring transparency to this rapidly expanding market. In August of this year we introduced Australia's first instant Battery Storage Quote Comparison platform. So far, hundreds of our customers have used this platform to gain insight into the budding market for residential battery storage in their location, and dozens of Solar Choice's network of installers have uploaded battery storage system pricing into our database. We expect both of these numbers to increase dramatically in the new year – and hope to be able to begin publishing battery storage price insights as we have for PV system installation prices since August of 2012.
2016 will be a year full of learning for both consumers and the industry alike. We hope to help both consumers and installers answer questions such as 'how do you compare value across battery chemistries and solutions?' and 'what's a good price to pay for a 5kWh lithium-ion battery bank?' Just as happened with the rooftop solar industry, we expect plenty of upheaval – and are sure the world will be a different place for solar storage by the end of 2016.
We look forward to being there to help guide you through it!
© 2015 Solar Choice Pty Ltd