On the back of the success of our free and impartial Solar Quote Comparisons and mounting interest in energy storage for solar, Solar Choice has launched Australia's first comparison platform for battery storage options. With this new service, residential and commercial customers from across the country will be able to quickly and easily compare pricing and key specifications for energy storage options from installers who operate in their area.
The Energy Storage Quote Comparison functionality adds to the suite of tools that customers have at their disposal when accessing their personalised platforms on the Solar Choice website. On these platforms, customers are able to choose from a range of installers, proactively pre-selecting the ones whose offerings stand out on their own merits. This is a service that is unique in Australia – and one that sets Solar Choice apart in Australia's solar industry.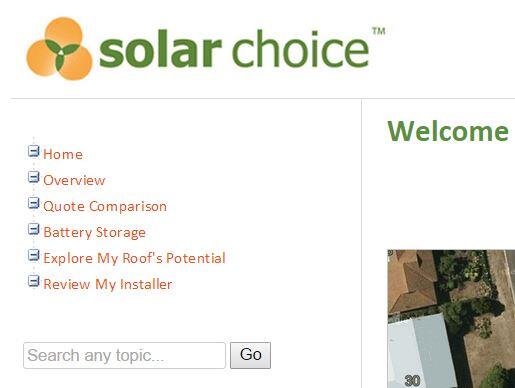 Customers may also use their platforms to explore the solar potential of their roof, review installers, and search Solar Choice's extensive knowledge base. Solar PV system return on investment and energy storage sizing calculators are to be added in the near future.
"By introducing our energy storage comparison service, Solar Choice will bring an unprecedented level of transparency to this exciting, growing market," said Solar Choice Managing Director Angus Gemmell. "For the first time, Australian households and businesses will be able to see their energy storage options lined up alongside one another in an apples-to-apples format, allowing instant, intuitive and meanignful comparisons."
Solar Choice Residential Sales Manager Catherine Smith said that the Energy Storage Quote Comparisons would fill a significant gap in the market. "Since the beginning of the year, more and more customers have been calling us asking about battery storage," she said. "It's fantastic that we have this new tool to help these customers in their decision-making process. It brings an easy and understandable approach for customers entering the energy storage world."
The introduction of our Energy Storage Quote Comparison will not only be a boon to shoppers; it will also serve as a catalyst for market development. Solar Choice works with over 100 solar installers across Australia, all of whom have been invited to enter the details of their energy storage offerings into our database.
"This is the perfect opportunity for installers in our network to step into this emerging market," said Solar Choice Installer Network Manager Matt Lasauce. "It is also a unique opportunity for Solar Choice to play a leading role in influencing how this market grows – and how installers participate in it. We look forward to seeing how our installers and our customers alike respond to this first-of-kind tool. These are exciting times for Solar Choice, the industry and Australian consumers."
Ready to shop for solar & batteries? Compare solar & battery quotes from installers in your area.
© 2015 Solar Choice Pty Ltd