Bosch Power Tec recently introduced its BPT-S 5 Hybrid residential energy storage device onto the Australian market, along with a line of hybrid inverters. Solar Choice recently caught up with Bosch Power Tec to ask a few questions about the company's products and background, with the aim of helping our customers (and installers) gain a better understanding of what the company offers and its approach to meeting the needs of this rapidly growing market. Below are Bosch's responses to our questions.
About Bosch Power Tec and its products
What spurred Bosch to get into the energy storage market?
Worldwide growing energy demand, the shift from fossil to renewable energy supply and the associated challenges for power transmission and distribution are forcing an inevitable change in the energy system. Stationary Energy Storage will play a key role in the future energy supply system as it allows energy to be used at any time, regardless of when it was produced.
The energy storage market is a growing and very attractive market. We expect that more and more PV systems will be installed with a battery storage in the future. This can be seen in the market already.
Looking to the future, the market for residential solar paired with energy storage is expected grow strongly in the next few years. According to miscellaneous market research institutes, the new installed capacity will grow to about 900MW by 2018.
What is Bosch's history in power electronics? The solar industry? Energy storage? In Australia?
Bosch has a long history in power electronics. Within the Bosch Group, the Automotive Electronics Division develops, produces, and sells microelectronic products for automotive and non-automotive applications. Additional competencies include systems integration and application engineering as well as new business field such Bosch Power Tec that develops inverters and energy management solutions for the residential and small commercial segment.
Robert Bosch in Australia is part of the Bosch Group and has had a presence in Australia since 1907. The first wholly owned subsidiary opened in 1954. Bosch Australia now operates six (6) wholly owned subsidiaries and one (1) joint venture, employs approximately 1400 associates in Australia and New Zealand with annual revenues of approximately 300 million Euros.
The Australian activities of Bosch cover a diverse range of product groups including security systems and technology, power tools, abrasives and accessories, automotive component engineering and manufacture, aftermarket parts and franchised automotive service centres, packaging technology, drives and control technology, renewable energy power technology, software innovations, hot water and heating systems, household appliances and communication centre services.
What kinds households do you imagine would get the most out of your products?
Households that want to store PV energy produced but not used during the day. The Bosch system is designed for on-grid application but also has full off-grid capability.
Where do Bosch's BPT-S inverters and BPT-S 5 Hybrid sit on the price and quality spectrum?
Our Bosch Power Tec products are high quality products which are manufactured in Germany. We target the premium market segment.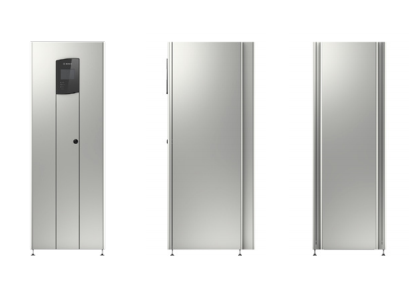 Bosch Power Tec's BPT-S 5 Hybrid energy storage device.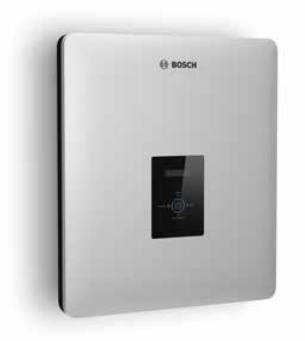 Bosch Power Tec's BPT-S future-ready string inverter.
About energy storage in Australia
Generally speaking, what features and certifications should a household look for in an energy storage system?
There are some general Standards like the AS 4777 which need to be fulfilled.
Lithium Ion battery technology is relatively new so no specific standards exist yet. Bosch is working actively with key Australia industry organisations to identify and develop the relevant regulatory requirements.
What is the case for staying grid-connected versus going 'off the grid' for the average household?
The grid generally provides confidence for energy availability and safety. For example, high power and high current requirements cannot yet be fulfilled by many energy storage systems in the market. However, the average household may not require such output and new technologies in batteries and products such as out BPT-S Hybrid system are already helping households become more energy independent. As these systems develop further, the case for going 'off the grid' will improve dramatically.
What parts of the country do you see energy storage taking off first? Where is there the most potential for rapid growth?
Australia has a unique landscape. As demand increases for more energy, remote and rural areas may have the highest potential for energy storage as it may be very costly to install or maintain energy transmission lines. In addition, average households as previously mentioned may find energy storage attractive economically.
Anything else you'd like to add?
Bosch continues to develop new and innovative solutions in the energy sector. For example, we are introducing a new network energy system that combines the Bosch BPT-S string inverters with an e-Control energy management system and a Bosch heat pump. The heat pump acts as a thermal storage device which can be switched on by the control system as soon as there is sufficient PV solar power available. This makes the solar household more energy efficient and independent as the heat pump acts as a more economic storage device.
Read more about Bosch Power Tec's hybrid inverters & energy storage devices
Read more about energy storage in Australia
© 2015 Solar Choice Pty Ltd
Get updates about energy storage. Fill out the form below.
Based on the success of our Solar Quote Comparisons, which we have provided for the Australian market since 2008, Solar Choice is currently in the process of developing an online comparison platform for energy storage solutions – for retrofit and brand new installations. If you'd like to be informed when this new service goes live, please enter your details into the form below and we will be in touch.