Rooftop solar installations across Australia steadied over the month of October, with a total of 62MW of capacity installed, according to industry analyst SunWiz.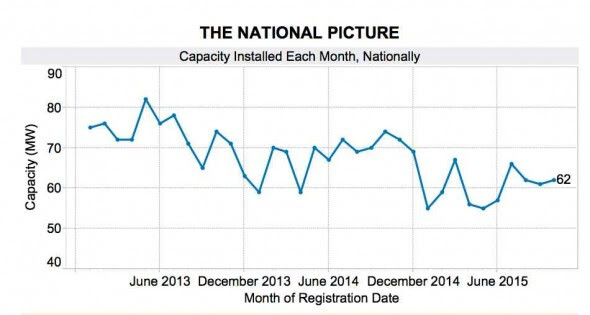 Despite the stable volumes, the installation rate remained well below  2014 levels, with around 600MW installed during the year, down 11 per cent on the same period a year ago.
In the latest month, prices had edges slightly lower. System sizes grew to an average 5.2kW, but this was driven by sharp growth in the 75-100kW market as large commercial installations grew more popular.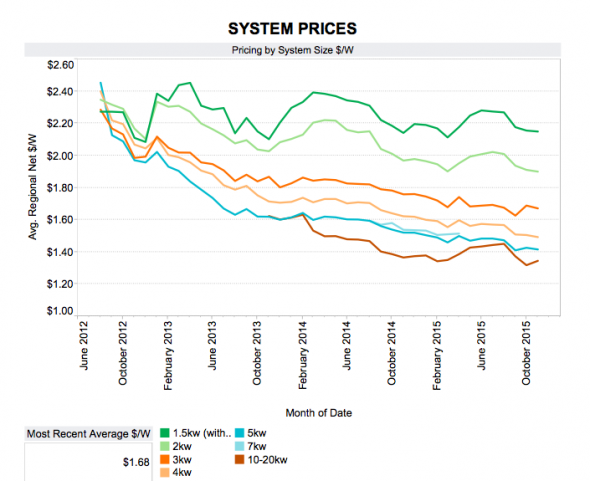 © 2015 Solar Choice Pty Ltd
Giles Parkinson regularly contributes unique content to Solar Choice News. Giles is the founder and editor of clean energy industry news service RenewEconomy. He is a journalist of 30 years experience, a former Business Editor and Deputy Editor of the Financial Review, a columnist for The Bulletin magazine and The Australian, and the founding editor of Climate Spectator.
Latest posts by Giles Parkinson (see all)